A group of adorable kids recently attended a product design class organized by Arkki Thailand at the PTT Global Chemical Public Company Limited, or GC's Customer Solution Center (CSC) on the first floor of Energy Complex Building. This activity gave them an opportunity to help save the planet and gain a better understanding of Circular Economy. It also showed that anyone, regardless of age, gender, or ethnicity, can be empowered by adopting the principles of the Circular Economy in interesting and engaging ways, while having an amazing time doing it.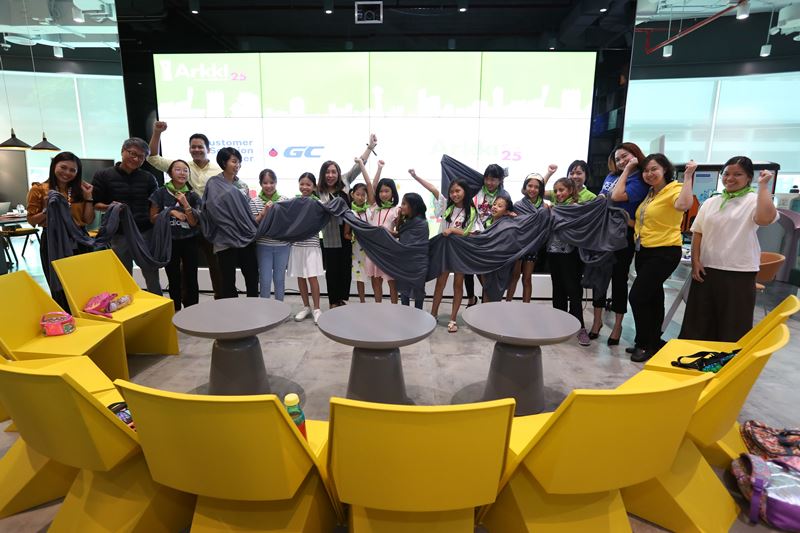 The activity was quite spectacular, and the kids aged 6 to 13 enjoyed every moment. Most importantly, they had a chance to take part in creating a fashionable collection of clothing and walking the runway. The highlight was transforming 80 yards of black, white, gray, and navy fabric made from upcycled PET bottles provided by GC into clothing. The kids did a great job, using their creative talent and ideas to produce a unique and fashionable collection that was worn on the runway as part of the official launch of Arkki Thailand, which took place on 26 July, 2019.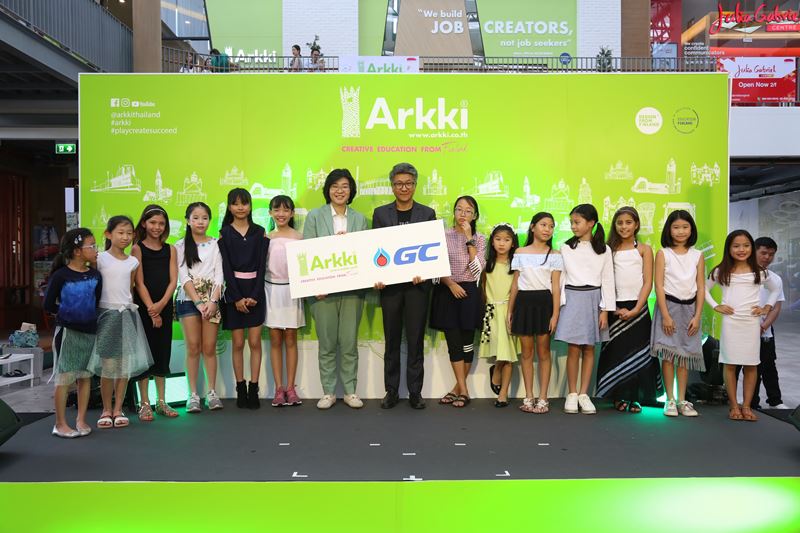 GC joined Arkki Thailand's grand opening ceremony, together with parents and those who wanted to show their support for the kids as they showcased their creative collection, which included hats made from cardboard and rope as well as designs for a future automobile.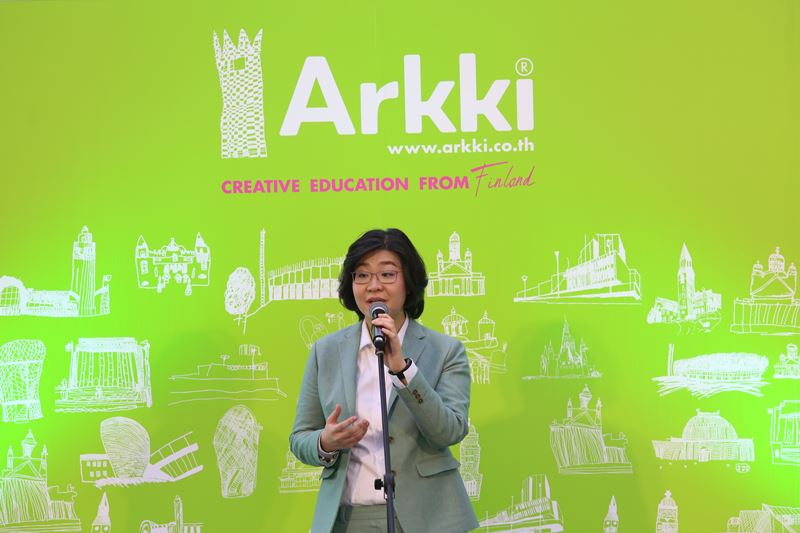 Asst. Prof. Pichawadee Kittipanya-ngam, PhD, Founder and Director of Arkki Thailand, revealed why the organization is interested in recycled fabrics. She explained, "Arkki School has adopted a Swedish model of learning that emphasizes sustainability and innovation. This is why Arkki Thailand is committed to promoting the use of upcycled fabrics made out of PET bottles from GC, a company that is well-recognized for its innovations. The partnership aims to connect sustainability with innovation, encouraging children and youths to show their creative ideas by producing a fashionable clothing collection that reflects the importance of sustainability and preserving the environment."
Photos of the kids getting the collection ready for the runway: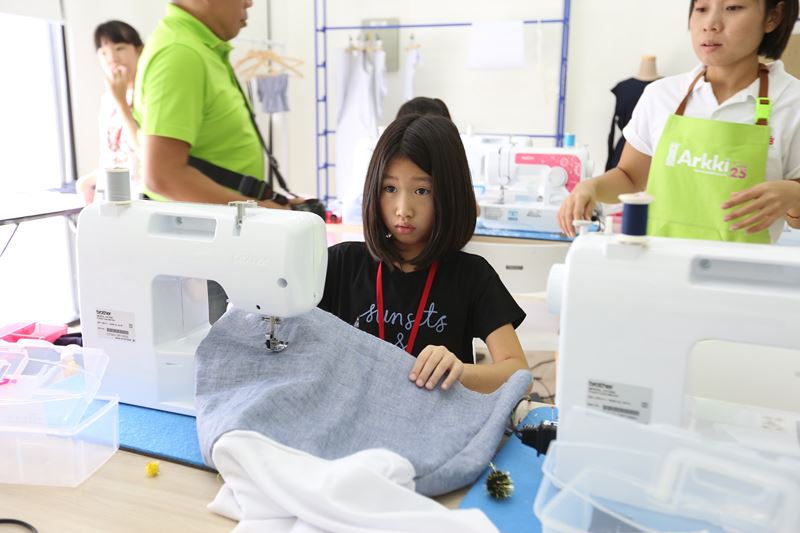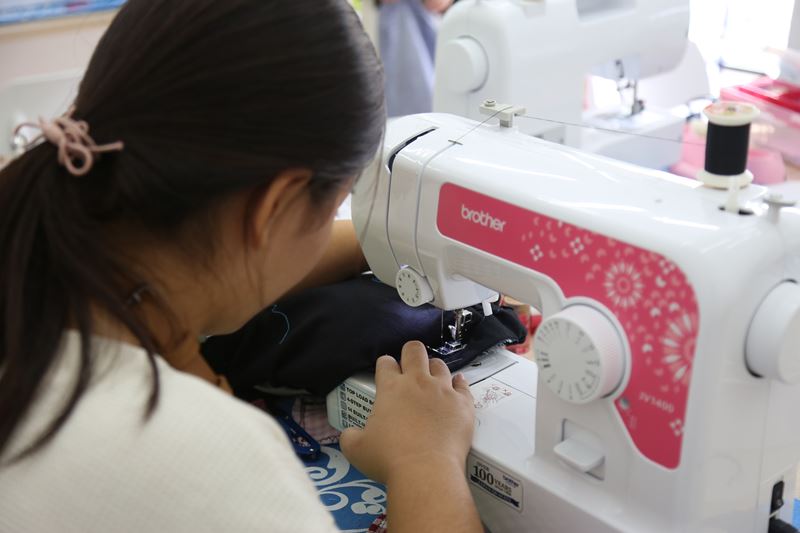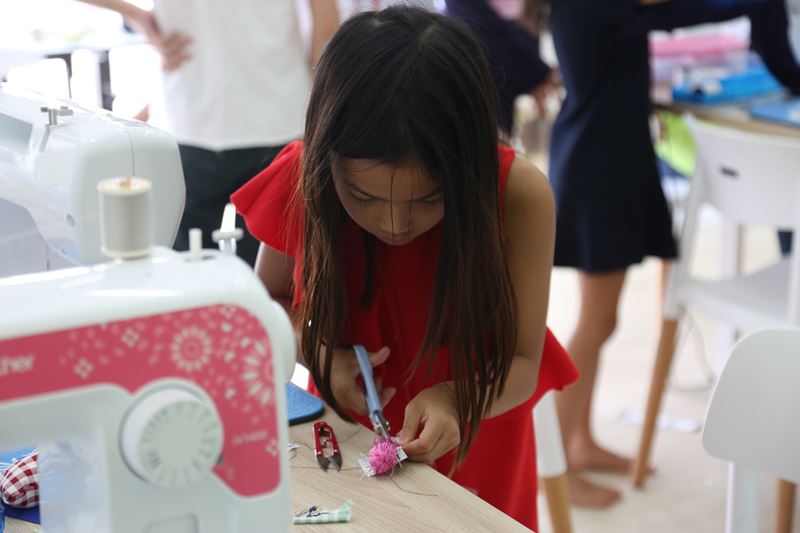 8-year-old Atina Yavapan, or Tina (above), said she was delighted to develop her creative ideas in designing this one-of-a-kind collection as it helps to save the environment by using fabric made from used PET bottles.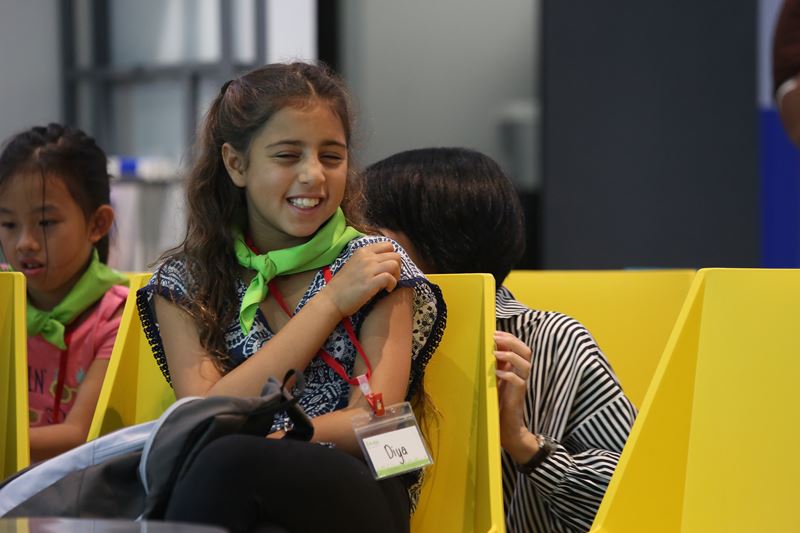 9-year-old Diya Singhsachathet (above), said she was surprised that the recycled fabric made from used PET bottles had such a smooth texture, similar to conventional fabrics. She always wants to take part in helping to save the planet and the environment.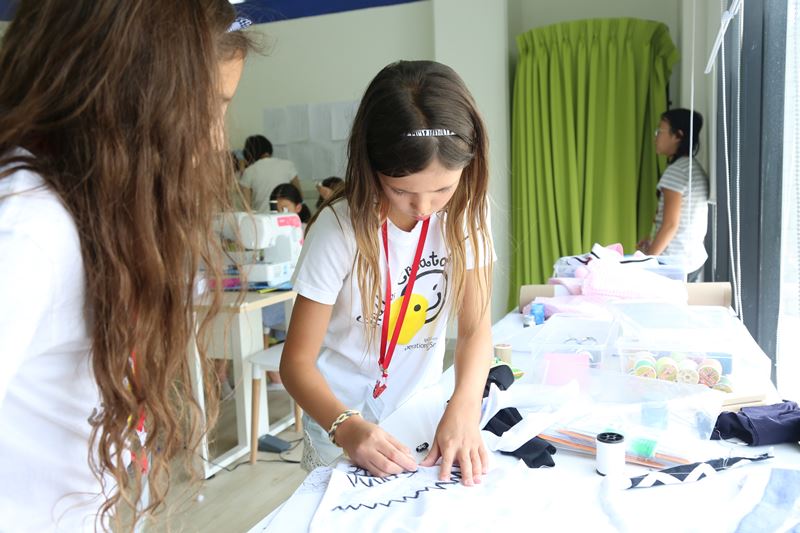 9-year-old Leila Bishop (above), the daughter of Brian and Cindy Bishop, said her first lesson in designing and sewing clothing was quite challenging, but she was proud that she eventually managed to make the clothing herself.
This is only an example of a group of kids who use their imaginations, while developing their abilities and talents to help save the world. As a writer of this story, hearing the kids' story brought a smile on my face and felt they should feel really proud of themselves. After reading this story, I hope you feel the same way as well.
#CircularEconomy
#เศรษฐกิจหมุนเวียน
#GCCircularLiving
#ไลฟ์สไตล์เปลี่ยนโลก
#ArkkiThailand