Creating Shared Value and Social Enterprise
GC uplifts CSR projects to Creating Shared Value (CSV) projects and Social Enterprise (SE) to strengthen company business performance, and associate with the Corporate Sustainability Strategy to increase value to the communities.
Creating Shared Value (CSV) Projects
Plastic Product Development for Environmental Conservation in the Royal Project Foundation Area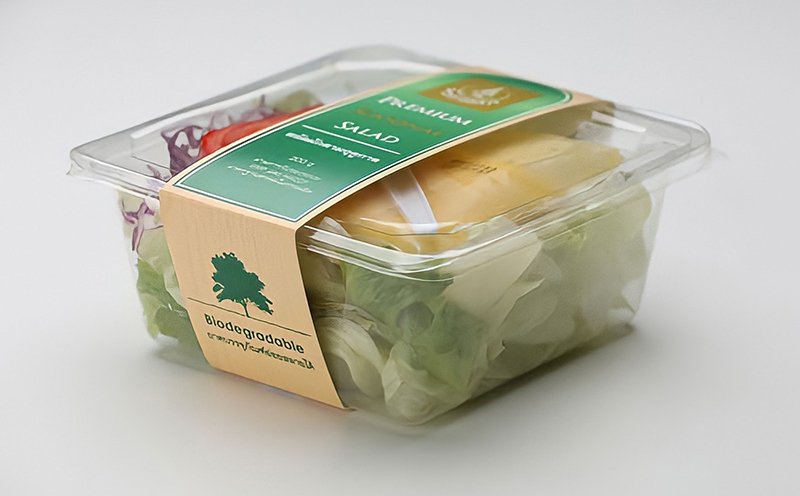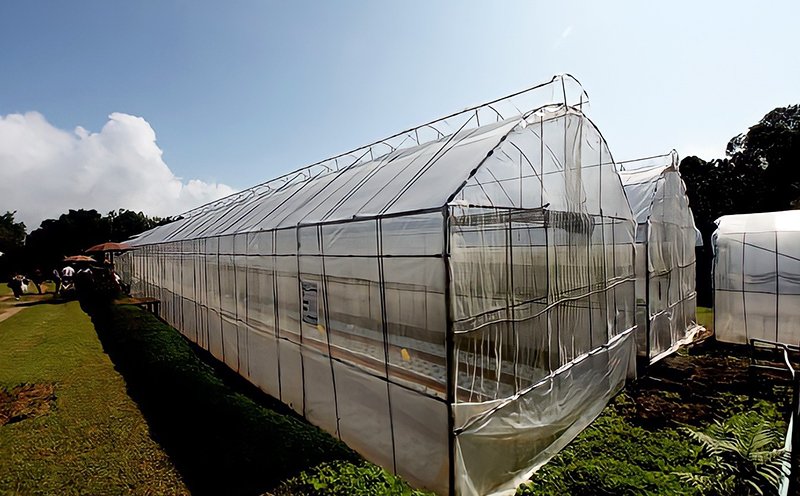 GC is engaged in the joint research and development of agriculture plastic products between the Royal Project Foundation and the Thailand Research Fund (TRF) to create plastic environmental-friendly products. Initial research and development products for this project are greenhouse film, environmental-friendly veggie bags, bags that prolong the shelf life of agricultural product and biodegradable plastic salad trays.
The plan for this CSV project includes
Developing environmental-friendly products to serve the agriculturist needs.
Promoting distribution of product to create value to product.
Developing collaboration through communication by emphasizing CSR activities on Environmental, Social and Young generation aspects to enhance understanding and build confidence between local communities, the Royal Project Foundation and the company, which lead to positive social return on investment (SROI).
Protect Risk Protect Life with Plastic Flapped Sack Project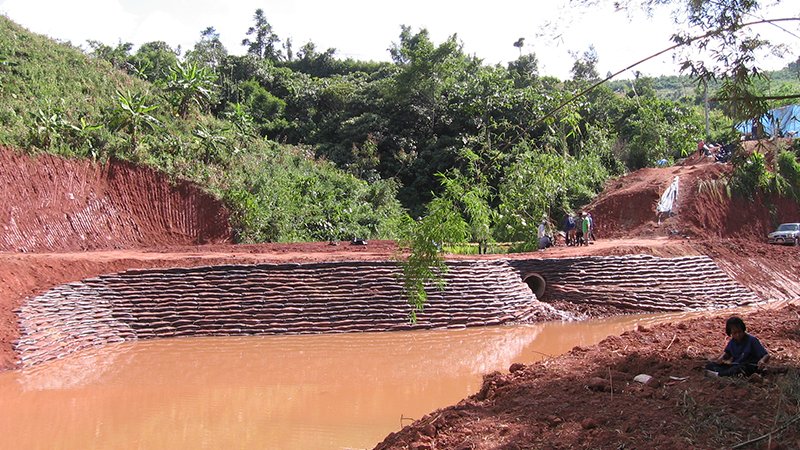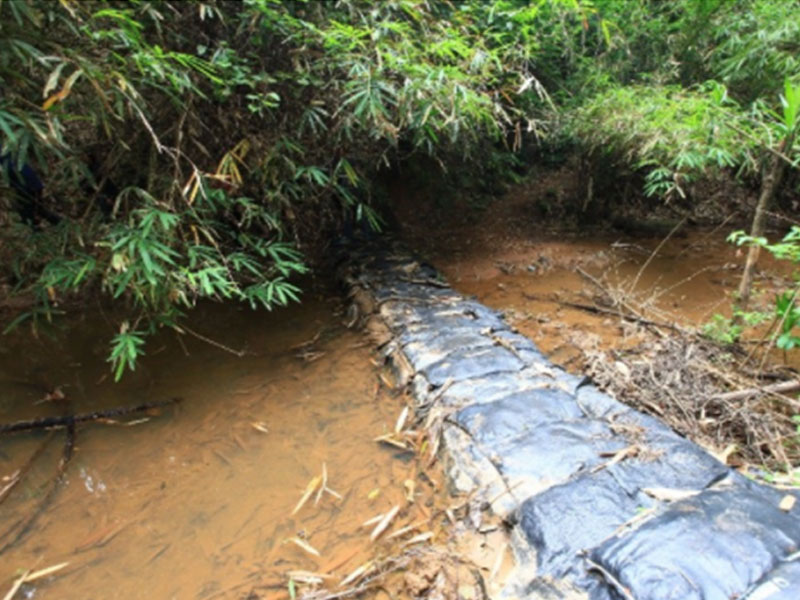 GC has designed and developed plastic flapped sacks in cooperation with Chaipattana Foundation, Hydro Informatics Institute (HII) and Department of Mineral Resources, under the Ministry of Natural Resources and Environment to cope with natural disasters under the Protect Risk Protect Life with Plastic Flapped Sack project.
Plastic flapped sacks are made from HDPE under InnoPlus brand and PP woven together in a cross-stitched pattern. Then, the twin-needle sewing is used to join a sack and 3 flips together to strengthen its seam, resulting in tough and durable structure. In addition, anti UV materials are added to make the sack resistant to sunlight which is expected to have a long design life. In 2019, the plastic flapped sack was developed by adding recycled PP plastic pellets as an ingredient. The new version of the sack has implemented, which has an effectiveness and a longevity.
Since 2016, GC has supported plastic flapped sacks to both public and private sectors for the construction of bank-reinforcing fronts to protect river bank erosion, check dams, and Monkey Cheeks in 21 provinces and 1 neighboring country: Laos. Apart from the support of plastic flapped sacks for CSR activities, GC has also launched a plan to commercialize the plastic flapped sack to create the sustainable shared value for both society and GC.
During the year 2020 - 2022, sacks can be sold 71,364 pieces can be given to external agencies, amounting to 2,771,088 THB.
The plan for this CSV project includes
Coordinating with external specialized partners to use plastic flapped sacks to solve and mitigate the effects of soil erosion, floods, and droughts at national scale.
Publicizing the general information and benefits of plastic flapped sack to enhance understanding to the public leading to positive social return on investment (SROI).
Moreover, example of other social enterprise projects supported by GC are as follows:
SMART FARMING BY GC
SMART FARMING BY GC targets to implement social projects by leveraging the expertise of GC and PTT Group employees to improve the community's sluggish economy caused by COVID-19 in order to reduce costs, increase productivity and improve quality of life. It also promotes the employment of new graduates, who are young-generation locals of Rayong province, affected by the COVID-19 situation through PTT Group's RESTART Thailand Project in an effort to stimulate the economy through employment.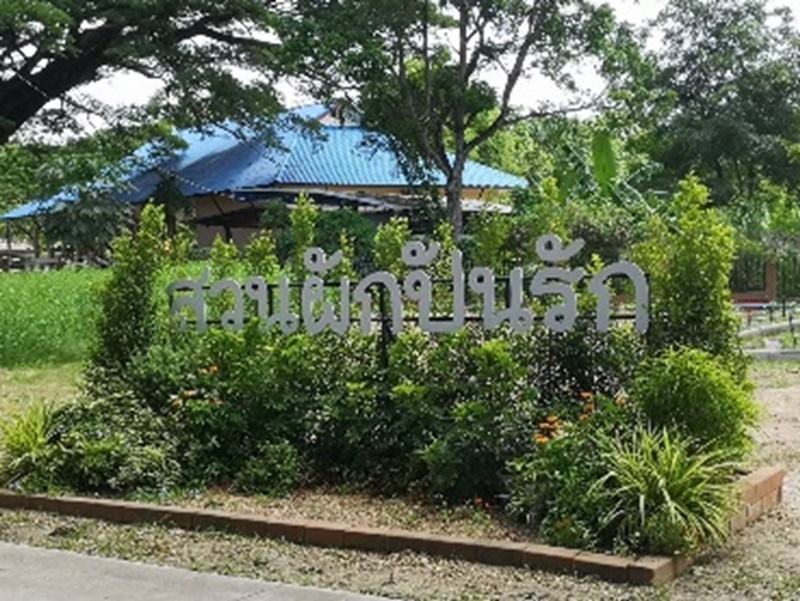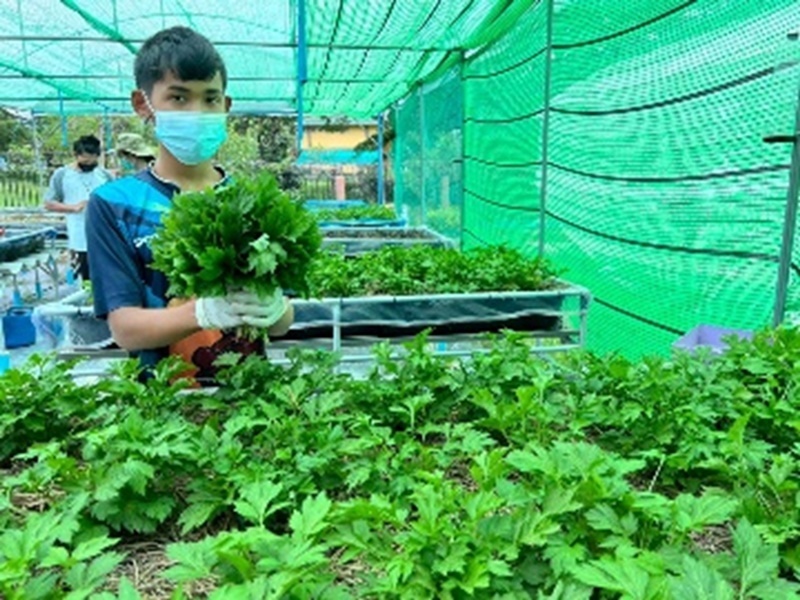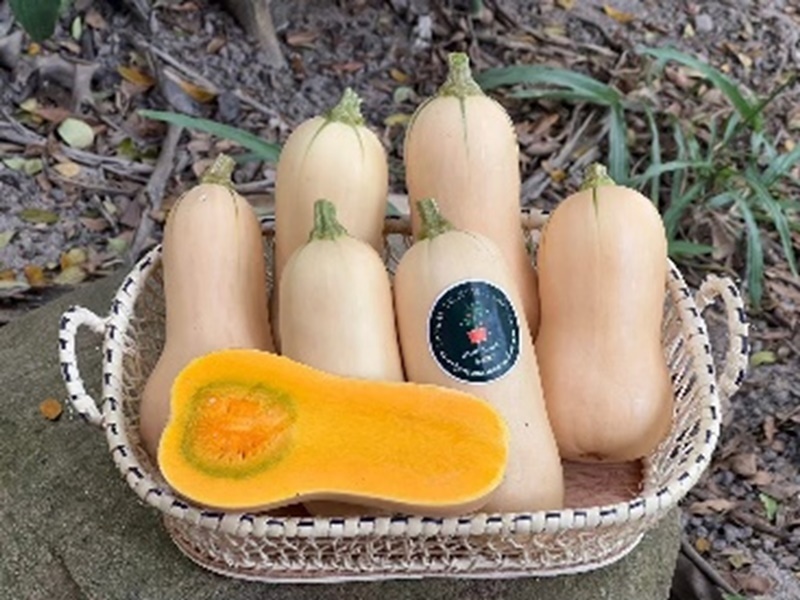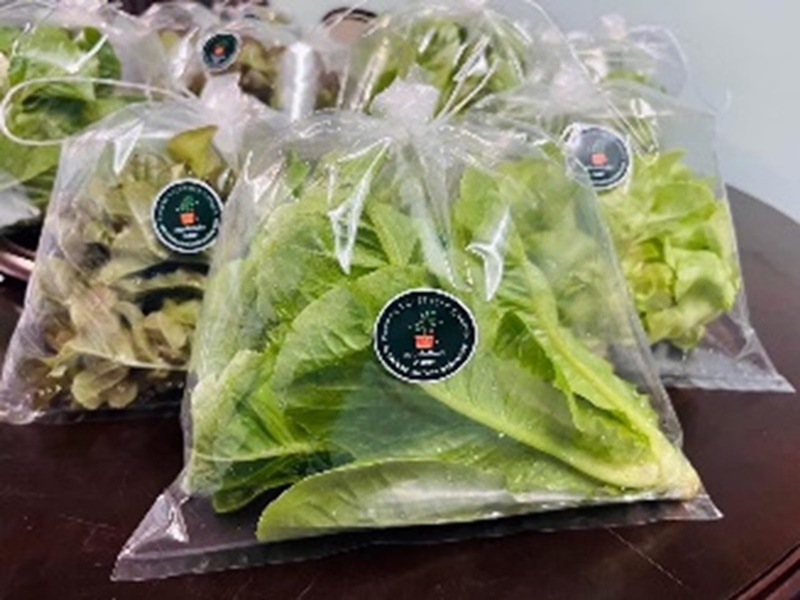 The project utilizes IOT automation technology to control cultivation and adopts GC's innovations to create value from plastic use. For example, using plastic bags that extend the shelf life of vegetables to contain harvested crops for sale and using greenhouse coverings made from Carbon Footprint-certified polyethylene (PE) resin. SMART FARMING BY GC is currently being implemented at two sites, namely the Rayong Child Welfare Protection Center and Ban Chang district in Rayong province.
At the Rayong Child Welfare Protection Center, "Sharing the Love Farm" (Suan Phak Pan Rak) aims to encourage the development of a prototype social project that enhances occupational and social skills and knowledge for children at the Center to prepare them for the outside world. It also stresses on sufficiency economy through the cultivation of agricultural crops for consumption as a means of reducing the Center's expenses. Furthermore, Smart Farming innovation and technology help to upgrade production processes and enhance new-normal farming efficiency to better manage crop yield with stability and achieve produce of higher quality for distribution. The project also joined hands with Patom Organic Living to promote agricultural product processing skills to add value to products for further distribution. Proceeds are donated to support the Center's "Share the Love Food" (Aharn Pan Rak) Project.
SMART FARMING BY GC in Ban Chang district, Rayong province implements Smart Farming products and technologies to promote organic crop cultivation and agricultural yields for Hom Mahat Organic Farming Community Enterprise and Pa Ra Hydro Farm Community Enterprise. It also promotes the cultivation of medicinal plants that are unique to Rayong province, including "Rue Hom", "Wan Sao Long" and Hydroponics lettuce, as well as the development of processed agricultural products for distribution to generate income through offline channels at the Pracharath Rak Samakkee Company Limited (Social Enterprise) and GC Market Place. In 2022, this project generates an income of 382,510 THB for Rayong Child Welfare Protection Centre and community enterprises.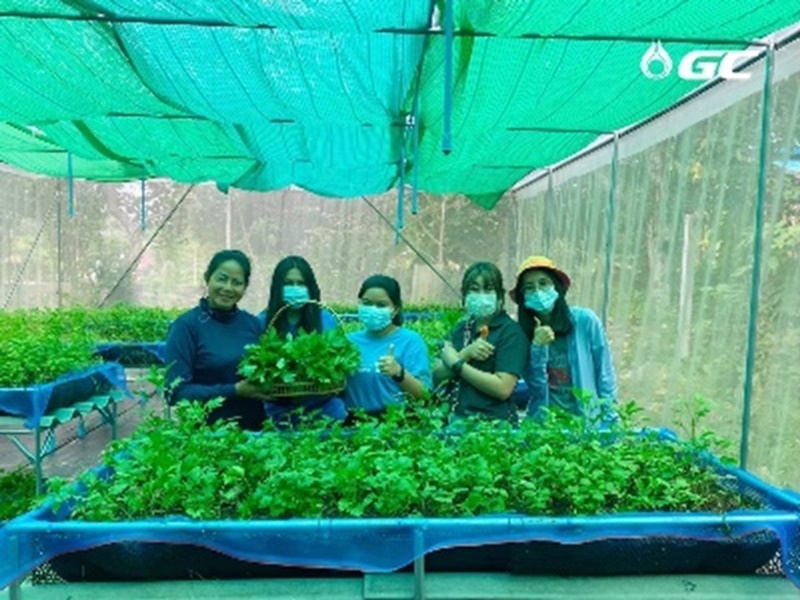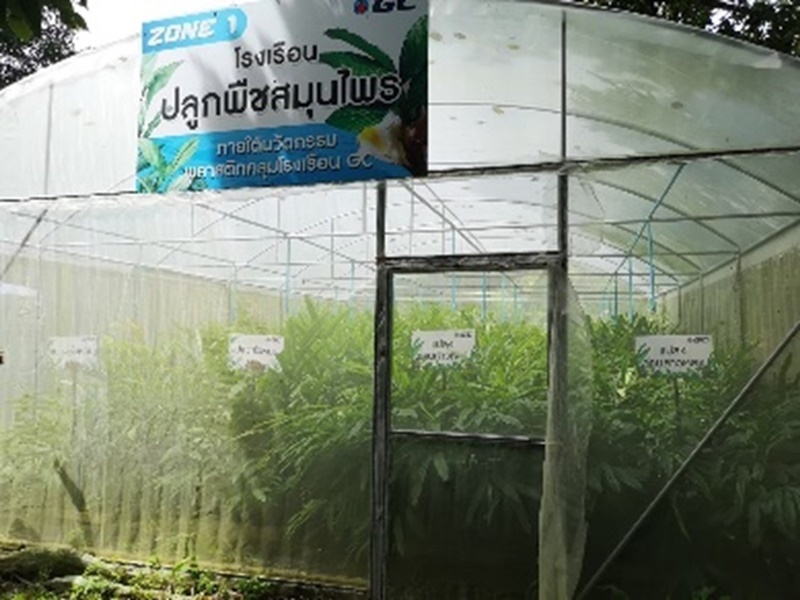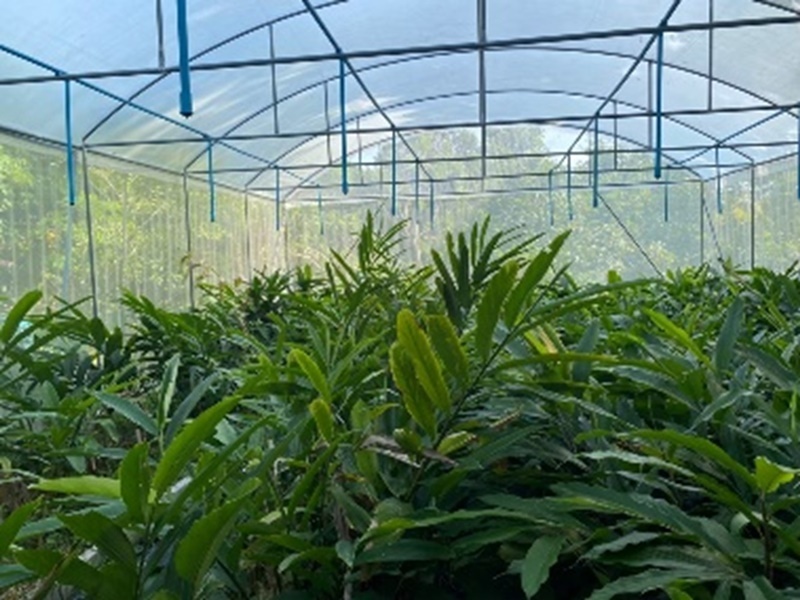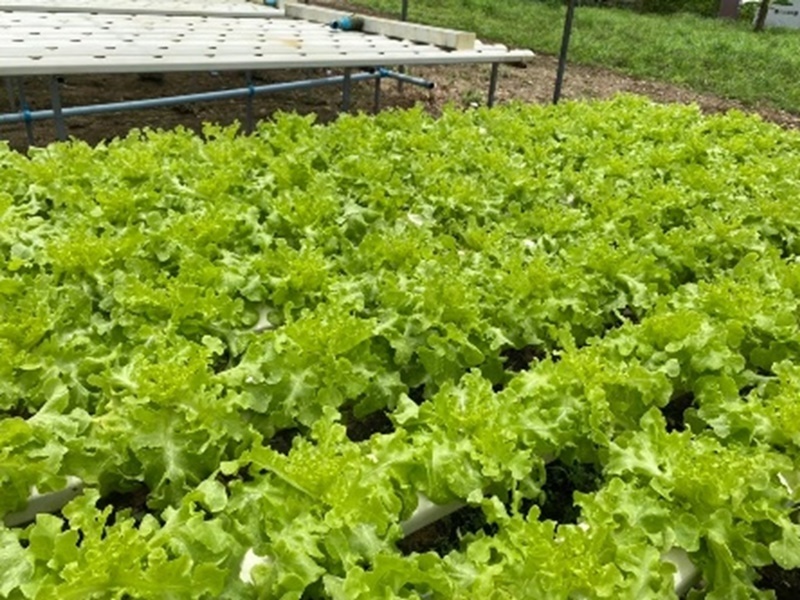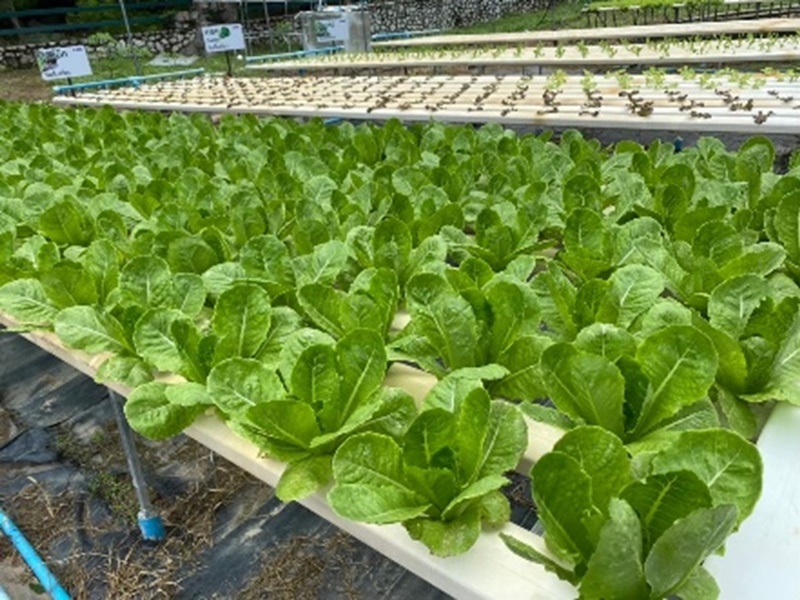 Hom Mahat Organic Farming Community Enterprise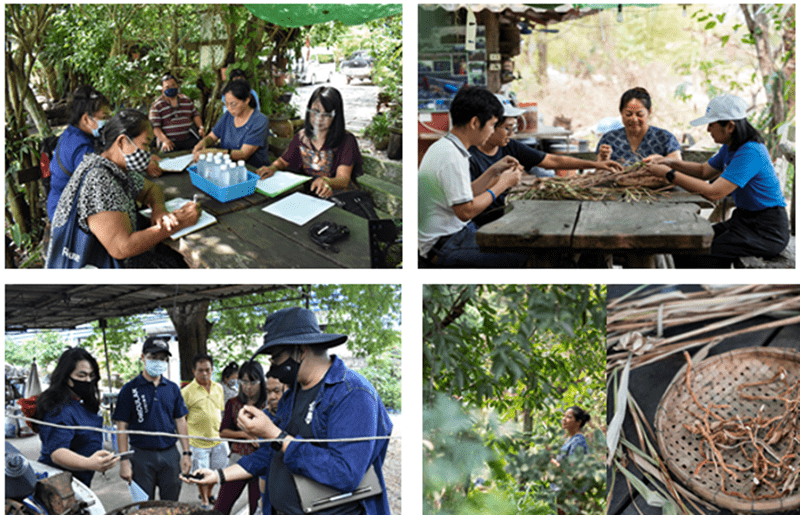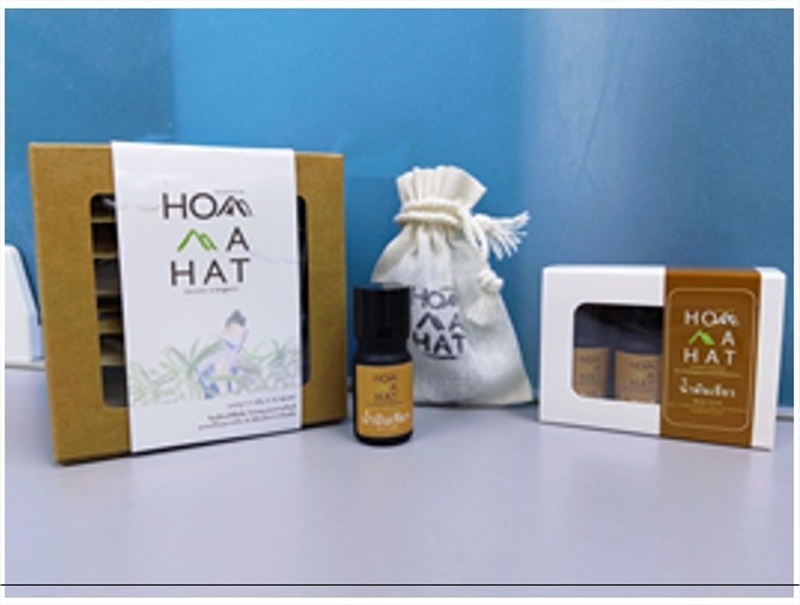 The Reforestation and Creation of Learning Resources and Sustainable Community (Khao Huai Mahat) Project commenced its operations in 2010 through the collaboration of four organizations, namely the Faculty of Forestry, Kasetsart University, the Air and Coastal Defense Command, Konrakpa Club under Chaklukya – Huai Mahat Community, and PTT Global Chemical Public Company Limited. The project targets to restore forest ecosystems and improve the quality of local life, economy, and society by encouraging public participation in sustainable forest and environmental conservation, leading to the development and establishment of the Hom Mahat Organic Farming Community Enterprise. It also encourages local farmers to organically cultivate medicinal plants that are native to Khao Huai Mahat Mountain, namely "Rue Hom" and "Wan Sao Long", with "Sampran Model" as a consultant to create products, such as Wan Sao Long tea and green oil. The propagated plants are then planted in Khao Huai Mahat Mountain. In 2022, the project generated an income of 87,389 baht.
Social Enterprise Quinine Cafe' Rayong Industrial Estate Technical College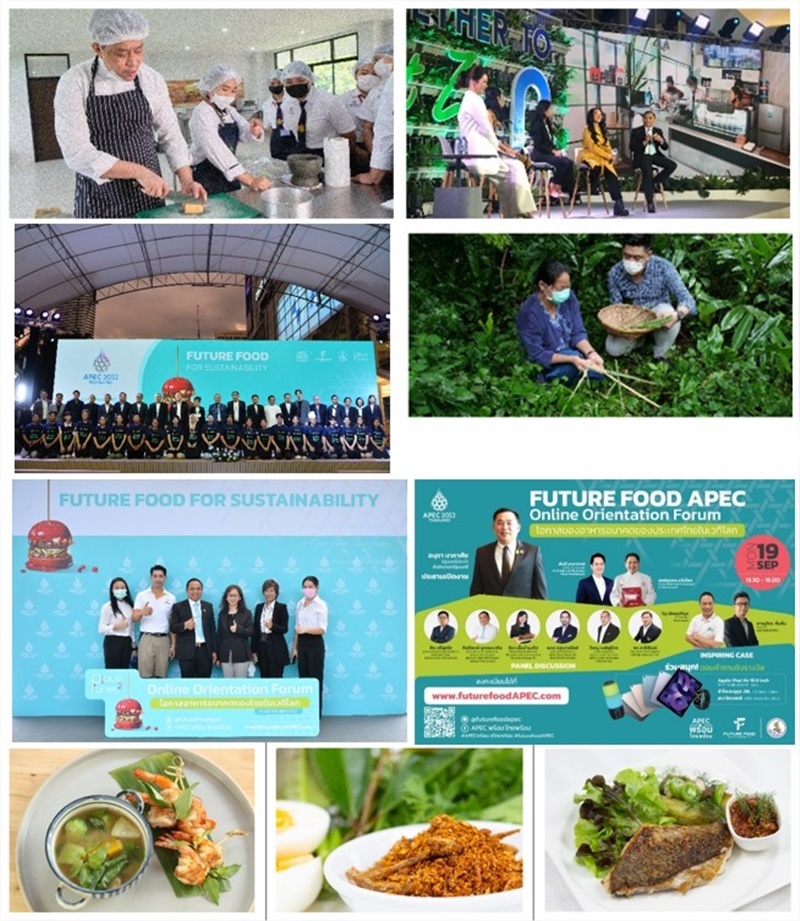 GC, in collaboration with Rayong Industrial Estate Technical College, established the Department of Food and Nutrition to further extend community product development and launched the College's "Quinine Café" based on social enterprise practices. The Café targets to utilize local ingredients which GC encouraged local communities to cultivate organically, such as "Rue Hom", "Wan Sao Long", Centella Asiatica, and ginger, to develop food products and souvenirs. This initiative adds value to the crops through healthy food recipes that boost immunity against non-communicable diseases (NCDs). The acquired knowledge has been incorporated into the College's curriculum and in the development of healthy products as well as shared with the public to reduce risks of NCDs.
GC has encouraged the College to demonstrate its capacity through business planning, development of café business operation capacity and continuous market expansion to generate income as scholarships for students. This can also contribute to the enhancement of the College's teaching and the establishment of its image and role as an educational institution that adapts to the new world perspective, especially in the creation of food sustainability for the health and environment. Interested educational institutions and individuals can apply for a short-term training course for further career development.
In 2022, approximately 130 people attended the training on healthy food recipes that boost immunity against NCDs. The College was also given opportunities to demonstrate its capacity at 15 events. As a result of GC's support, the project generated an income of 605,000 baht with a PR Value of 310,000 baht, or equivalent to SROI = 3.58.