Process Safety Management
GC uses Process Safety Management as a part of our Operational Excellence Management System (OEMS). The system covers all processes from design to operations, using a Hazard and Operability Study (HAZOP) to conduct risk assessments. The objective is to ensure a proper plan for risk management, prevention, and control in production processes, both for normal operations and emergencies, while maintaining performance standards and developing efficient and safe production processes.
Operation Excellence Management System (OEMs)
Furthermore, to support GC's dedication to be at the forefront in the field of occupational health and safety for petroleum and petrochemical industries with international-level standards, 5 Years Roadmap (2017-2021) has been established in cooperation with DuPont, a leading global company that is internationally renowned for safety. In parallel, Operational Area Core Team (OACT) and Process Safety Management Taskforce (PSMT) have been appointed for each production unit to drive Process Safety Management and support each working area. This contributes to GC's target of becoming the leader that can maintain international standard in OHS within chemical industry.
Moreover, GC has conducted measures for managing reliability and integrity of machineries at all factories and established Reliability Improvement Team (RIT). Machineries at all factories will be assessed through the Asset Integrity Assessment by an internal specialist, to analyze and set an improvement plan for reliability and integrity. The improvement plan covers all factors, which are potential causes of accidents as well as reducing the number of unplanned shutdowns.
Process Safety Projects
GC has emphasized in the mindset of employees which could influence the safety behavior of employees in the working process. As a result, GC has incorporated the Operational Discipline into process safety in order to strengthen the good understanding in process safety for employees of all levels and subcontractors through projects, such as, Inspirational Leadership Program, Contractor SHE Management Program, Safety Stand Down Day Program, and Health Pre-Screening Program in order to ensure the company's production processes are safe and comply with the laws and internationally-recognized standards.
Smart Process Safety Event (PSE) Project
GC has developed a digital system to support maximum efficiency and effectiveness in Integrity Operating Window (IOW) management. This digital system tracks the Process Safety Near Miss (PSE Tier3b), from which data is used to monitor and predict accident probabilities and establish appropriate risk mitigation measures. This contributes to the prevention of equipment damage or production process disruption. Furthermore, the system can be adapted to evaluate the equipment age and plan for inspections.
Field Risk Assessment (FRA) Project
GC has collaborated with DuPont on conducting an FRA (Field Risk Assessment) and organizing training for employees to understand and identify the risks from any deviation from standards of production activity. The FRA is expected to increase the effectiveness of Barrier of Protection and reduce risk in process safety particularly in 3 dimension: Personnel, Facilities and Technology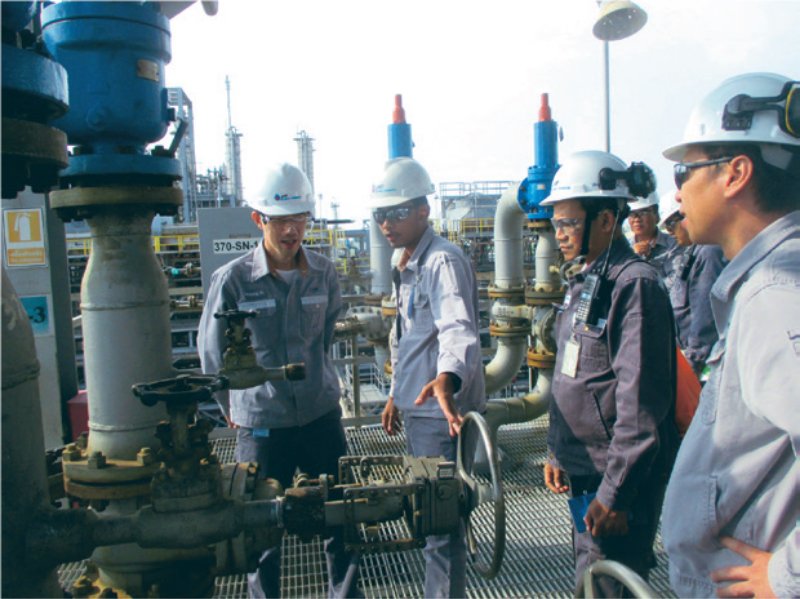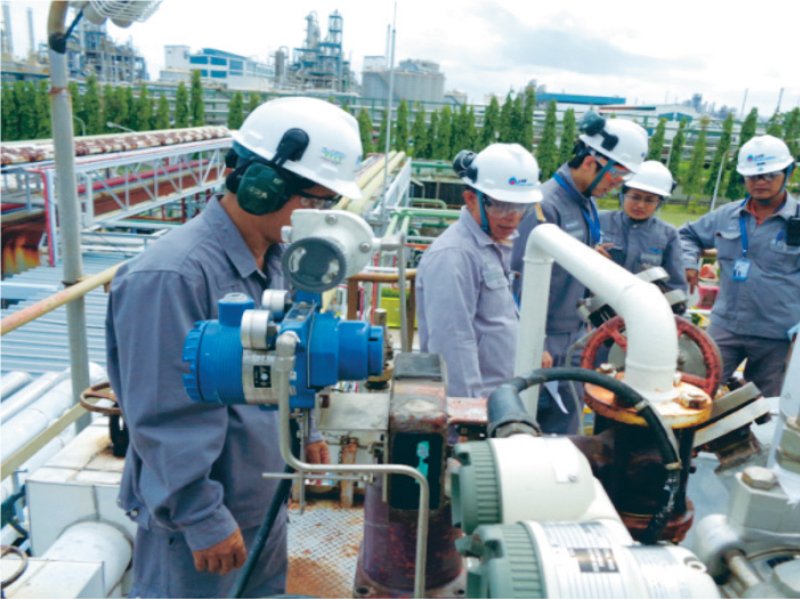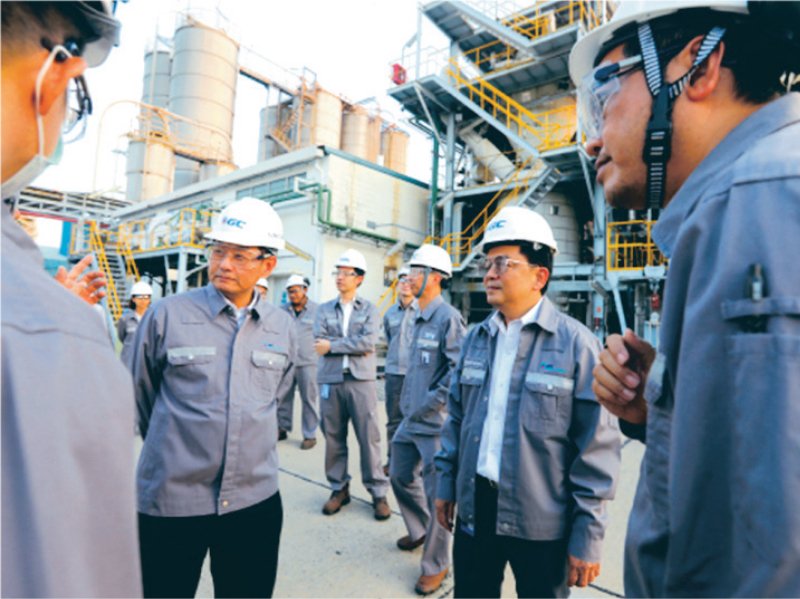 As process safety programs mentioned above, these resulted in a continuous decline in accident tendency in the production process.
Process Safety Event Tier 1 (Case)
Process Safety Event Tier 1
Performance
Target
2017
2018
2019
2020
2020
Process Safety Event Tier 1 (Case)
1
0
1
2
0
Nevertheless, there were two process safety cases founded in 2020: 1) Sulfuric acid leakage from control valve, and 2) Smoke and fire at silo. Our control measures had limited the damage to only property damage and no environmental damage and no employees are harmed as a result. Causes of both incidents were immediately investigated with prevention measures already taken, such as adjusting alternative equipment types, adjusting operating condition to better suited for the particular work process, review risk assessment and hazard identification process, more thorough inspections of machines, and give trainings to all relevant employees. In this regards, GC has continuously contributed to improve our process safety and maintain standardized performance through safety measures.