Emission Reduction Programs
GC constantly improves air quality control and management system to reduce air pollutions to environment as well as monitor air emission from our operation to ensure that the emission is compliance with the required standards. GC has established several emission reduction programs such as Bio-filter installation for VOCs treatment from the Ethylene Recovery Project, optimization of Vapor Recovery Unit (VRU) project, installation of bio-filter to reduce and control VOCs from wastewater treatment system instead of using activated carbon treatement system and termination of Chloro Fluoro Carbon,. etc.
Ethylene Recovery Unit (ERU) Project
GC has installed an Ethylene Recovery Unit to extract hydrocarbon (ethylene) in vent gas from the Cycle Gas Purge System to be reused in the production process before being burned at the Waste Heat Boiler. The project emphasizes a more efficient use of resources and the reduction of vent gas to be disposed and in accordance with circular economy concept. It also helps to reduce air quality impact, which is a concern of the community.
Supporting a budget of
Million Baht
Reducing VOCs emission and leakage by
percent
Reducing complaints related to air pollution to
0
The controlling and monitoring attempt on VOCs within the sea port and warehouse area of oil refinery plant
GC has taken action to control Volatile Organic Compounds (VOC) and benzene vapor at the source, i.e. storage tanks and jetties in the surrounding areas of the Refinery Movement as well as odor from fuel oil and cracker bottom. Over 887 million baht has been invested in these initiatives below.
GC has appointed Oil Movement Unit to proceed the removal process.
GC has also installed a new flare to enhance VOCs control efficiency
From the enhancement of new flare, it allows VOCs to be eliminated at the Vapor Combustion Unit (VCU), which prevents impact from VOCs and odor.
In 2020, GC can be able to monitor the use of VOCs in the Port within the company production facilities with 99.9% effective rate, which results in zero complaints from communities and other organizations.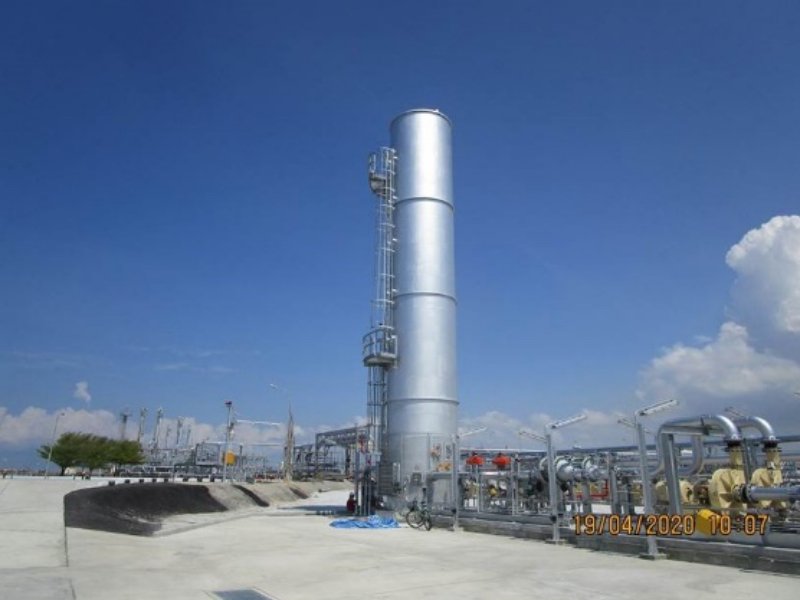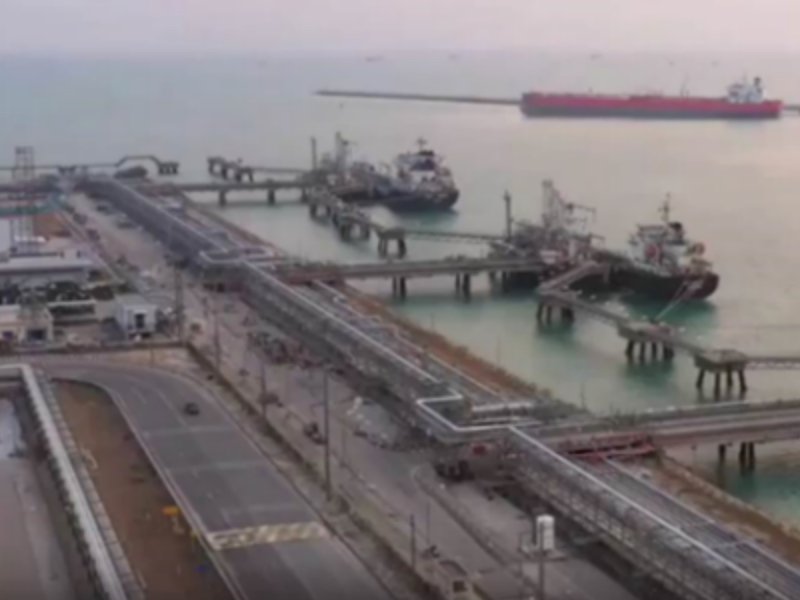 Moreover, GC has also concerted efforts with Petrochemical Industry group, five industrial estates and one port in Map Ta Phut for implementing a pioneer project in managing 1,3-Butadiene vapour emissions in accordance with Code of Practice (COP) by alleviating and diminishing the effects of 1,3-Butadiene vapour emitted from industrial plants, which would comply and overachieve the standard requirement. GC also develops the VOCs Inventory to manage the VOC reduction projects.
Moreover, GC has controlled NOx and SOx emissions from production process to be lower than the limitation that prescribed in the Environmental Impact Assessment (EIA) Report and Thai regulations. GC has developed programs to monitor NOx and SOx emissions in order to reduce impact to environment such as
Using Continuous Emissions Monitoring System (CEMS) and periodically monitoring air emission quality by the certified external laboratories.
Improving Gas Turbines and Low NOx Burners to reduce the NOx pollution emitted from its source.
Adopting a policy for selecting raw materials and fuels, which have less impact to health and environment.
Using low sulfur fuel oil and feedstock to reduce SOx emissions from combustion.
Minimizing amount of fuel oil consumption to limit SOx emissions.
The Termination of Chloro Fluoro Carbon: CFC
As GC's commitment in reducing the impact of climate change, GC has planned to terminate the use of chemical that destroys the Earth's atmosphere such that CFC by 2030 and shift to using non-CFC cooling agents instead. As a result, in 2020, GC has shift to use a non-CFC cooling agent in the AC system in the company's facilities and factories by 3,214 units, which are accounted for 50% of total number of AC within GC's properties.