GC has established projects under CSR Mater Programs as well as other beneficial projects to be the key effort in balancing the 2E1S (Economic, Environment, and Social) and leading to sustainable development in accordance to the UN SDGs.
Corporate Social Responsibility (CSR) Projects and Activities in 2020
In-Kind Giving: Product of Service Donations or similar
Employee volunteering time during paid working hours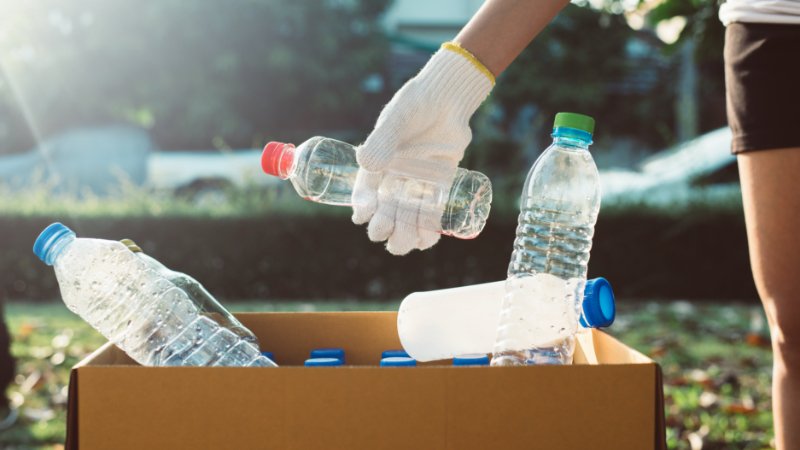 Number of CSR Projects and Activities
Projects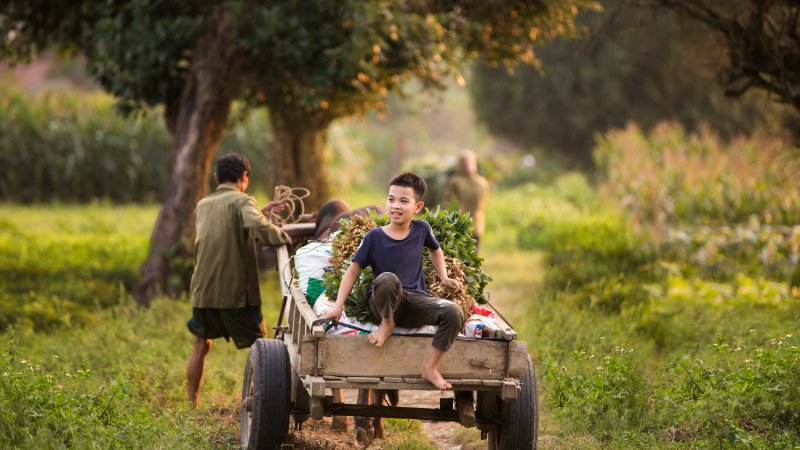 Number of provinces that GC was implemented CSR projects and activities
Provinces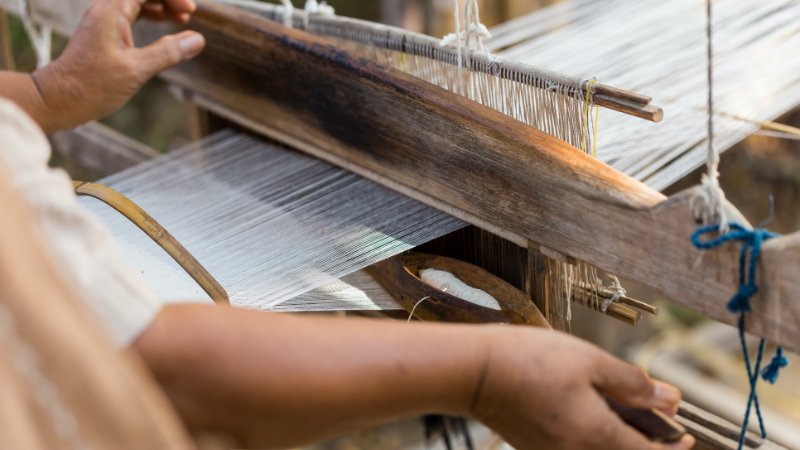 Number of communities which have been developed by CSR projects and activities
Communities
Type of Social Investment and Donation
2019
(million THB)
2020
(million THB)
Cash Contributions
193.51
113.29
In-Kind Giving: Product of Service Donations or similar
26.82
45.43
Management Overheads
51.82
48.23
Employee volunteering time during paid working hours
10.80
8.8
| Summary of CSR Projects and Activities | 2019 | 2020 |
| --- | --- | --- |
| Number of CSR activities and projects | 414 Projects | 117 Projects |
| Number of provinces that GC was implemented CSR projects and activities | 36 Provinces | 32 Provinces |
| Number of communities which have been developed by CSR projects and activities | 88 Communities | 88 Communities |
GC priories the CSR projects and activities based on three priorities, including Better Living, Sharing, and Ecology that cover economic, social and environmental dimensions.
economic
social
environmental
Better Living
Enhancing the quality of life for community and society in dimensions of economic, social and environment to create the highest value to society and business
Description of alignment between priority and the business drivers
GC values the development of quality of life of communities and society. The company intends to boost well-being, income and economy and develop human resources under the self-sufficiency and self-sustainability concepts. GC focuses on CSR projects that create business growth to company while improving quality of life to provide long-term value for society.
Our Khung BangKachao Project
GC implements this project to develop the integrated waste management system starting from the waste collecting points to the recycling / disposal process, elevate the quality of life in Khung BangKachao and help the area to grow strongly and become a sustainable eco-friendly community. This project applied the principles of circular economy to reduce waste in the area and add value of plastic waste. This project uses innovation and technology to transform plastic waste into quality recycled polyester threads which is later processed into high quality products such as monk robes and masks for monks. This project also provides the skill related to plastic waste value creation to the local community contributing to local employment and raises awareness in waste sorting from a household level, reduces the amount of waste flowing into the oceans and resource utilization and supports circular economy in Khung BangKachao area.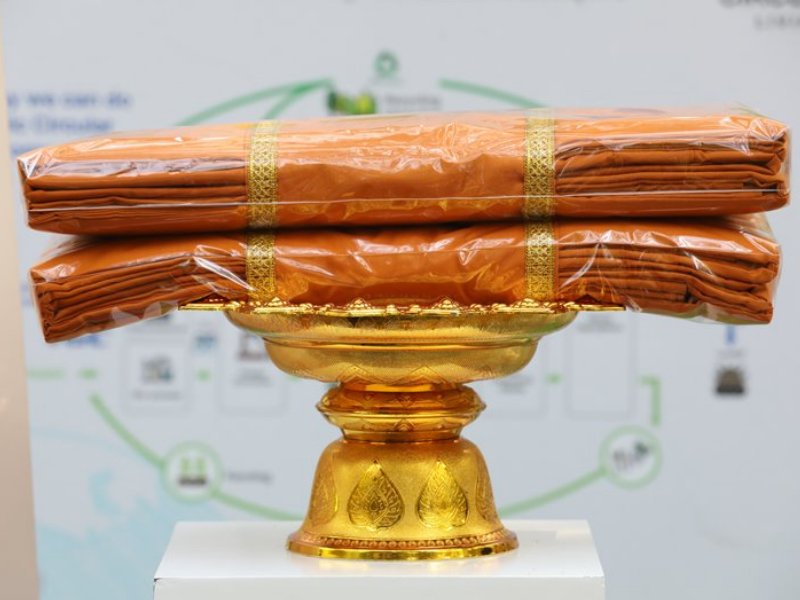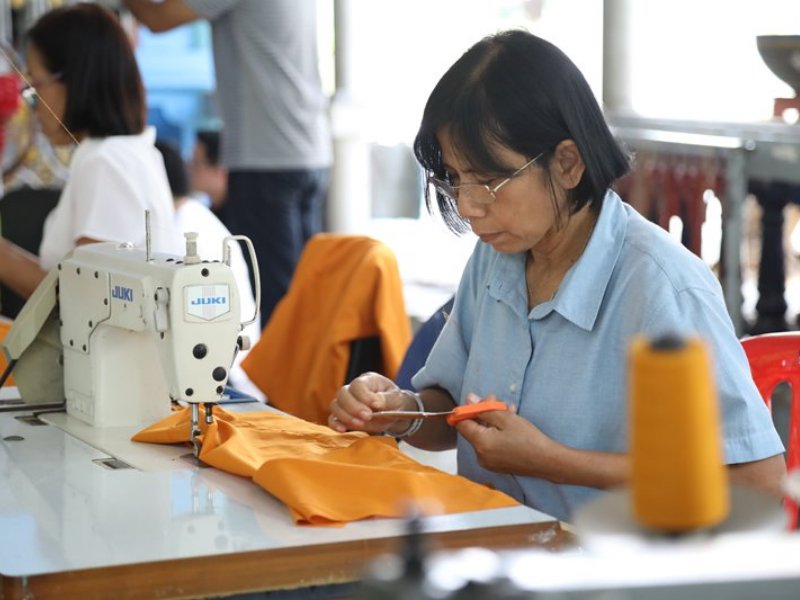 Business Benefit KPIs
Enhance relationship between local communities and GC by measure from public relation (PR) value, which was 2,345,355 THB.
Support over 79 tons of production capacity for GC's integrated plastic recycling plant
Increase capability in the development of eco-friendly products from innovation through upcycling plastic waste to material for any products.
Become a leader for Circular Economy.
Zero disruption to operations.
Social/Environmental Benefit KPIs
2.
Generate revenue
THB
by sales waste into recycling system.
Generate revenue of
THB
from sales of "upcycled monk robes, masks and other products.
3.
Organize trainings to educate and raise awareness about waste management to
individuals
4.
Sort
tons of recyclable waste into their respective management system
5.
Recycle approximately
million PET bottles
6.
Reduce approximately
tons CO2 equivalent of greenhouse gas emissions from lower use of virgin plastic and landfill
which equals to planting
large trees (to absorb generated carbon dioxide)
Sharing
Sharing expertise to society and achieving value for business.
Description of alignment between priority and the business drivers
GC leverages corporate strengths by sharing areas of expertise to promote its brand and reputation among local communities. We maintain our contributions to society and stakeholders to build trust.
Rayong Organic Living Project and LUFFALA HYGIENE Project
GC has collaborated with Patom Organic Living, Luffala Community Enterprise, and Hom Mahad Organic Farming Network to initiate Rayong Organic Living Project to upgrade and develop Thai organic products that answer to consumers' interest in organic living at a global level. The project centers on developing organic products from the brand "Luffala, such as shampoo, liquid soap, skincare cream and hand soap, etc.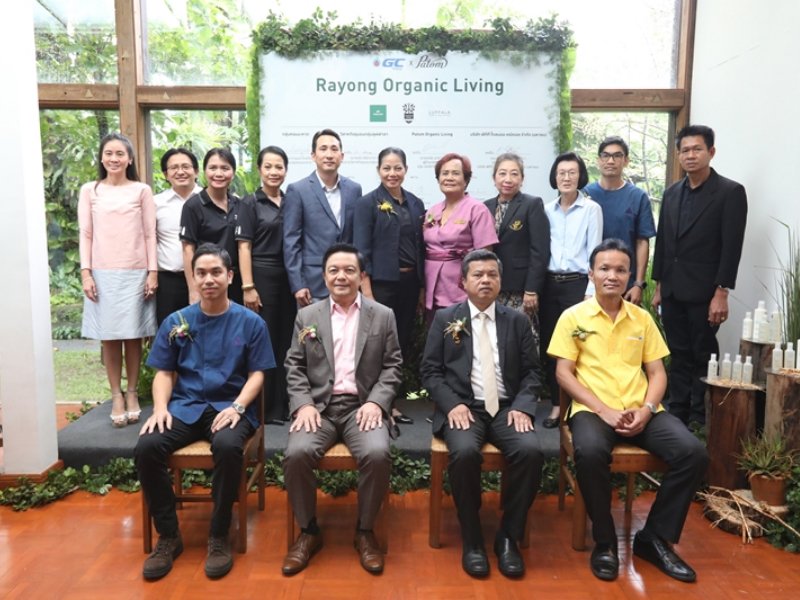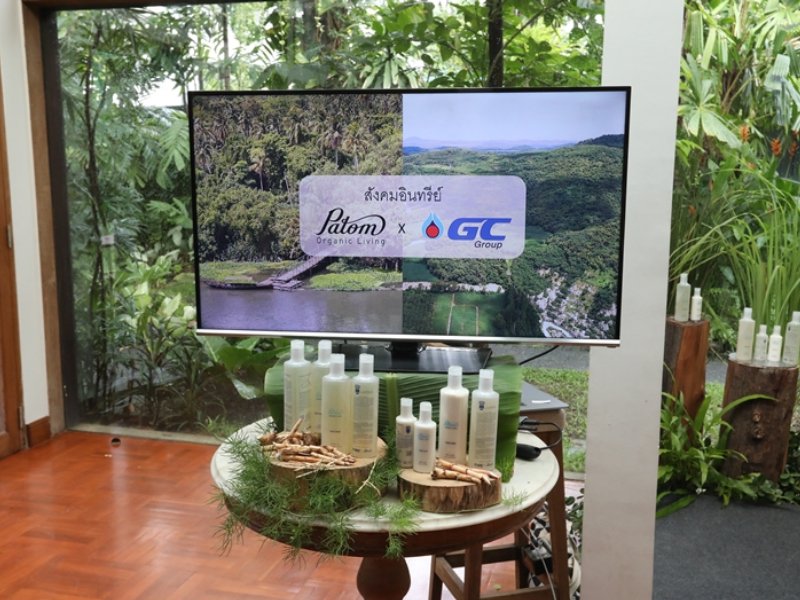 Furthermore, GC has partnered with Suan Dusit University to develop a hygienic liquid hand wash under the brand "LUFFALA HYGIENE" in a bid to help reduce the spread of COVID-19 as well as to respond to the "New Normal" way of life of consumers. Containing benzalkonium chloride and premium-quality glycerin provided by GC Group, this liquid soap can effectively kill the COVID-19 virus and reduce bacteria accumulation. In the past year, GC has provided "LUFFALA HYGIENE" liquid hand wash to Rayong Provincial Red Cross for distribution to over households affected by COVID-19.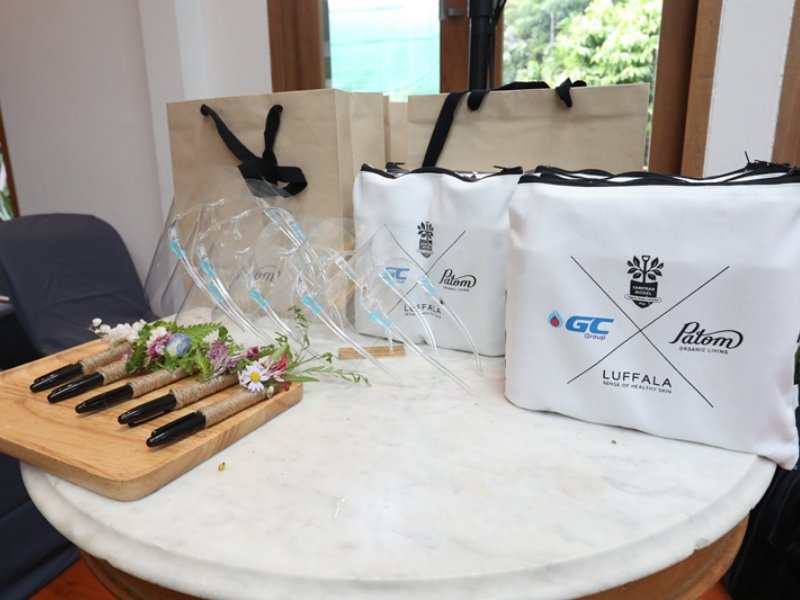 Business Benefit KPI
Highlight GC's position in creating shared value with the society
Build company image as leader in circular economy
Increase company PR Value by 6,608,852.5 THB
Generate income of 2,423,168 THB ( from sales of products)
Social and Environmental Benefit KPI
2.
Generate income of over
million THB per year for local communities and community enterprises in Rayong province
3.
Provide support for all who affected by COVID 19 nationwide.
Ecology
Developing ecological sustainability to offset environmental impacts from operation.
Description of alignment between priority and the business drivers
GC gives high priority to operate business in ecologically sustainability manner throughout the value chain. The project implements the forest restoration and increase biodiversity in the GC's operation area in Rayong province.
GC Collaborative Community-based Water Management Project
GC Collaborative Community-based Water Management Project has been conducted under the implementation framework with partners: governmental agencies, non-profit organizations and local communities in Rayong province. Its objectives are to alleviate floods and droughts in local communities, contribute to the provision of sufficient clean water for consumption, and raise local awareness about conserving water sources and using water wisely. Since 2020, GC has carried out various activities, including four area. The activities performed include
Building riverbank protection with plastic flapped sacks for Taa Yai Canal in Charoen Pattana Community to reduce bank erosion of Taa-Yai Canal, increase efficiency of water drainage and reduce floods in the area, and reduce sediment accumulation in the canal.
Upgrading two water retention check dams with plastic flapped sacks behind Baan Khao Huai Mahat School and Soi Khiri temple to reduced bank erosion and saved cost in water for consumption and agriculture.
Building check dams with natural materials in Khao Chamao - Khao Wong National Park to reduce floods and increased moisture in area. Signs of wild animals were found near the check dams after their completion, reflecting the increased moisture and fertility in the area.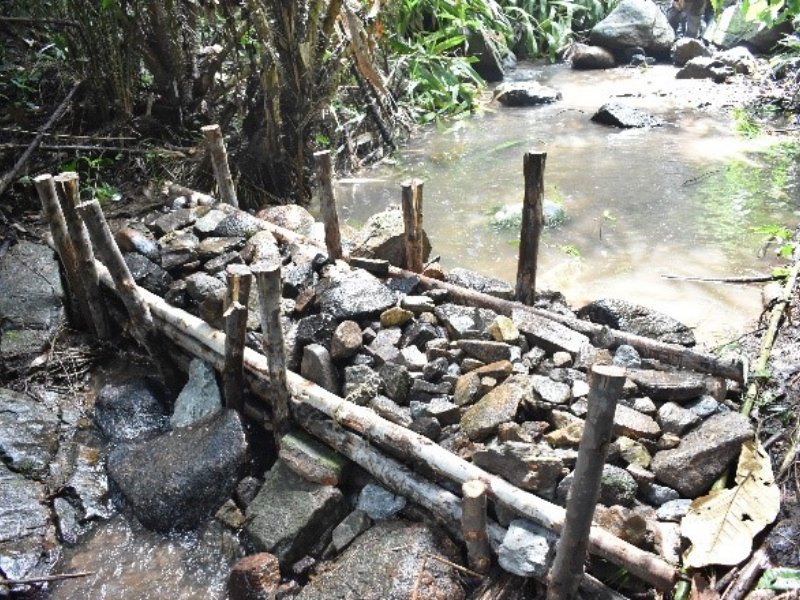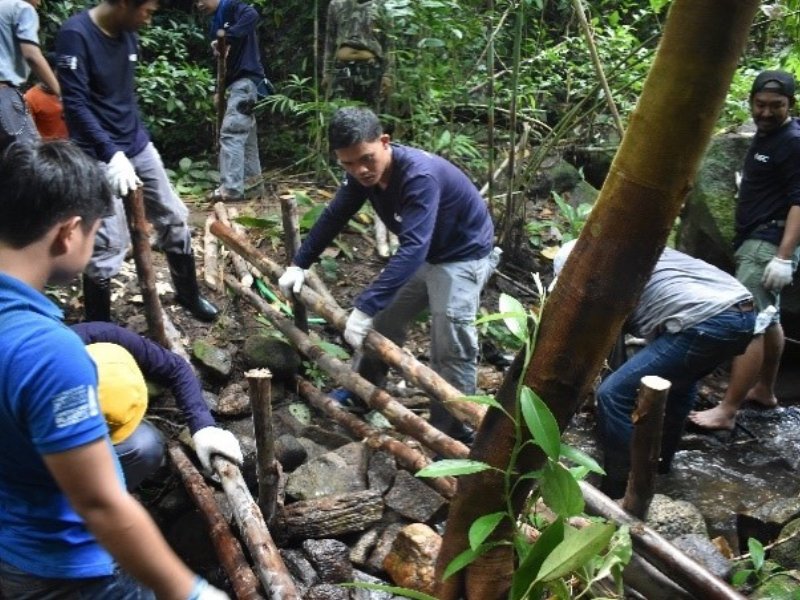 In addition to the aforementioned projects, GC, headed by the Aromatics business team, has collaborated with other organizations in conducting the "Groundwater Bank" project in 2020. The objective of the "Groundwater Bank" is to alleviate water crisis, prevent flooding and avert seawater from overflowing into farmlands by recharging rainfall into the ground to establish subsurface reservoir. This year, 18 pilot closed system groundwater banks were set up to cover 18 mango farms. Initial post-project survey and follow-up suggested that the water that previously flooded the farms during rainy season could seep underground at a faster pace, flowing into aquifers and spreading to surrounding areas. This has resulted in healthier, stronger and more productive mango trees when compared with same period of the previous year.
Business Benefit KPI
Increase company PR Value by 1,435,982 THB
Reduce conflict on water management with the community
Avoid disruption to the production process due to water shortage
Social and Environmental Benefit KPI
2.
Increasing water retention areas with retaining capacity at
liters
which helping local communities have adequate water supply during the dry season
3.
Supported schools can provide clean drinking water to all students. Therefore, students can save money from buying bottled drinking water about
liters
equal to
THB