GC has established projects under CSR Mater Programs as well as other beneficial projects to be the key effort in balancing the 2E1S (Economic, Environment, and Social) and leading to sustainable development in accordance to the UN SDGs.
Corporate Social Responsibility (CSR) Projects and Activities in 2022
In-Kind Giving: Product of Service Donations or similar
Employee volunteering time during paid working hours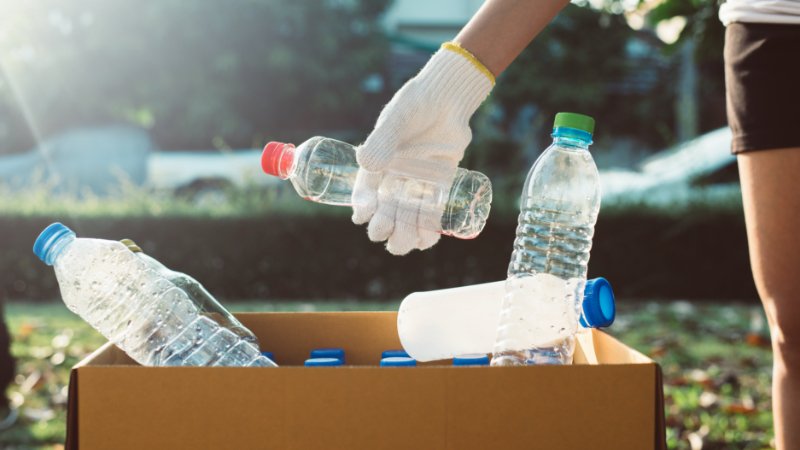 Number of CSR activities and projects
Projects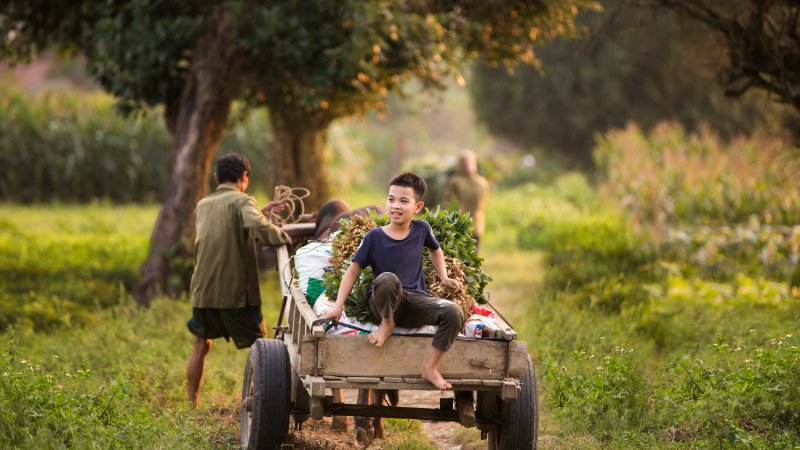 Number of provinces that GC was implemented CSR projects and activities
Provinces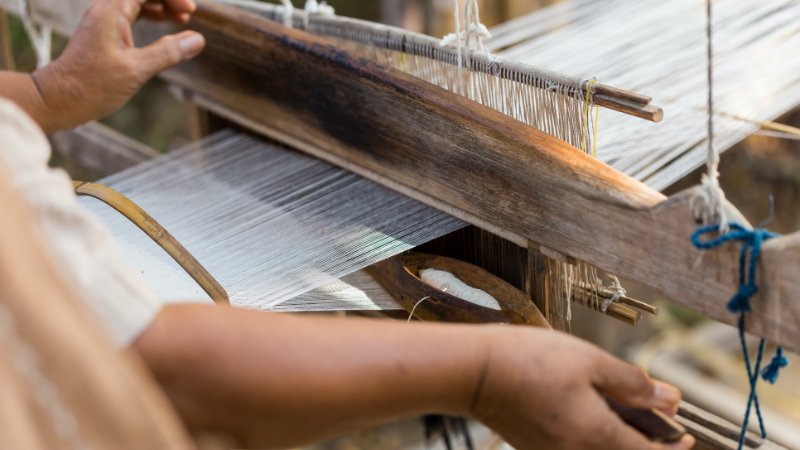 Number of communities which have been developed by CSR projects and activities
Communities
Type of Social Investment and Donation
2020
(million THB)
2021
(million THB)
2022
(million THB)
Cash Contributions
113.29
302.22
94.98
In-Kind Giving: Product of Service Donations or similar
45.43
78.18
26.57
Management Overheads
48.23
41.30
56.22
Employee volunteering time during paid working hours
8.8
4.7
9.4
| Summary of CSR Projects and Activities | 2020 | 2021 | 2022 |
| --- | --- | --- | --- |
| Number of CSR activities and projects | 117 Projects | 217 Projects | 372 Projects |
| Number of provinces that GC implemented CSR projects and activities | 32 Provinces | 77 Provinces | 12 Provinces |
| Number of communities which have been developed by CSR projects and activities | 88 Communities | 88 Communities | 88 Communities |
GC prioritizes the CSR projects and activities based on three priorities, including Better Living, Sharing, and Ecology that cover economic, social and environmental dimensions.
Economic
Social
Environmental
Better Living
Enhancing the quality of life for community and society in dimensions of economic, social and environment to create the highest value to society and business.
Description of alignment between priority and the business drivers
GC values the development of quality of life of communities and society. The company intends to boost well-being, income and economy and develop human resources under the self-sufficiency and self-sustainability concepts. GC focuses on CSR projects that create business growth to company while improving quality of life to provide long-term value for society.
Community Waste Model Project
The Community Waste Model project is a collaboration between GC and the group of Wat Chaklukya Community Enterprise for Community Recycling Bank. The 'YOUTURN' Platform, an innovative system of GC, is integrated to manage the wasted plastics with a systematic approach as a model of end-to-end waste management which reflects responsible consumption and production.
The project collected and forwarded more than 50 tons of used plastic bottles and 33 tons of other recyclable waste to ENVICCO, GC's international-standard recycling plant. This created employment and occupations for the community while generating an income of 1.5 million baht for the social enterprise. So far, GC has already established 3 Recycle Hubs in 2022 and is in the process of planning project extensions to other communities nationwide. GC targets to establish a total of 50 Recycle Hubs by 2027.

Business Benefit KPIs
The quality of used plastic bottles contributed to a 15% increase in ENVICCO's production yield
Increase perception and raise awareness in value added waste management through SE Model which can be measured by PR value of 5,725,000 baht
Enhance capability in developing eco-friendly products from innovation
Support the achievement of goals and image as circular economy leader
Social/Environmental Benefit KPIs
2.
Generate income
THB
per year from sales of waste into recycling system
3.
Recycle approximately
tons of PET/HDPE bottles per year
4.
Reduce waste disposal expenses of local government authorities by up to
baht/year
5.
Reduce approximately
tons CO2 equivalent of greenhouse gas emission from lower use of virgin plastic and landfill, which equals to planting large trees
Sharing
Sharing expertise to society and achieve value for business
Description of alignment between priority and the business drivers
GC leverages corporate strengths by sharing areas of expertise to promote its brand and reputation among local communities. We maintain our contributions to society and stakeholders to build trust.
f
Rayong Organic Living Project, LUFFALA Room Diffuser: Recreation Series
GC has collaborated with Patom Organic Living, Luffala Community Enterprise, and Hom Mahad Organic Farming Network to initiate Rayong Organic Living Project to upgrade and develop Thai organic products that answer to consumers' interest in organic living at a global level as well as enhancing decent work and economic growth. The project centers on developing organic products from the brand "Luffala", such as shampoo, liquid soap, skincare cream and hand soap, etc.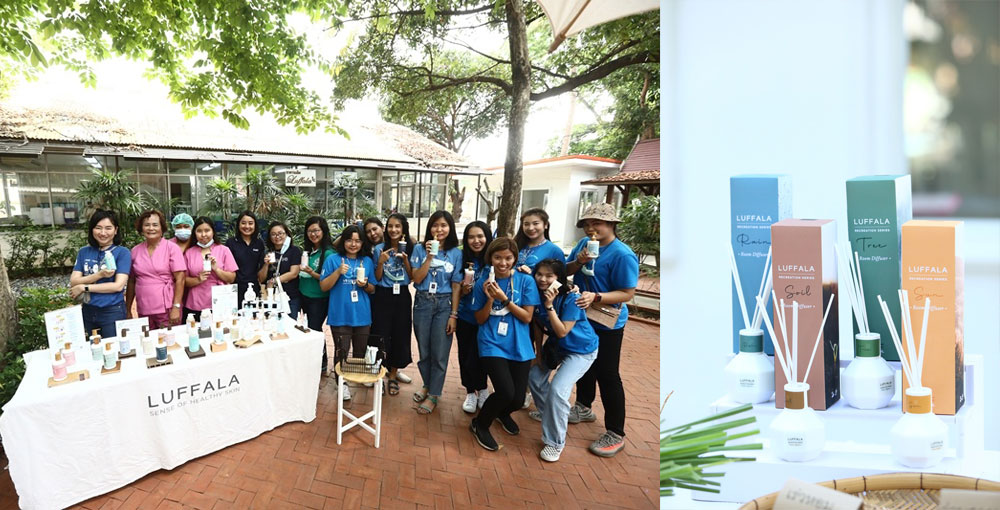 In 2022, the project launched LUFFALA Room Diffuser that has been developed from upstream to downstream. The product has been under quality control since the beginning in cultivation until the transformation of the herbal plants to Luffala essential oil with signature scent.
The project aligns with GC business driver as sharing knowledge and skills between the Luffala Community and GC Group's innovation, to co-create socio-economic value in agricultural sector, and community so that they may grow sustainably alongside the industry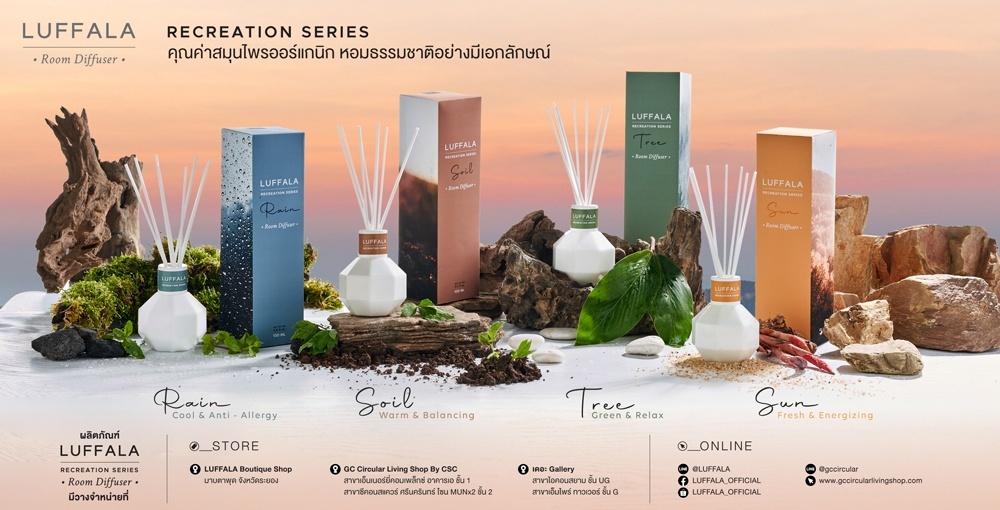 Business Benefit KPIs
Highlight GC's position in creating shared value with the society
Build GC's image as leader in circular economy
Generate income of 2,689,680 THB (from sales of products)
Social/Environmental Benefit KPIs
2.
Generate income of over
THB per year for local communities and community enterprises in Rayong province
Ecology
Developing ecological sustainability to offset environmental impacts from operation.
Description of alignment between priority and the business drivers
GC gives high priority to operate business in ecologically sustainability manner throughout the value chain. The project implements the forest restoration and increase biodiversity in the GC's operation area in Rayong province.
GC Collaborative Community-based Water Management Project
GC Collaborative Community-based Water Management Project has been conducted under the implementation framework with partners: governmental agencies, non-profit organizations and local communities in Rayong province. Its objectives are to alleviate floods and droughts in local communities, contribute to the provision of sufficient clean water for consumption, and raise local awareness about conserving water sources and using water wisely. Since 2017, GC has carried out various activities, including four areas. The activities performed include
Building riverbank protection with plastic flapped sacks for Taa Yai Canal in Charoen Pattana Community to reduce bank erosion of Taa-Yai Canal, increase efficiency of water drainage and reduce floods in the area, and reduce sediment accumulation in the canal.
Upgrading two water retention check dams with plastic flapped sacks behind Baan Khao Huai Mahat School and Soi Khiri temple to reduced bank erosion and saved cost in water for consumption and agriculture.
Building check dams with natural materials in Khao Chamao - Khao Wong National Park to reduce floods and increased moisture in area. Signs of wild animals were found near the check dams after their completion, reflecting the increased moisture and fertility in the area.
Installing an RO (Reverse Osmosis) water purifier with InnoPlus water tanks at schools in suburb area in Rayong Province, for the students to have enough clean drinking water. Since 2018, the Company has supported for 5 schools covering 4 districts in Rayong province, namely Ban Tapoontong School and Ban Yai Chan School in Mueang district, Ban Khlong Yai Muang School in Ban Khai district, Ban Khao Ta In School in Wang Chan district, and Nikhom 3 School in Nikhom Phatthana district.
Conducting the "Groundwater Bank" project since 2020 to alleviate water crisis, prevent flooding and avert seawater from overflowing into farmlands by recharging rainfall into the ground to establish subsurface reservoir. During 2020-2022, GC volunteers collaborated with Map Ta Phut Municipality and communities to develop 20 prototype groundwater banks which cover 17 agricultural plots in Krok Yai Cha and Nong Taeng Mae communities, Rayong province. In 2022, the "Groundwater Bank" project won the COMMUNITAS AWARDS from USA in the category of Excellence in Corporate Social Responsibility for Ethical and Environmental Responsibility (Sustainability).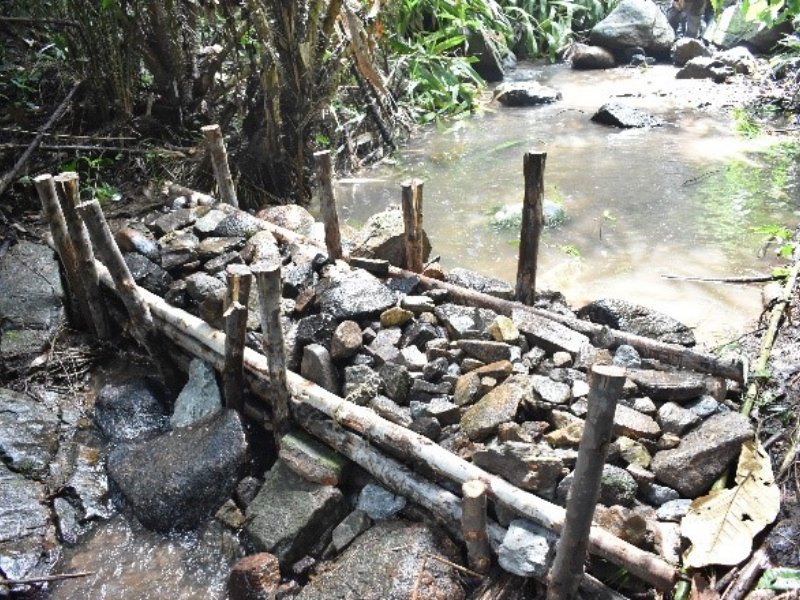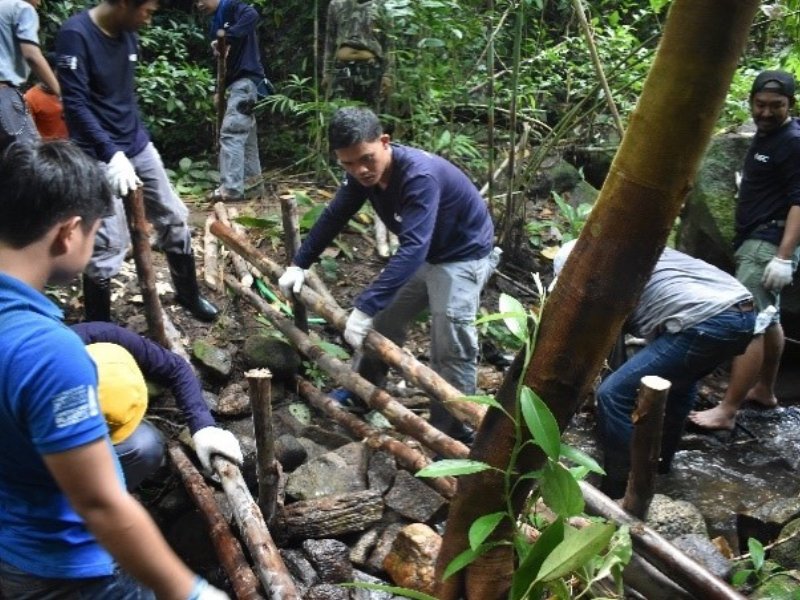 Business Benefit KPIs
Increase company PR Value by 290,000 THB
Reduce conflict on water management with the local communities
Avoid disruption to the production process due to water shortage
Social/Environmental Benefit KPIs
2.
Groundwater bank helps recharge rainfall into the ground and distribute to water or artesian wells which can provide water for agricultural use about
liters
or 126,200 THB per year (Based on the average price of tap water in 2022 which is 0.02412 THB per liter)
3.
Supported schools to provide clean drinking water for students approximately 233,060 liters/year equal to
THB