Customer Relationship Excellence
GC foresees the opportunities in end-use market entry and acquiring new customer though differential technology and innovation by developing products with functional variety and high performance in response to better living of customers and end users.
GC has engaged with groups of customers (B-to-B Touch C), and external organization by modifying the organizational structure according to the type and nature of its business in order to enable customer and marketing management and establishing the InnoPlus Solution for the plastic industry, to encourage collaboration between GC and its partners in developing and delivering value that creates the satisfactions to the customers. As a result, customers develop attachment and preferences to the Company's products and continuously purchase the products.
The InnoPlus Solution Center is one of the channel to receive customers' opinions to develop innovations and products which will add value to businesses, communities and the society.
GC's customers were introduced to the virtual tour of the InnoPlus Solution Center which facilitated the viewing and collaborative development of products. Furthermore, the company is committed to grow sustainably alongside its strategic partners who are brand owners and strives to expand product development collaborations with educational institutions and government agencies in a bid to create product development opportunities, increase trade options and expand customer base.
GC has been using customer's recommendations and feedbacks from various channels such as the VOC and CSC system, as an essential information for developing innovative products in response to the needs of the customer and market. With this regard, GC could develop environmental-friendly, safe-to-consumer, and low-carbon products, continuously. In addition, GC closely monitors the performance of its product development to ensure the highest satisfaction of its customers.
GC collaborated with suppliers to develop responsible products as well as elevate the quality of life in the society. "Upcycling Upstyling" is a project that supports the circulation of resources by adding value to plastic waste through the process of "upcycling". The project has been carried out uninterruptedly and is now in its third year. Under this project, GC joined hands with suppliers who focus on systematic waste management. The YOUTURN Platform aims to deliver a better world to the next generations in collaboration with partners under the theme "Together to Net Zero" which is carried out through three main drives: Collect Together, Upcycling Together, and Impact Together. Accordingly, GC collaborated with renowned designers from major brands and leading national partners from various businesses who recognize and attach importance to waste management and carbon reduction. The end result is the production of 16 collections which are expected to generate a value of over 3 million baht. The collaborative products include:
Thai Red Cross x Greyhound x Marshal
Product: Greyhound x Thai Red Cross
The Thai Red Cross Society collaborated with Greyhound to design bags from used PET bottles that have been upcycled into 100% recycled polyester fabric. The bags feature a modern and easy-to-use design with graphic letter prints. The bags are commercially distributed via SPSE at Greyhound & GC Circular Living Shop under the CSR Collection. Proceeds after expenses are donated to the Thai Red Cross Society.
Loccitane x Pipatchara x Thaitaffeta
Product : Pipatchara x Loccitane| Sustainable Shea Butter
A collaboration between Loccitane and Pipatchara using patterns that reflect the ingredients used in the Shea Butter Collection. This cute, beautiful and practical design was used as Loccitane's Premium Gift for the Shea Butter Collection (New Collection) which was released at the beginning of 2023.
Sansiri x Pipatchara x SC Grand
Product : Pipatchara x Sansiri l Fill It Collection
The shapes and designs used in this collection reflect Pipatchara's identity. They are also in line with Sansiri's intended purpose for everyday use and are suitable for the new generation residents of Sansiri's housing projects. This collection was used as Sansiri's Premium Gift to contain documents/accessories for residents of Type A-B and C-D housings as well as VIP customers.
Siampiwat/ Ecotapia x Smileyhound x Rungthaveeviwat
Product : Eco-Buddy
Designing and upcycling products into fun items that can be carried around anywhere for everyday use and travels according to Ecotopia and Smileyhound's signature. The designs also combined the concept of environmental conservation by using 100% upcycled fabric from used plastic bottles. The products are distributed commercially at Ecotopia and GC Circular Living Shop. The proceeds from this CSR Collection are donated to Operation Smile Thailand.
In addition, GC have developed a labelling scheme and trade mark that verifies the quality of material or product that the Company produced. GC also set up activities to raise awareness on the importance of environmental friendly consumption behaviours. Moreover, GC also hold seminars and lectures for its business partners in the petrochemical sector to develop their capacity in developing environmentally products and services that matches international standards, as well as support them to adjust their business to future demands.
Young Plastic Entrepreneur Program (Young PEP)
GC has organized the Young PEP activity for eight consecutive years for business owners and their successors in the plastic industry with the objective of fostering new knowledge and enhancing their abilities to meet international levels. As part of the activity, a community was created in the LINE application to convey relevant information. The Young PEP activity also enabled collaborative product development and experience sharing through meetings in order to make preparations for conducting business amidst a volatile economy and COVID-19. It also aims to maintain the good relationship between customers and build confidence in GC products and services.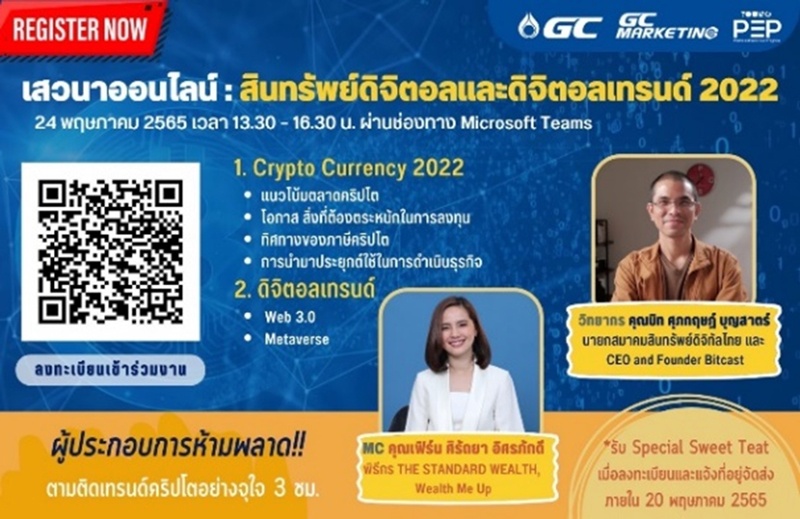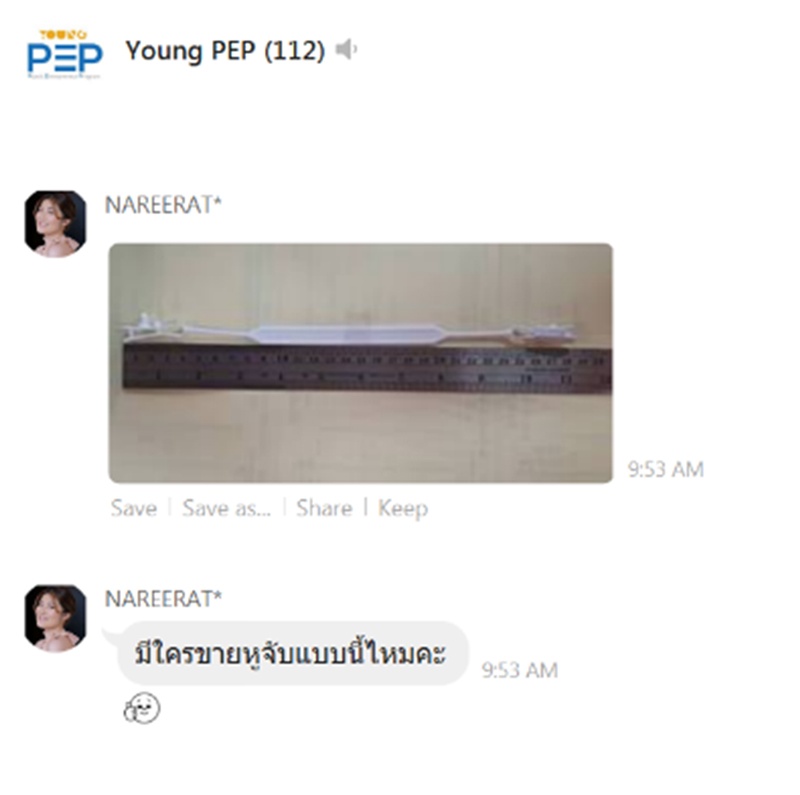 Collaborative Activities with Customers and Business Partners
As a continuation of collaborative product development efforts, GC held activities, such as press conferences, exhibition booths and CSR activities, with customers and business partners as well as communicated and educated the public about GC's leadership in eco-friendly innovations.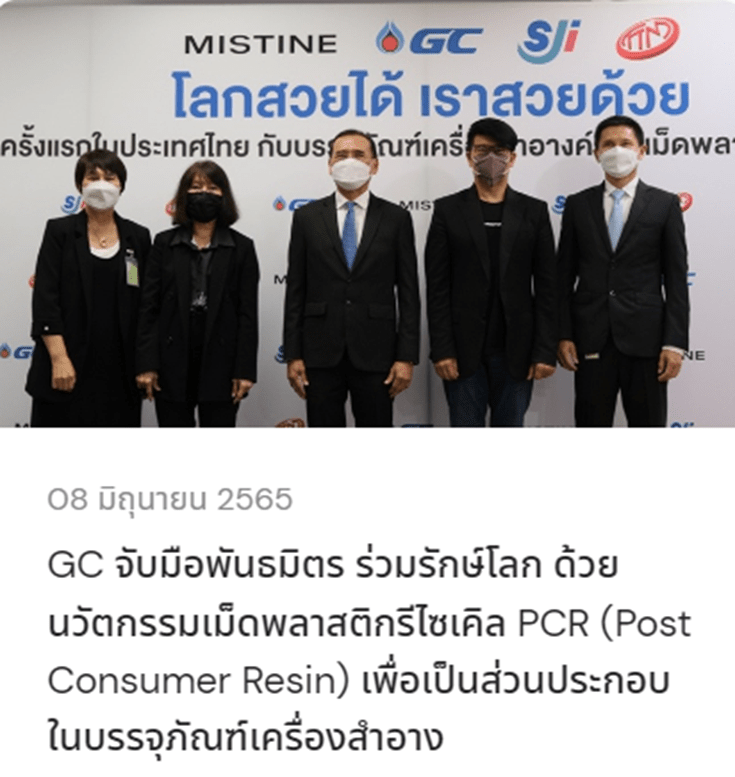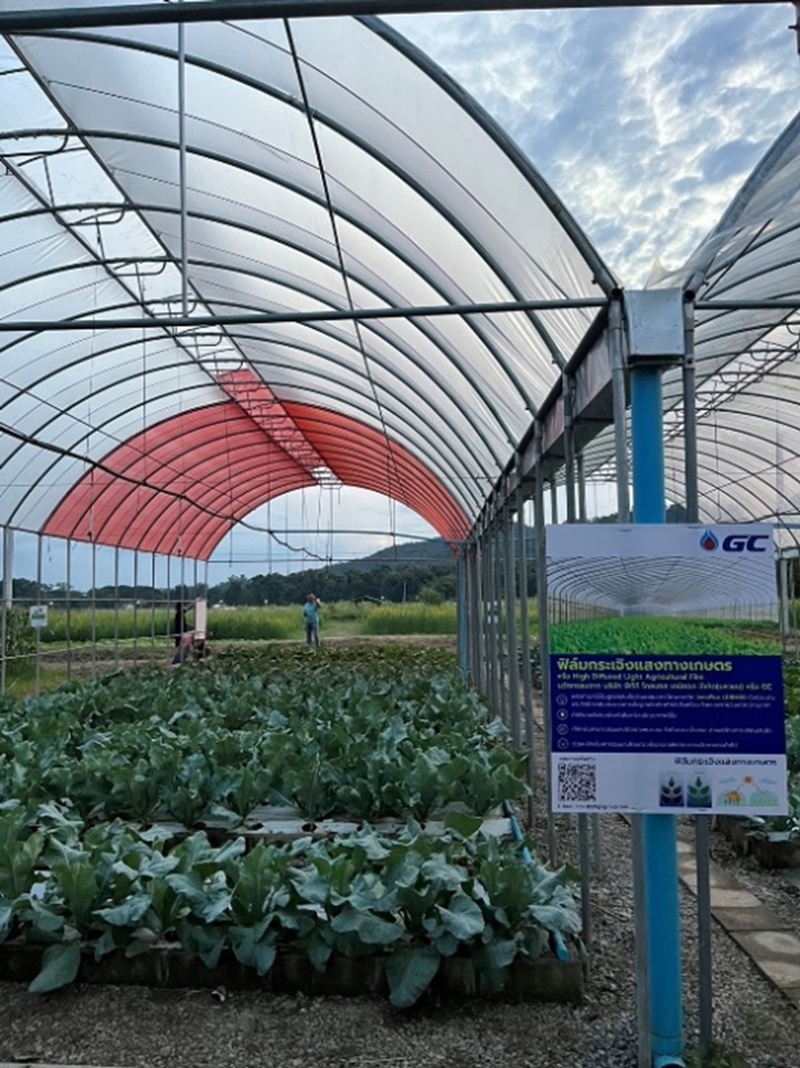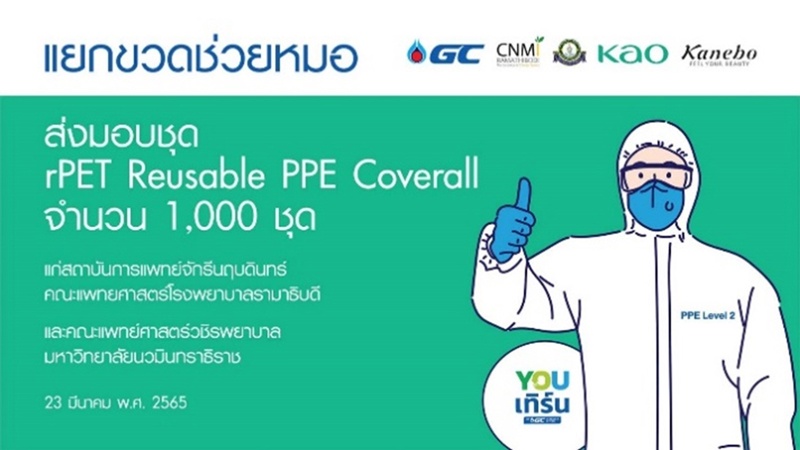 Seminars for Customers, Suppliers and Entrepreneurs
Throughout 2022, GC organized seminars for customers, suppliers and entrepreneurs on a monthly basis and invited experts from various industries to impart new knowledge that can be applied to a variety of businesses. The seminars also allowed participants to receive news about GC's current products.