Global Awards and Recognitions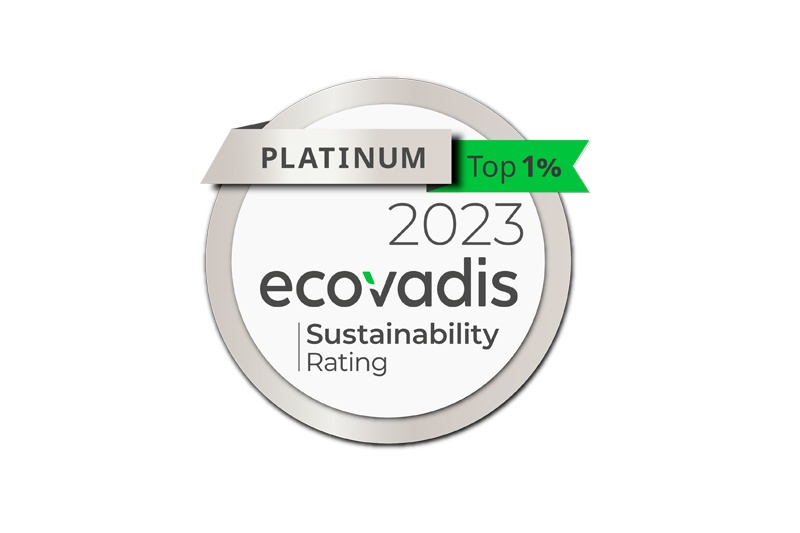 GC has achieved the highest-level Platinum award from Ecovadis
GC has achieved a Platinum Medal from EcoVadis, the world's most trusted provider of business sustainability ratings. GC scored an advance in the Labor & Human Rights, Ethics and Sustainable Procurement Dimensions and Scored an Outstanding in the Environment Dimension, which places the company in the top 1% globally.
The EcoVadis assessment evaluates 21 sustainability criteria across four core themes: Environment, Labor & Human Rights, Ethics and Sustainable Procurement. EcoVadis' business sustainability ratings are based on international sustainability standards such as the Ten Principles of the UN Global Compact, the International Labour Organization (ILO) conventions, the Global Reporting Initiative (GRI) standards and the ISO 26000 standard. The ratings provide an evidenced-based analysis on performance and an actionable roadmap for continuous improvement.
EcoVadis is a sustainability rating provider focused on the sustainable business value chain. Its headquarters are located in Paris, France. Each year, over 100,000 companies participate in evaluations conducted by EcoVadis. Aside from assessing the sustainability performance of each company, EcoVadis is also used as a framework for managing the sustainable value chain of businesses globally. It aids in mitigating business risks and minimizing negative impacts on society and the environment.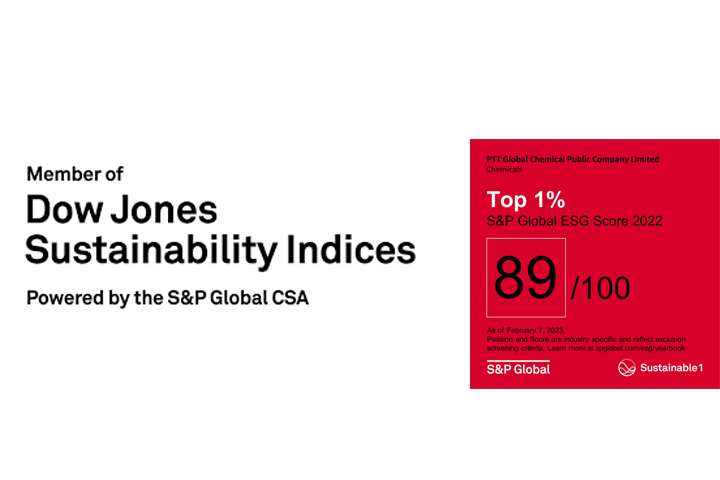 GC ได้รับการประเมินจาก S&P ในระดับ Gold Class สะท้อนการเป็นองค์กรที่มีการดำเนินด้านความยั่งยืนที่โดดเด่น
เมื่อวันที่ 7 กุมภาพันธ์ ที่ผ่านมา 12 องค์กรไทยได้รับการประเมินในระดับ Gold Class จาก S&P Global ซึ่งเป็นองค์กรผู้จัดทำดัชนีที่ผู้ลงทุนทั่วโลกใช้ในการวิเคราะห์และพิจารณาตัดสินใจลงทุน สะท้อนถึงภาคธุรกิจไทยยังคงความสามารถในการแข่งขันในระดับโลก โดย GC เป็นหนึ่งในองค์กรที่ได้รับการจัดอันดับในระดับ Gold Class และได้รับการคัดเลือกให้อยู่ในทำเนียบธุรกิจที่มีความยั่งยืน หรือ "The Sustainability Yearbook 2023" ด้วยคะแนนสูงที่สุดในกลุ่มธุรกิจ Chemical (Top 1% S&P Global ESG Score) นับเป็นการตอกย้ำว่าการดำเนินธุรกิจของ GC มุ่งเน้นการทำงานด้านความยั่งยืนตามแนวคิด ESG เพื่อการดำเนินธุรกิจอย่างยั่งยืน สอดคล้องกับวิสัยทัศน์ของบริษัทฯ ที่มุ่งมั่น "เป็นผู้นำในธุรกิจเคมีภัณฑ์ระดับสากล เพื่อสร้างสรรค์คุณภาพชีวิต"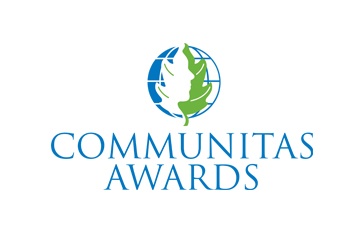 Communitas Awards 2022
รางวัล Communitas Awards 2022 จากประเทศสหรัฐอเมริกา สะท้อนเป็นเลิศด้านการรับผิดชอบต่อสังคม สาขาจริยธรรมและความรับผิดชอบด้านสิ่งแวดล้อมเพื่อความยั่งยืน จากการดำเนินโครงการธนาคารน้ำใต้ดินระบบปิด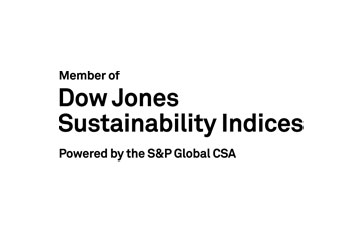 Dow Jones Sustainability Indices
GC, Asia's First Global Chemical Company, was rated number one in the world for sustainability in the Dow Jones Sustainability Indices (DJSI) chemicals industry group (2019-2022) for the fourth consecutive year.
These rankings reflect GC's commitment to applying sustainability in driving its business and balancing three dimensions, the economy, environment, and society (ESG) under its principles of good corporate governance. GC's operations support and are in line with the Sustainable Development Goals (SDGs) of Thailand and the global community.
The Dow Jones Sustainability Indices (DJSI) are a family of best-in-class benchmarks to track the performance of the world's leading listed companies that contribute to economic, environmental, and social criteria based on good governance and the ability to create returns and value to investors and stakeholders in a long-term and sustainable manner.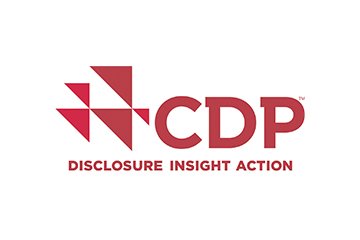 Carbon Disclosure Project
GC became the only Thai-owned conglomerate to achieve the Double A List Leadership Level in the Carbon Disclosure Project (CDP)'s 2022 annual environmental disclosure. GC was awarded the prestigious "A" score for its best-practice initiatives in climate change and water security under the CDP's widely recognized corporate sustainability standards.
The CDP, a non-profit organization, is recognized for its global disclosure system for carbon and climate change data as well as being the world's largest online data source on greenhouse gases.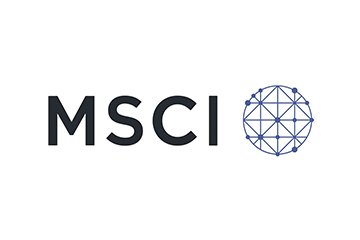 MSCI ESG Rating
GC's ranking was readjusted to A from a BBB (Top 5) level assessment in the Commodity Chemicals sector by MSCI. The assessment provides assurance to investors that a company operates its business based on good environmental, social and governance performance.
The MSCI Index stands for Morgan Stanley Capital International (MSCI) and is used to measure equity market performance as a benchmark for investors.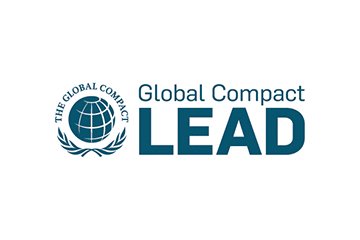 UN Global Compact LEAD
GC has been a member of United Nations Global Compact for the tenth consecutive year.
Since 2016, GC has been ranked at the highest level (LEAD) alongside 41 companies worldwide on account of its commitment to continuing its sustainability strategy and extending its positive results to supply chains to contribute to the Sustainable Development Goals (SDGs).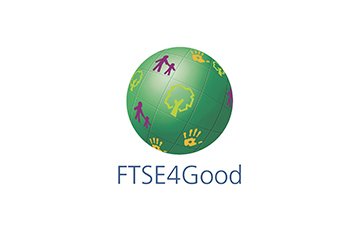 FTSE4Good Index
GC underscored its leadership in sustainability in its business operations by passing the assessment criteria of FTSE, a globally recognized sustainability index, while remaining a constituent member of the FTSE4Good Index Series coming in third place in 2020, in addition to being named to FTSE Russell for the fifth consecutive year (2016-2020). The index is considered an effective tool among investors to recognize a company's responsible approach that supports the environment and society, focuses on sustainability and good governance for environmental, social and governance (ESG) performance, and their decision-making on investments and frameworks that contribute to stronger engagements and social responsibility.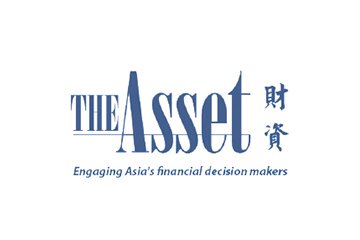 The Asset Awards
GC won two awards at The Asset Awards 2020 event: the Platinum Award for ESG and the Best Investor Relations Team Award, organized by The Asset, a leading financial magazine in the region. These prestigious awards honor businesses for their commitment to environmental, social and governance (ESG) business practices.