Eco-Forest Rayong Wanarom
GC Group, led by GC Estate, joined the sustainable Eco-Forest Rayong Wanarom plantation project to increase carbon sequestration at the Asia Industrial Estate, Ban Chang sub-district, Ban Chang district, Rayong province. A survey indicated that the plantation area, which consists of a 80-rai plot, can store 1,270 tons of carbon dioxide equivalent1.
Expanding a pilot Eco-Forest project
Forests and natural diversity are important elements that help absorb greenhouse gas emissions in the atmosphere, resulting in the improved health and livelihoods of people in the community. Eco-Forest Rayong Wanarom was initiated by PTT Group to operate its business in parallel with creating a low carbon society. In 2013, PTT Public Company Limited committed to expanding the success of the eco-industrial development project at the Asia Industrial Estate on five rai of land which served as a natural barrier (protection strip). Subsequently, the Eco-Forest Rayong Wanarom project was expanded and further developed in Ban Chang district, Rayong province together with a learning center on plants and ecosystems. The project also offers a cool and pleasant atmosphere to the Rayong community2 3.
Reducing greenhouse gases and certified by T-VER standards

In 2015, Eco-Forest Rayong Wanarom registered with the Thailand Greenhouse Gas Management Organization (TGO)'s Thailand Voluntary Emission Reduction Program (T-VER) in the green forest projects category4. The registration signifies that Eco-Forest Rayong Wanarom is a project that helps reduce or store greenhouse gases substantially reducing global warming (carbon credit).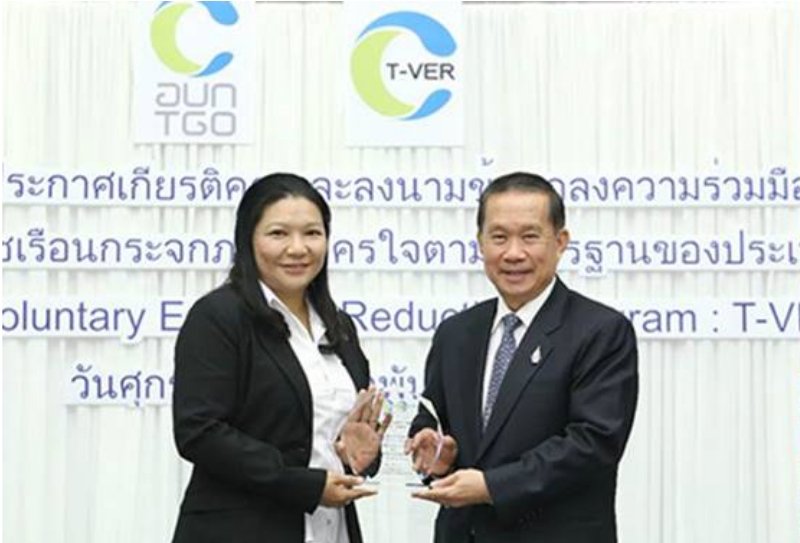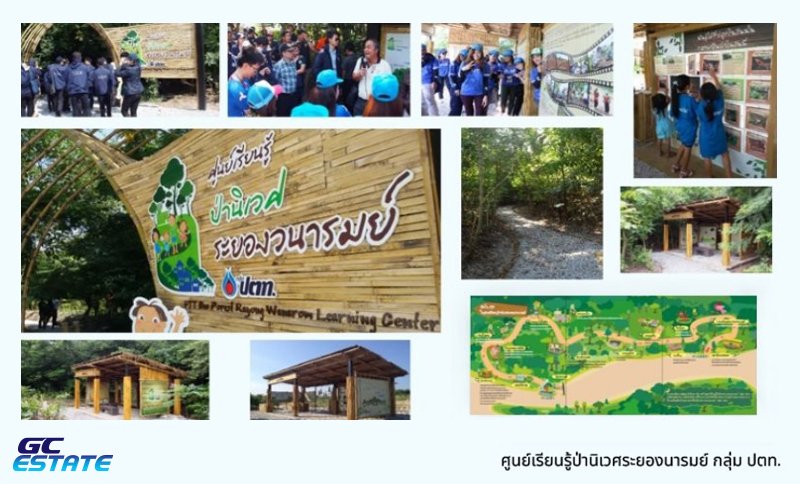 Eco-Forest Rayong Wanarom
Eco-Forest Rayong Wanarom is supervised by GC Group, with GC Estate taking the lead as the driving force keeping the trees in top condition – with none being cut down in the forest area. GC Estate reports on its performance annually to the TGO.
A project driving GC towards its Net Zero target
Eco-Forest Rayong Wanarom is a key project helping to drive GC Group towards reducing its net greenhouse gas emissions to 0% by 2050 (Net Zero 2050 target) in accordance with Decarbonization Pathways which provides a Low Carbon Transition Framework for businesses on carbon compensation using Nature-based Sequestration Solutions. The framework provides an important way for GC Group's sustainable business to grow without overlooking its responsibilities for the environment and society, under the "Chemistry for Better Living" concept.
About Net Zero > Compensation click here