The Wat Khao Sarp School Model
The Wat Khao Sarp School Model
Helping novice Buddhist monks achieve their dreams for over 25 years.
The 'Mongkol Wittaya School' or 'Wat Khao Sarp School' is helping novice Buddhist monks pursue their middle and high school educations. This project provides continued support for students to attend university until they graduate, ensuring they have access to a quality education while developing their Dharma knowledge for a better future in which they can contribute positively to society.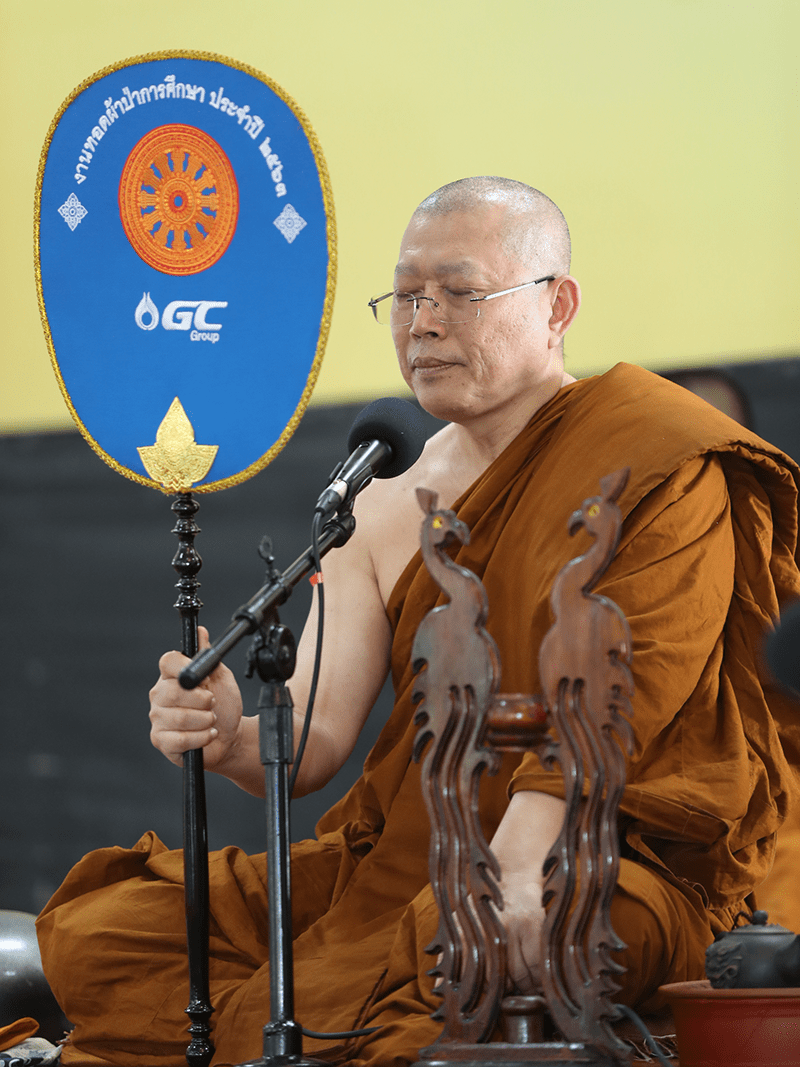 Close your eyes… And think of the days when you were young. Do you remember if you ever had a dream? Many people might dream of achieving higher education, buying a big house, and having the ability to look after their parents.
Hundreds of novice Buddhist monks at Mongkolvittaya School, better known as "Wat Khao Sarp," are studying at the high school level wanting to follow their dreams of becoming knowledgeable in understanding both religious subjects as well as everyday concerns, though many are separated from their parents. They sometimes wait for a clear blue sky to be able to walk down the mountain to reach Rayong city. Some of them became novice monks due to their extreme circumstances such as having a lack of food. They hope to have a quality education that leads to a better life. And ultimately, these young kids will help build the country.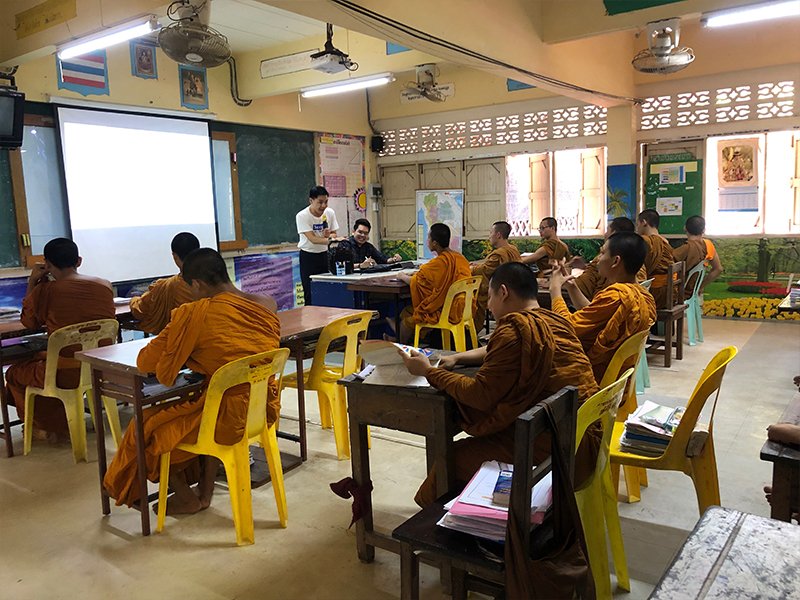 Master Monk Wittaya Jittadharmmo, Abbot of Wat Mongkol Samakki Dhammotai (Wat Khao Sarp), said, "Childhood poverty reflects a hopeless melancholy. It is also associated with a lack of access to food and education along with harsh conditions such as drug abuse, all of which generally come with impoverishment. The aim of helping the young generation to not give up on their dreams early in life jumpstarted the idea to build a school within the temple to provide an education for these underprivileged kids so they can be inspired to pursue their dreams. Mongkolvittaya School is a school of Dhamma Studies which has been offering education to the underprivileged for over 35 years, teaching Matthayom 1-6 (lower to upper secondary education) and sponsoring students entering universities until they graduate with a bachelor's degree."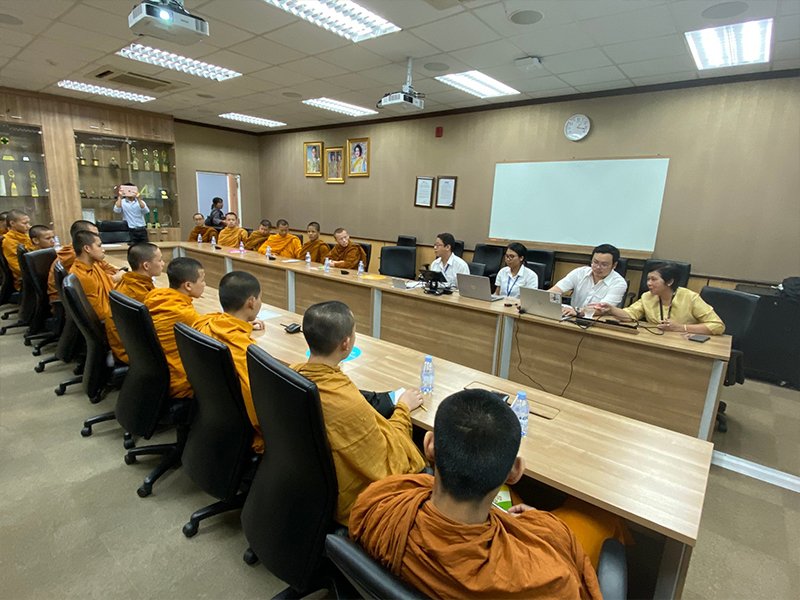 The school was built with a sense of compassion and hope along with an objective of providing wisdom to the disadvantaged, in the belief that "childhood development is the foundation of national development." In recognition of this endeavor, GC has been supporting the Mongkolvittaya School for over 25 years by granting scholarships to over 1,600 underprivileged novice monks, demonstrating the company's commitment to promoting solidarity across generations. Furthermore, GC and companies within PTT Group have conducted annual off-season offerings of educational supplies including donations of educational equipment and materials, budgets to hire foreign teachers, and providing participating tutorial institutes to conduct English enhancement programs for the school. Additionally, the company's employees participate in sharing their knowledge and skills by conducting educational planning and guidance activities that further offer encouragement and inspiration to novice monks.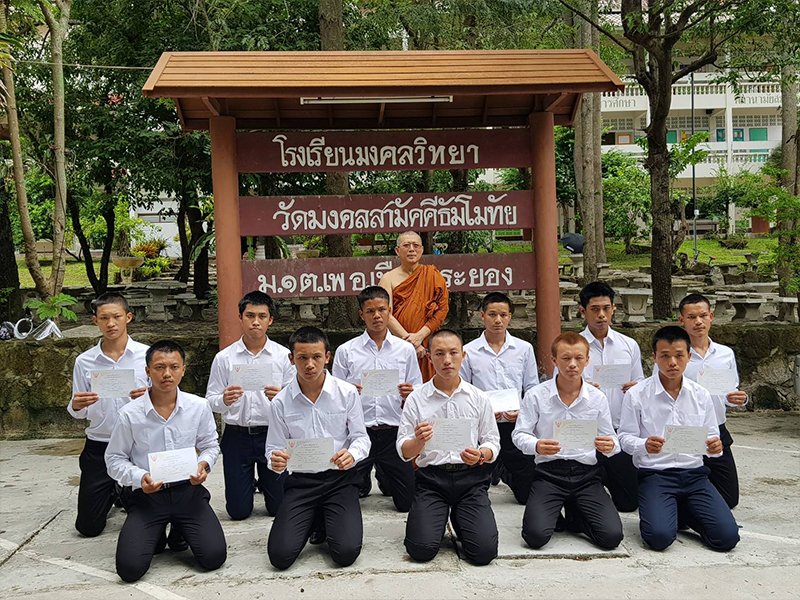 As a result of the determination of novice monks to commit to their studies and dhamma learning along with the dedication of teachers and continued support from different sectors, eleven novice monks graduated from Matthayom 6 in the 2020 academic and were accepted to bachelor's degree programs at public universities. This marks a triumphant success for the School of Dhamma Studies in Rayong province and demonstrates its capacity to develop and maximize educational standards, enhance the knowledge of the young generation, and instill strong ethical values that will serve its students well in the future.