A basic element of GC's sustainable business operations is ensuring resilience amid a fast-changing environment. GC, therefore, implemented its Digital Transformation plan to update its business, technology and personnel to be ready for the digital era while focusing on increasing efficiency, productivity, agility and reducing risks to the business by implementing a 'Triple Transformation.' This consists of a business transformation – collaborating with business units on the adoption of digital technologies to increase digital use cases; technological transformation – to improve readiness of the IT system to be compatible with new technologies in the future, and people transformation – to increase or adjust the upskilling/reskilling of personnel so they are capable of using newer technologies.
The above strategy has three elements: Cybersecurity, Advanced Analytics in Every Function, and a Smart Workplace.
Objectives & Goals
Cybersecurity enhances GC's business capabilities to meet current challenges while protecting and securing the company's data and crucial infrastructure protecting technology, processes and personnel.
Technology and Processes
GC has applied best-in-class cybersecurity solutions/practices by defining a management process for the security and safety of its IT system to meet strict security policies ensuring compliance of ISO/IEC 27001, an international standard on how to manage information security and guidelines issued by the National Institute of Standards and Technology (NIST).
Personnel
GC focuses on human resource development ensuring that employees are aware of cyber threats and have continuous training so they are fully capable of taking the necessary action when needed. For instance, no one will be an unwitting victim after attending our cybersecurity e-learning session while the rate of phishing emails having an impact is better than the average in the energy industry. In addition, GC appointed a working group focused on the development of IT security management (ISMS Operations Team) to take responsibility for cyber security practices throughout the company every month.
Operational Details
1. Preparation of Information Technology (IT) and Related Processes
Improving regulations and applying data security technologies to cover personal data protections.
Improving access to IT technology systems and applications to maximize security.
Conducting security assessments and penetration testing by experts to ensure the security of all operational systems from cyber-attacks and threats.
Improving analytics and threat detection systems to be more accurate and precise
Supporting remote work by improving cyber security using the cloud through 'secure access service edge (SASE)' preventing cyber threats to employees who work remotely.
Conducting drills in handling cyber threats at least once a year to ensure accurate and prompt operations when cyber threats occur while also assessing and monitoring cyber threats via the Security Operations Center (SOC).
Operating an Incident Management System (IMS) which is a real-time, 24/7, monitoring and alarm system in case of unexpected circumstances via a smartphone application.
2. Personnel Preparation
Information Technology Security Policy: Improving the terms and conditions of IT technology security to be more relevant and ready-for-use. Furthermore, employees are required to acknowledge the conditions as the company has included some important lessons in policies in animated form to make it easy to follow and understand.
Cybersecurity e-Learning: This e-learning and teaching material allows employees to understand all forms of cyber threats and risks that may occur so they can immediately handle any incidents.
Cybersecurity Campaign: Aims to build engagement among company employees via communications channels such as emails, posters, or communications from supervisors, all of which increase awareness about the importance of cyber threats.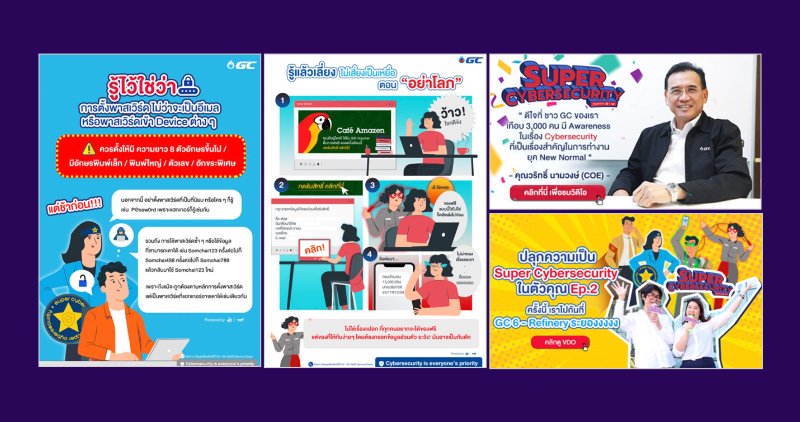 Phishing Test: Simulates possible scenarios and provides solutions so employees can be aware of and handle phishing and cyber threats.
3. Preparation of Operational Technology (OT)

Risk assessments and improvements in the planning of security systems for OT, such as:
Assessing and improving the firewall system so it operates accurately and correctly.
Utilizing the 'Centralized Backup System.'
Improving processes, procedures, and technological applications to update operating systems and malware protections so they work more efficiently.
Improving processes and the applications of technologies to 'secure remote access and file transfers.'
Applying 'asset management and anomaly detection.'
Performance
IT and cyber security operations in 2020 found no cyber threats or concerns over data security.
The performance on the phishing test covering over 7,500 employees found that:
% of employees
passed the test
(an 8.5% increase compared to 2019)
% of employees
reported when experiencing the phishing test
(a 12.56% increase compared to 2019)
Utilizing Advanced Analytics for Every Function
Objectives & Goals
Advanced Analytics in Every Function (AA in Every Function) improves the capacity of employees in advanced analytics so they are compatible with a data driven organization. GC encourages employees to understand the best ways to collect and utilize data using advanced analytics to improve operational effectiveness and mitigate risks.
Operational Details
1. Communications on advanced analytics under the 'Ruay (in Thai language)' concept, an abbreviation for 'collect,' 'analyze,' and 'upgrade' the data utilization of employees within the organization by presenting content focused on an understanding of data analytics along with examples.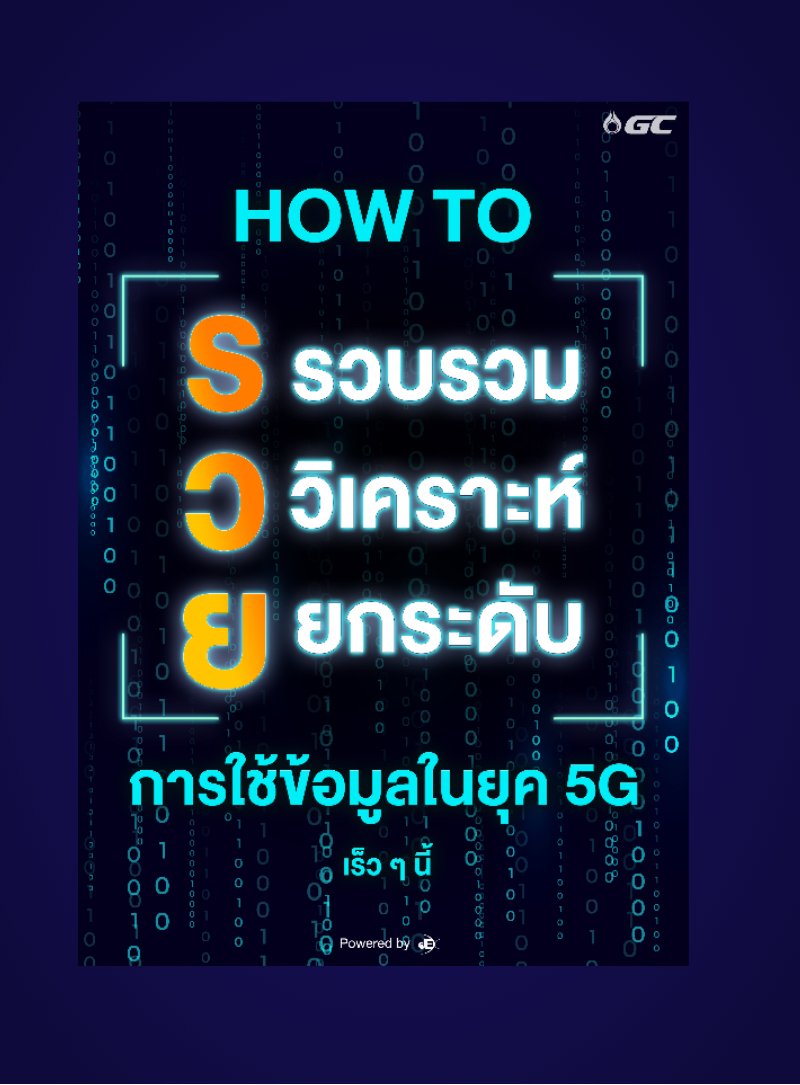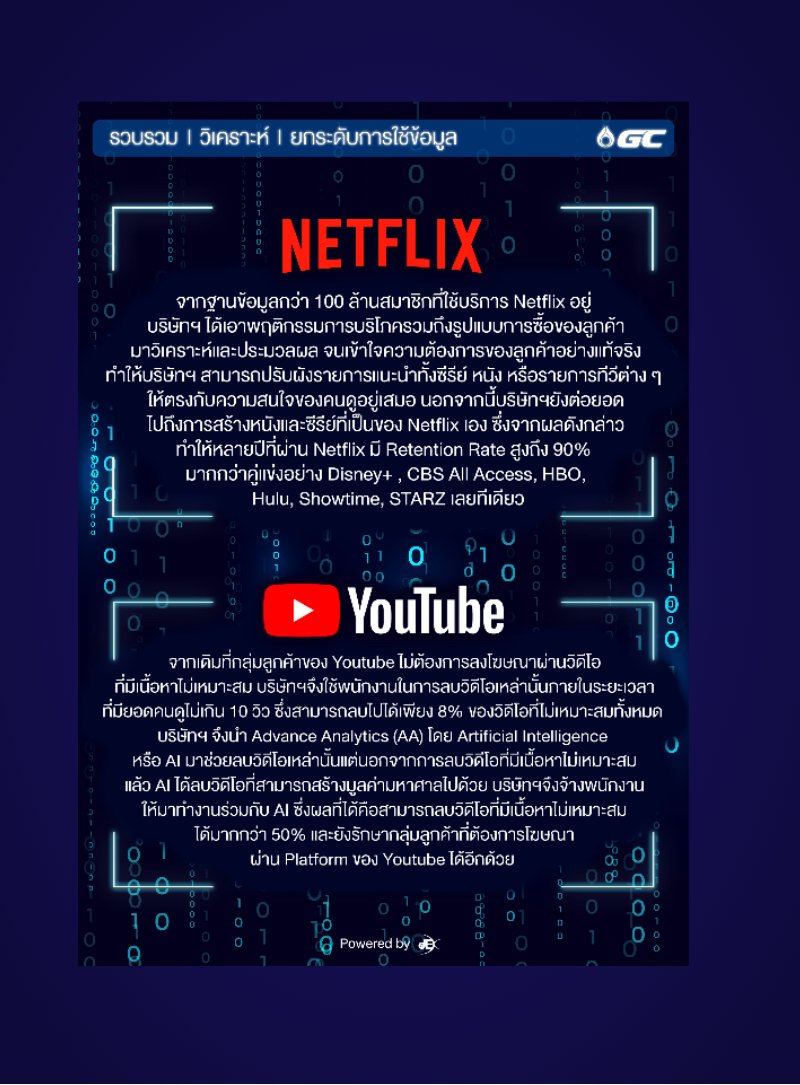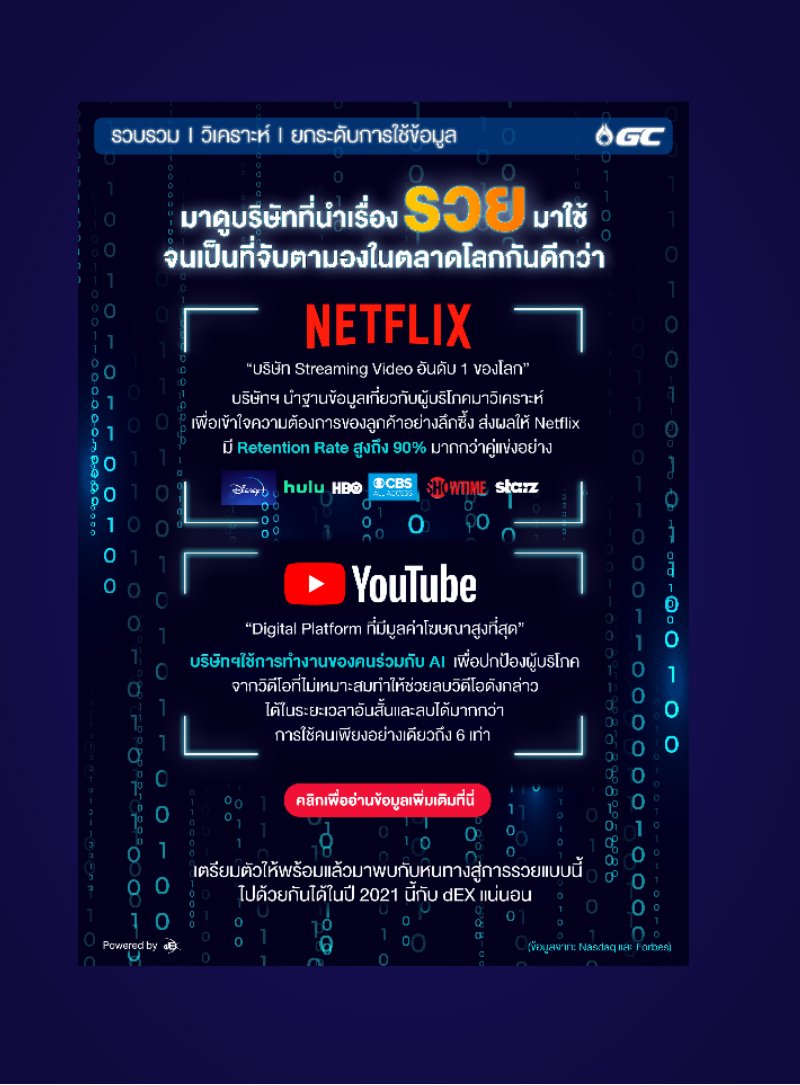 2. The initiation of 'Ruay Café,' an online community that brings together employees interested in data analytics, those interested in learning about data science, and also serves as a channel to share knowledge and experiences in data utilization.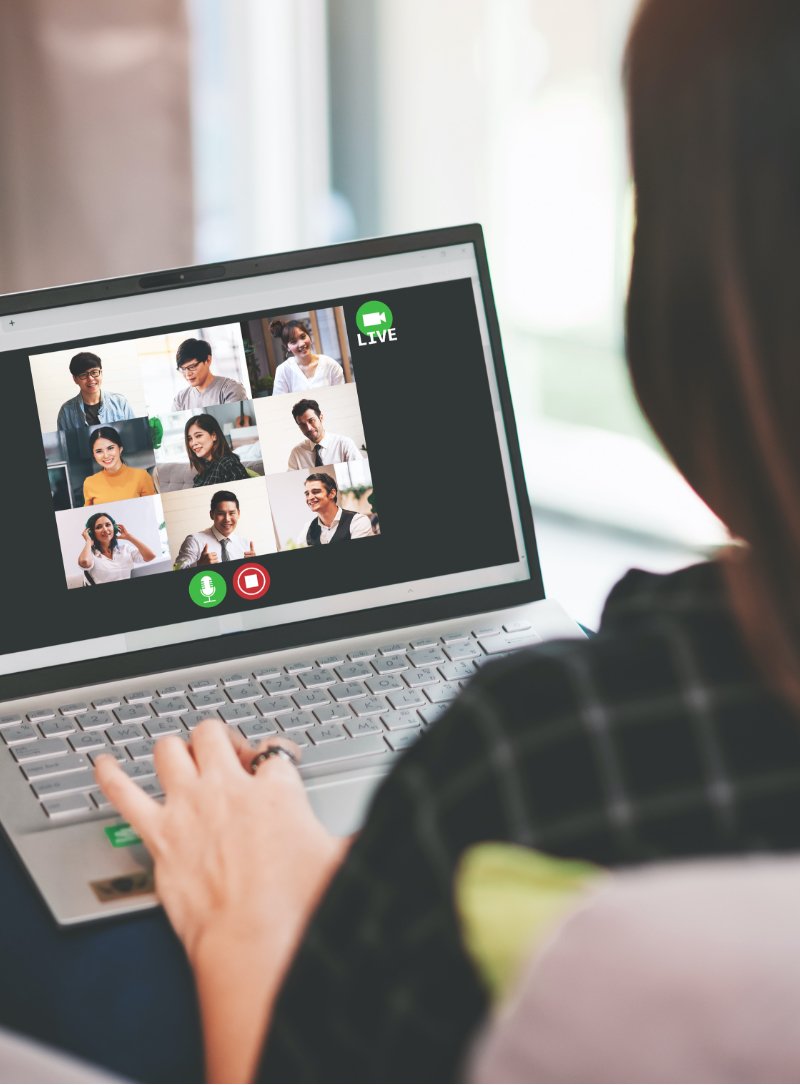 3. A data science course is held for employees to learn how to apply technology in applications for data and data analytics. GC, VISTEC, and True Digital Academy joined together to set up a curriculum that's both relevant and practical for various forms of data usage by employees in different business units.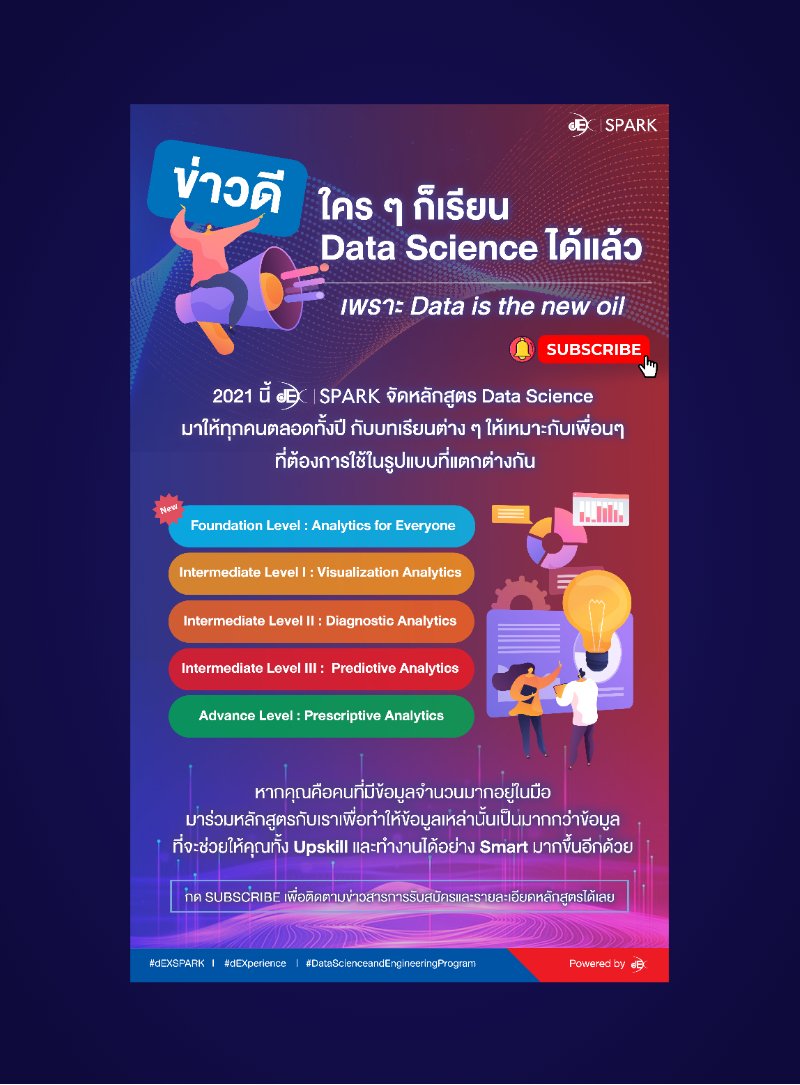 Performance
2019-
2020
There were 75 and 29 GC Group employees enrolled in the Data Science & Engineering Program Levels 1 and Level 2, respectively. All participants were required to apply data analytics in their operations through 'Digital Use Case' projects. In this two-year period, there were 45 projects worth over 300 million baht whereas all projects involved the four following operations in data analytics:
Optimization is carried out under any condition using complex equations to improve machinery functions to maximize effectiveness.
Predictive Maintenance predicts machine breakdowns using past data and data derived from machine monitoring processes to come up with maintenance planning.
Price Forecasting predicts the cost of materials using past data.
Sentiment Analysis analyzes messages through contextual mining of text to understand both problems and needs.
2021
GC anticipates that employees throughout the organization will gain a better understanding of advanced analytics and participate in related activities applying their knowledge in their operations and further initiating projects that add value and reduce costs in the organization.
Promoting a Smart Workplace
Objectives & Goals
A "smart workplace" represents a new chapter for GC as we want to maximize our work environment in terms of productivity using advanced designs and workspace optimization. Therefore, smart workplaces will include advanced technologies and automation to facilitate employees. As of January 2021, a proof of concept was tested with 20 employees at the Energy Complex building. The test involved two systems including 'facial recognition' used when entering the building, substituting punch cards thereby reducing direct contact, and 'seat reservations' via an application to facilitate employees required to work in the building promoting workspace optimization in the building. In the future, GC plans to utilize additional technologies to facilitate employees' operations that will further increase the functionality and performance of a smart workplace.
Performance
GC believes its smart workplace will improve the way space is managed in its offices resulting in reduced rental expenses and increased operational efficiency.