19 March 2018
From Koh Samet to Phuket, the "Upcycling the Oceans, Thailand" project is tackling the growing problem of plastic waste and working to preserve the natural beauty of the seas around Thailand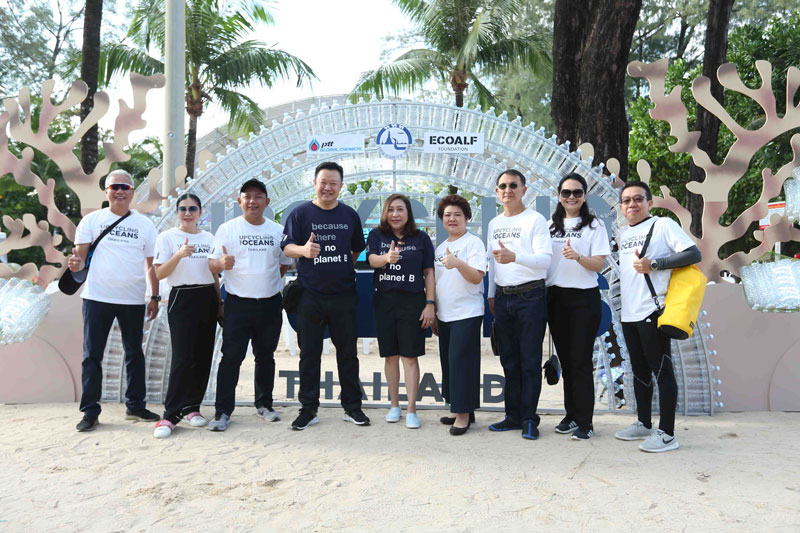 From Koh Samet to Phuket, the "Upcycling the Oceans, Thailand" project is tackling the growing problem of plastic waste and working to preserve the natural beauty of the seas around Thailand
The mission of addressing the problem of plastic waste and preserving the natural beauty of the seas around Thailand is part of PTT Global Chemical Public Company Limited (PTTGC)'s unwavering commitment to sustainability. To help demonstrate this commitment, PTTGC, in partnership with the Tourism Authority of Thailand (TAT) and Spain's Ecoalf Foundation, initiated the "Upcycling the Oceans, Thailand" project, which continues to expand following the project's successful results on Koh Samet in 2017.
The Upcycling the Oceans, Thailand project was launched two years ago. It recently expanded to Phuket, an island also known as "The Pearl of the Andaman." Mr. Weerasak Kowsurat, Minister of Tourism and Sports, graciously presided over the opening ceremony for the project in Phuket, which included scuba divers collecting plastic waste from the Andaman Sea. Popular actors "Pu" Praya Suandokmai Lundberg, Alex Rendell, and "Kwan" Usamanee Vaithayanon joined with over 1,000 volunteers to dive and collect plastic waste from underwater as well as along the beaches lining Phuket's coast.
Upcycling the Oceans, Thailand in Phuket was a resounding success. The volunteers collected more than 672.1 kilograms of waste from beaches including Had Nai Yang (294.4 kilograms), Had Nai Harn (315.8 kilograms), and Had Patong (61.9 kilograms), with more than 180.5 kilograms of plastic waste retrieved from underwater.
PTTGC has adopted the principles of the Circular Economy to reduce large quantities of waste through integrated waste management. Using advanced technologies and innovations, the company developed a first-rate waste transformation system to create value-added products while maximizing resource efficiency.
Upcycling the Oceans, Thailand in Phuket builds on last year's successful underwater plastic waste collection activity on Koh Samet in Rayong province, which was implemented by PTTGC and its partners, including public and private agencies, along with local residents. The Rayong activity reached its goal of collecting more than 10 tons of plastic waste from the sea and transforming it into the project's first-ever fabrics used for making fashionable products.
Thailand is Asia's first country to introduce the Upcycling the Oceans project. It aims to tackle the significant amount of plastic waste found in the seas around Thailand, as the country is one of the five nations in the world that are the leading contributors to this problem. The project also supports the Thai government's waste management and disposal strategy, which is part of the Twelfth National Economic and Social Development Plan. This plan emphasizes conserving and rehabilitating natural resources and maximizing management efficiency, while supporting eco-friendly and sustainable growth to improve the quality of life for all Thais.
The Upcycling the Oceans, Thailand project will continue with its mission to preserve the natural beauty of Thailand's seas and coastlines. It will also be a driving force that encourages people to recognize the importance of responsible tourism. PTTGC will keep the public updated about the progress of this great project.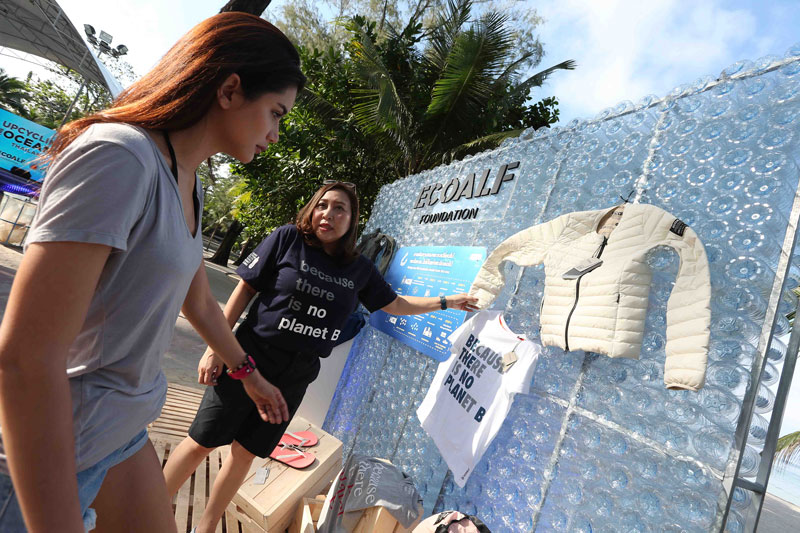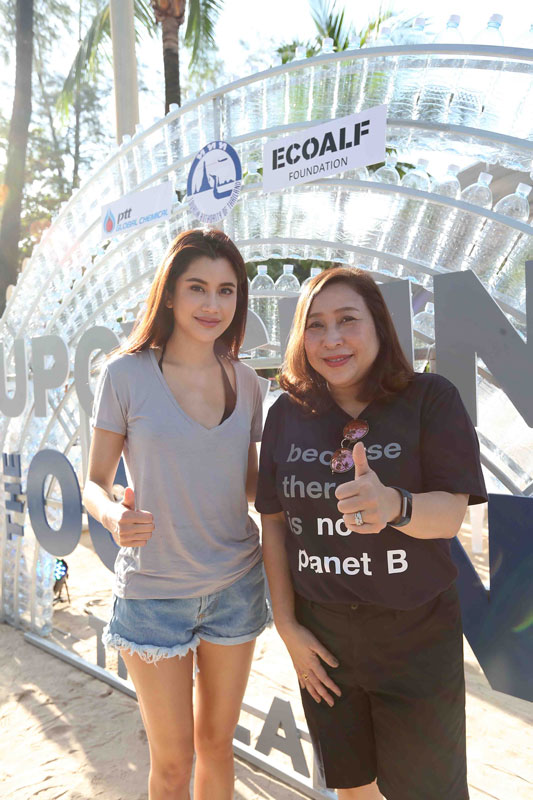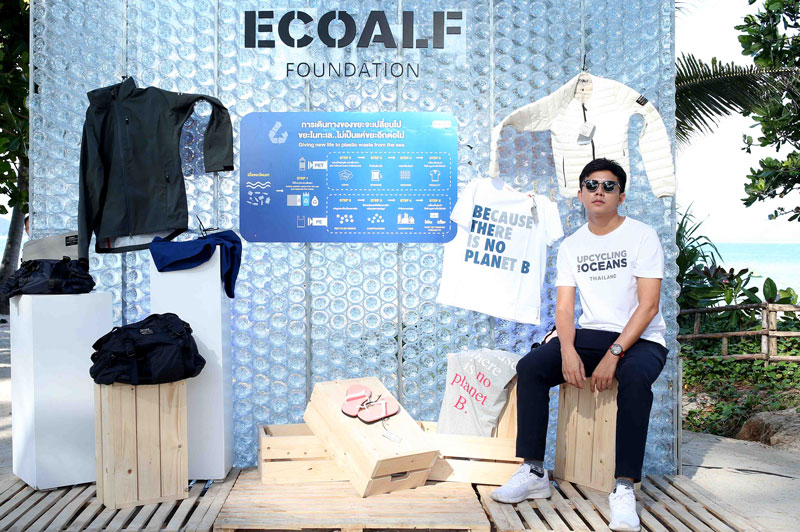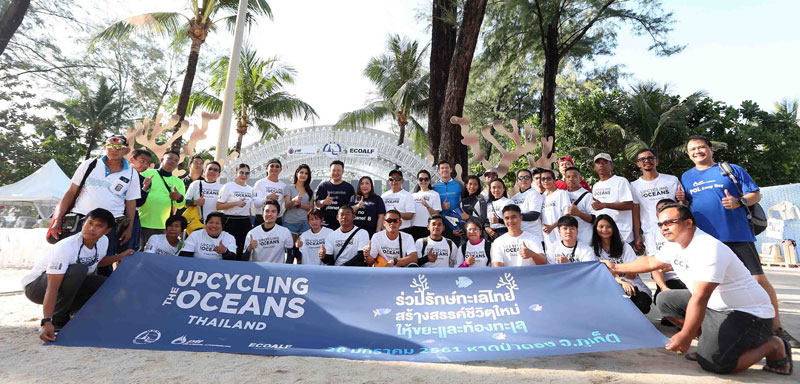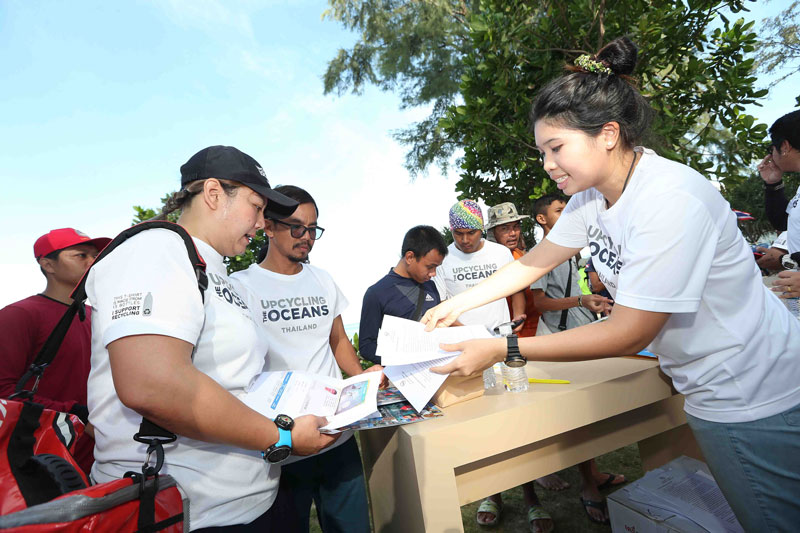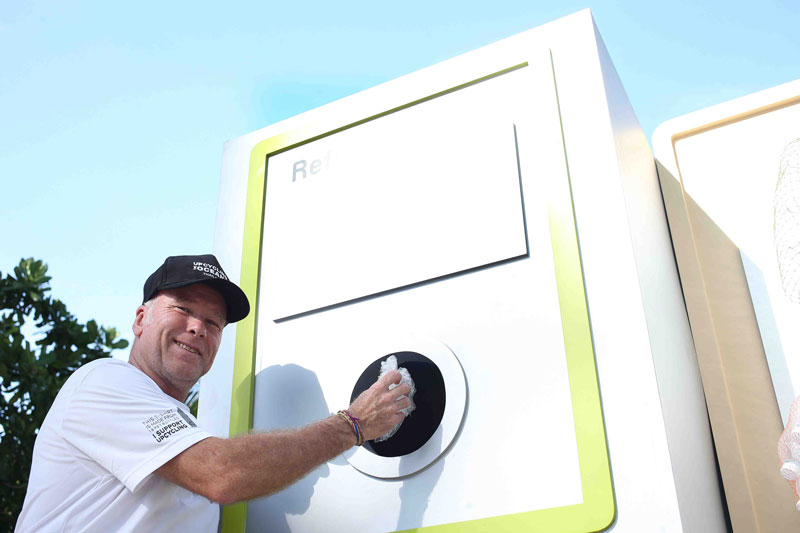 #CircularEconomy #Upcycling