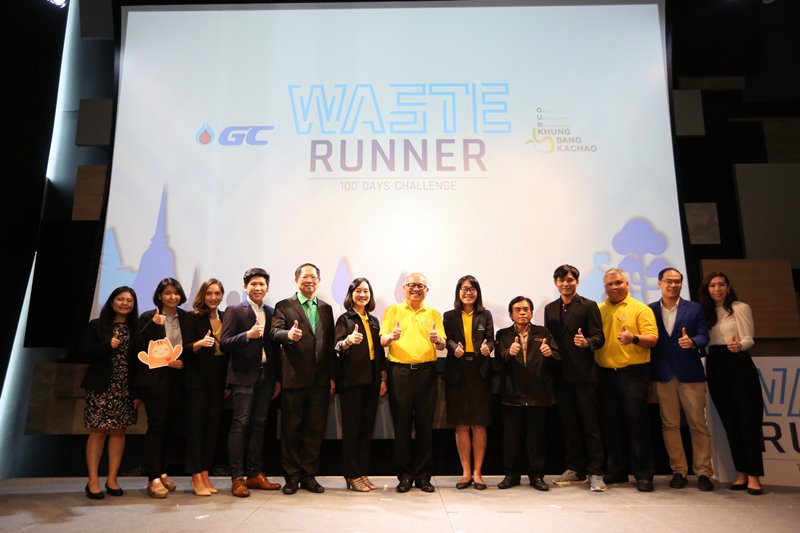 As an organization that is working to responsibly develop the chemical industry while focusing on creating awareness about the need for sustainable waste management in Thailand, PTT Global Chemical Public Co., Ltd., or GC, understands the concerns about waste in Thailand. In response, GC collaborated with 34 leading Thai organizations to establish the OUR Khung BangKachao project in 2018 to support community development and the green economy. In addition, GC is working with Wat Chak Daeng and the Khung Bangkachao community in Samut Prakan to transform PET plastic bottles collected by monks and members of the community into upcycled saffron robes. They also established a waste management education center in the OUR Khung BangKachao area.
Today, GC and OUR Khung BangKachao are organizing a waste management competition in Thailand that will be piloted in the Khung Bangkachao community. The competition is open to anyone interested in tackling the waste issue by brainstorming their ideas while developing their skills through the "Waste Runner 100 Day Challenge" in the hopes of creating a pilot waste management business.
Five reasons why university students, employees, start-ups, and waste management experts should apply for the Waste Runner 100 Day Challenge:
100 days to brainstorm together creating new waste management models to tackle Thailand's waste challenges.
100 days to be mentored and develop design thinking skills.
100 days for contestants to turn their concerns about waste in Thailand into something positive and concrete.
100 days to implement their ideas in the Khung Bangkachao area.
100 days to produce three finalists in the competition who will present their ideas at the global Circular Living Symposium – Upcycling Our Planet.
To join or to find out more information about the Waste Runner 100 Day Challenge project, please visit the following channels:
#WasteRunner100DaysChallenge
#OURKhungBangKachao
#CircularEconomy
##CircularLiving
#UpcyclingOurPlanet
#Upcycle
#GCChemistryForBetterLiving