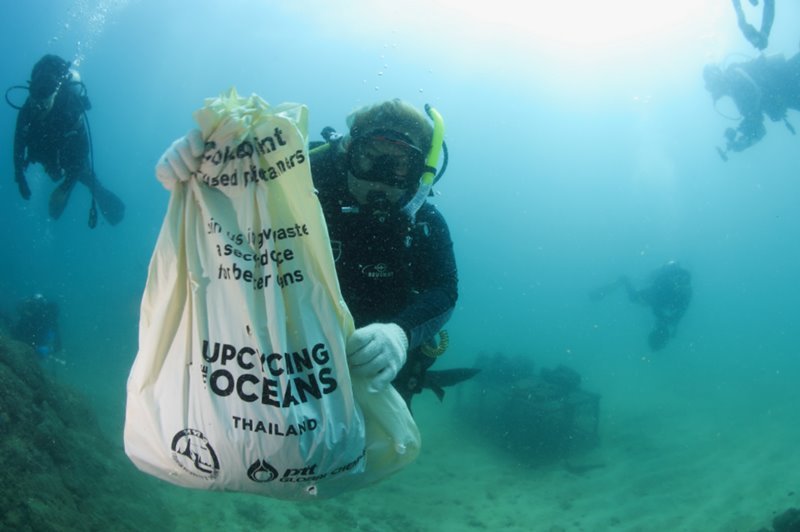 The United Nations Environment Program (UNEP) has made April 22nd annual Earth Day, which emphasizes that caring for the world is every person's and every sector's responsibility. The economic, social and industrial sectors all work together to implement projects and activities to protect and nurture nature and the environment for the future generations.
GC works with many partners to adapt Circular Economy into practical use
As a leader in chemical Innovations to create an eco-friendly way of life and support the well-being of all Thais, PTT Global Chemical Public Co., Ltd. or GC understands the need to use the planet's limited natural resources in a smarter and more environmentally-conscious manner. This reduces the impact on natural resources in line with the principles of Circular Economy. It also reinforces GC's commitment to caring for nature by working with partners through various projects and GC's innovations.
Educational sector: GC was part of Chulalongkorn University's program to introduce environmentally-friendly coated drinking cups made from 100% biodegradable BioPBS as part of the Chula Zero Waste campaign. As a result, during the eight months from July 2018 to February 2019, the university reduced the amount of plastic waste and single-use plastic cups by 12.9 tons. At the university's composting factory, the bio-cups were transformed into compost to improve the quality of the land around the campus and were also used for plant nursery bags.
In addition, GC supports Silpakorn University's production and use of environmentally-friendly cups and drinking straws made from BioPBS, again in line with the principles of the Circular Economy. This cooperation will help university students understand how to use plastics in their daily lives appropriately and effectively as part of a Circular Living lifestyle.
GC works with Mahidol University on the ThinkCycle Bank project, which is creating awareness about an appropriate and systematic approach to waste management for Thai youths in the Rayong area.
Government sector: To help conserve nature, in March 2019, GC supported the Department of National Parks, Wildlife, and Plant Conservation's efforts by providing 5,000 reusable tote bags made from PET bottles for tourists visiting national parks throughout Thailand. The tourists were encouraged to use the upcycled tote bags instead of plastic carrier bags. Each tote bag was made from four PET bottles that were collected from Rayong's Koh Samed and Baan Pae areas as part of the Upcycling the Oceans, Thailand (UTO) project, which started in 2017 and still continues.
Business sector: In 2018, GC and Siam Piwat Co., Ltd. launched the Circular Living Campaign 2018, displaying a ten-meter-tall Christmas tree made from 2,500 used CD cases. They also organized the Circular Living Market where people could buy products upcycled from plastic bottles collected as part of the Upcycling the Oceans Thailand project. This initiative raised public awareness about how to use plastic in a more effective and environmentally-friendly way.
In another initiative, GC worked with property developer Magnolia Quality Development Co., Ltd. (MQDC) to create upcycled building materials made from plastic waste for use in MQDC's construction projects. Conducted in partnership with Kasetsart University, Rajamangala University of Technology Thanyaburi, and the Research & Innovation for Sustainability Center (RISC), this initiative inspired consumers to change their behaviors, especially for single-use plastic, and be more conscious about conserving the environment.
Religious sector: GC collaborated with Wat Chak Daeng and the Khung Bangkachao community in Samut Prakan to transform PET plastic bottles collected by monks and community members into upcycled saffron monks' robes. They also established a waste management education center in Khung Bangkachao to help nurture and develop the community. This type of cooperation reflects the sustainable integration of the temple, community, and business sector as they take action together to address the needs of the local environment.
GC's cooperation with various sectors not only emphasizes the company's commitment to implementing the principles of the Circular Economy, but also aims to broaden these principles to create awareness about the need to take care of nature. This means everyone can be part of a more sustainable world by using natural resources through a Circular Living lifestyle that focuses on the 5R principles – refuse, reduce, reuse, repurpose, and recycle, while developing a good understanding of effective waste management.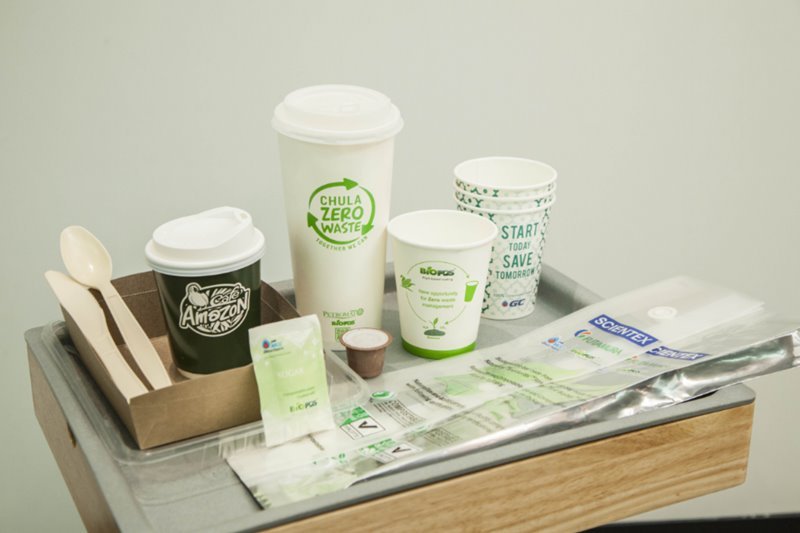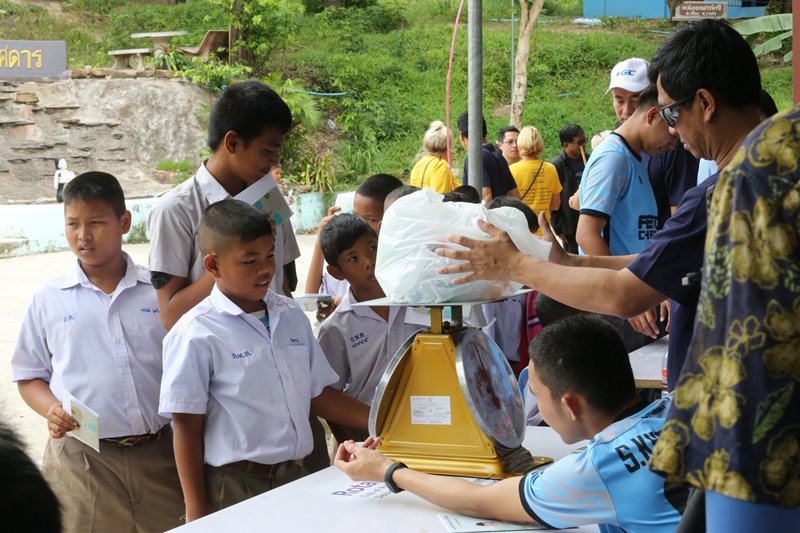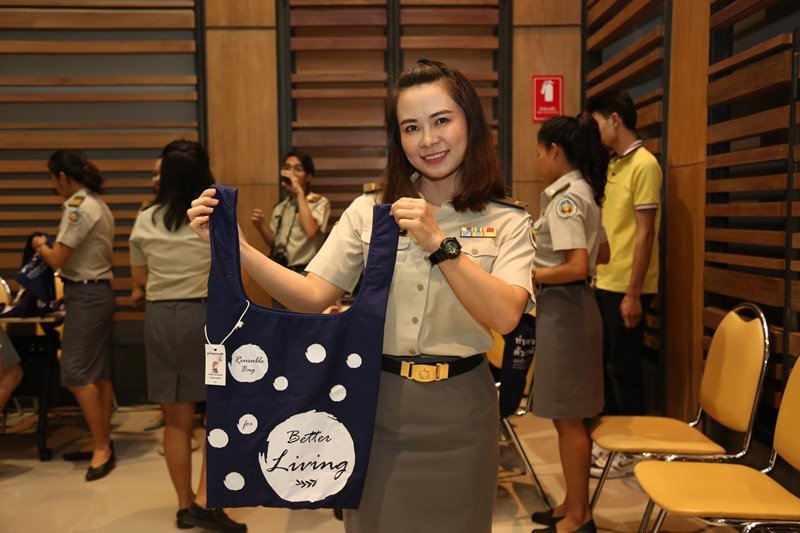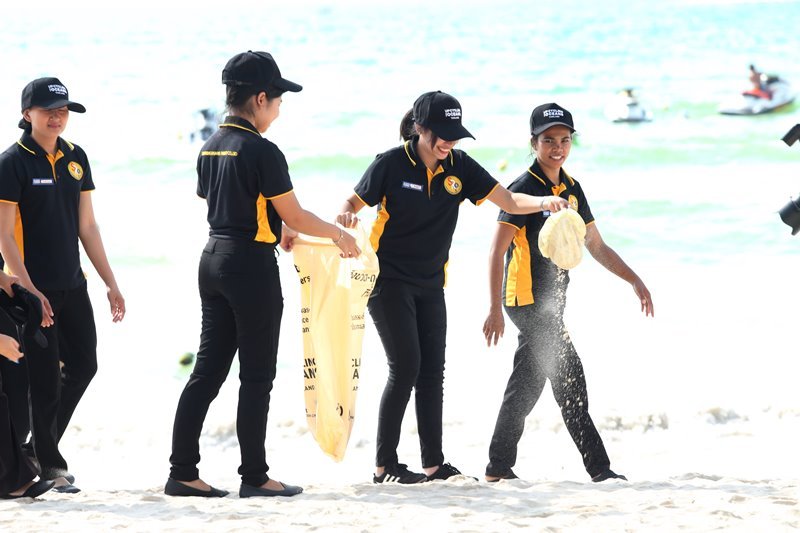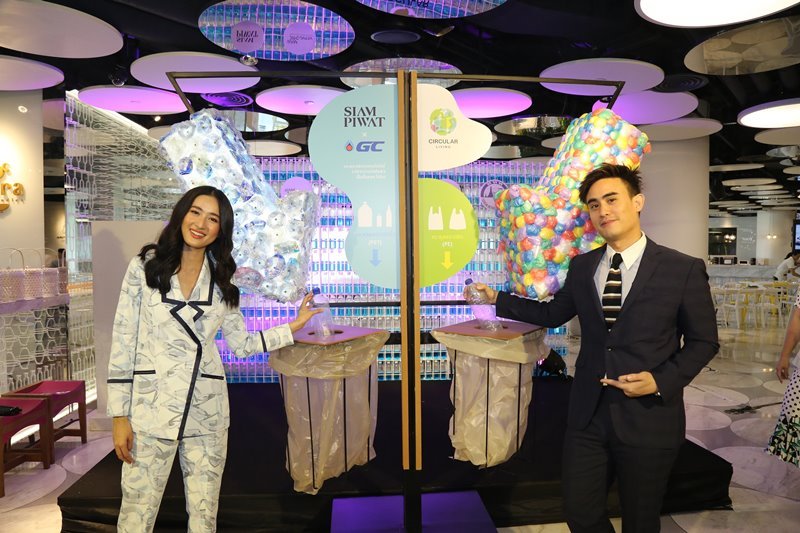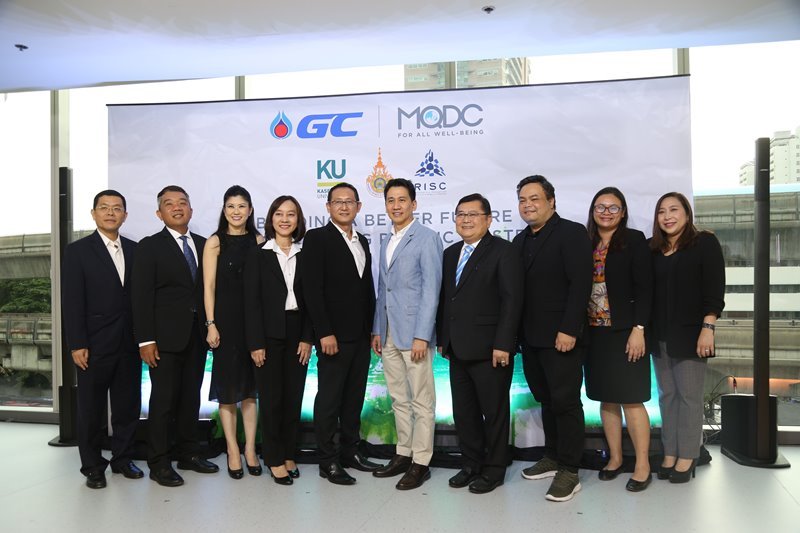 #Earth Day
#Circular Economy
#Circular Living
#Lifestyle that Changes the World
#WearYourOwnWaste
#5Rs
#Think Cycle Bank
#UpcyclingOurPlanet
#OUR Khung Bangkachao
#Upcycling
#Upcycle