These days, many people link creative design to a sustainable future. Several iconic designs have been created that support social and environmental sustainability. Bangkok Design Week 2018 was recently organized by the Thailand Creative & Design Center (TCDC) under the theme "The New-ist Vibes," which refers to "Moving Forward." The theme inspired creators and designers to share contemplative and innovative visions through numerous exhibits that reflected Bangkok's future in three dimensions: City & Living, Wellbeing & Gastronomy, and Creative Businesses. An event highlight was the eye-catching "Waste Side Story by PTTGC" pavilion, located in the Central Post Office Building in Bang Rak, Bangkok.
The Waste Side Story by PTTGC pavilion was an architectural effort by PTT Global Chemical Public Company Limited (PTTGC) in partnership with the renowned researchers and designers from the Cloud-Floor Studio. Together, they created a conceptual and visually-appealing pavilion that is easily dismantled and moveable, made from construction materials that use recycled plastics as a core component.
The pavilion's theme focused on recycling plastic to make the raw material for the pavilion's walls. A filling process was used to make six types of plastic molds to form parts that were later assembled into a five-foot tall, 180 square-meter pavilion. The 4,388 molded parts were designed for easy assembly and dismantling. They can be reused to make a new pavilion in any desired size or shape, as well as other objects such as chairs. The nylon net that was also part of the pavilion can be reused as raw material to make bags.
In addition to its attractive design, the Waste Side Story by PTTGC pavilion had numerous exhibits highlighting creative designs based on recycling and transforming plastic waste as a sustainable practice. The exhibits featured attractive fashion, lifestyle, and home décor items, all based on reducing the amount of plastic waste while adding value and raising people's awareness of plastic waste management.
Some of the featured items were:
The "Saw Breaker Guitar," an electric guitar made of plastic instead of wood. It aims to build awareness about reducing raw materials while using lighter materials in the manufacturing process. The guitar was a partnership between the FiF Design Studio, Bhubet Wittayasuk, Fab Café, and Jinatune Guitar.
The "Biodegradable Benjarong Cup" made of a compostable material that looks like Thai porcelain and comes in five colors. It provides an alternative by using film made from bioplastic-based materials that are 100% biodegradable within 180 days. The cup was developed in a collaborative process between PTTGC and Prompt Design.
"Double Recycle" is a beautiful chandelier measuring 1.2 x 1.2 x 1.8 meters, made from metal waste and recycled plastics. The chandelier is simple to assemble for easy transport and installation. This successful design was created in collaboration with the skilled team of polymer process experts at Sonite Innovative Surfaces and the renowned chandelier designers at PIN Metal Art.
The Waste Side Story by PTTGC pavilion also featured the debut of a casual clothing collection made from the first fabrics upcycled from plastic waste collected from the seas around Thailand as part of the "Upcycling the Oceans, Thailand" project. Plastic waste, particularly PET bottles, is being recycled into value-added and fashionable clothing items that reflect the principles of the Circular Economy. The groundbreaking Upcycling the Oceans, Thailand project is a partnership between PTTGC, the Tourism Authority of Thailand (TAT), and Spain's Ecoalf Foundation.
The main goals for the creations on display at the Waste Side Story by PTTGC pavilion were to encourage imaginative thinking and show how innovative design relates to sustainable and creative business opportunities. Promoting improved learning and a better understanding of how to maximize resource efficiency will lead to tremendous added value and long-term benefits for society.
#Upcycling #UpcyclingtheOceansThailand #CircularEconomy #Recycle #Innovation #CustomerSolutionCenter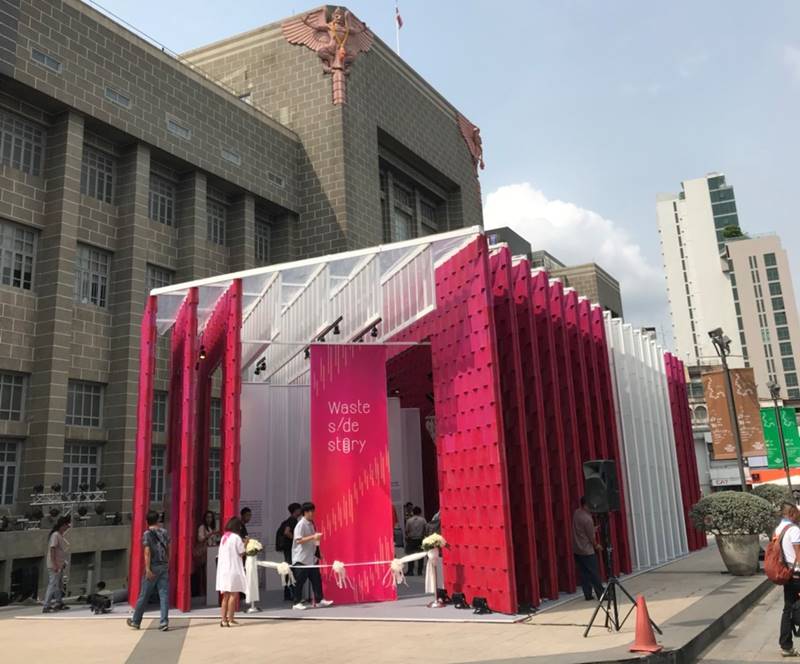 Brand: Cloud-Floor Studio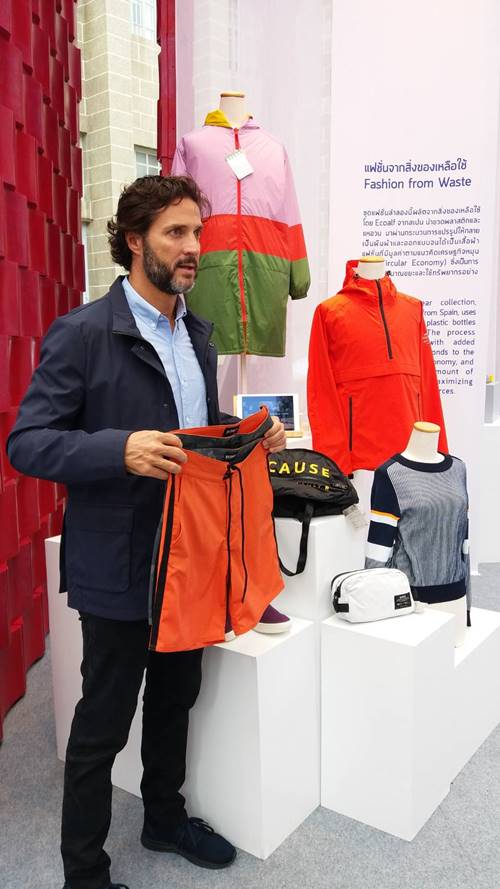 Brand: Ecoalf – First Thailand Collection from recycled fabric of Upcycling the Oceans, Thailand Project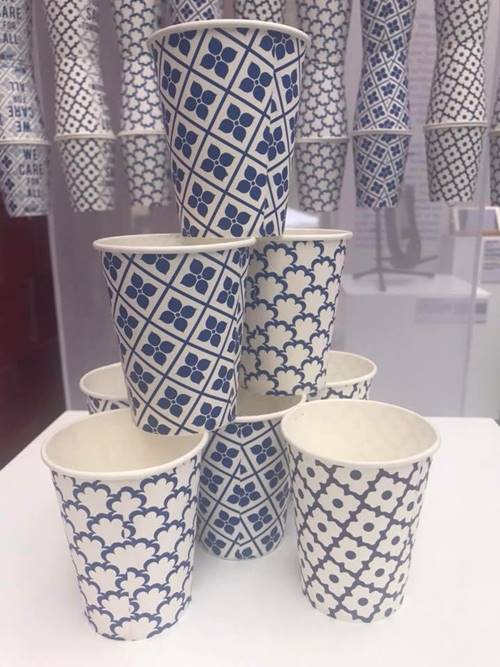 Brand: Prompt Design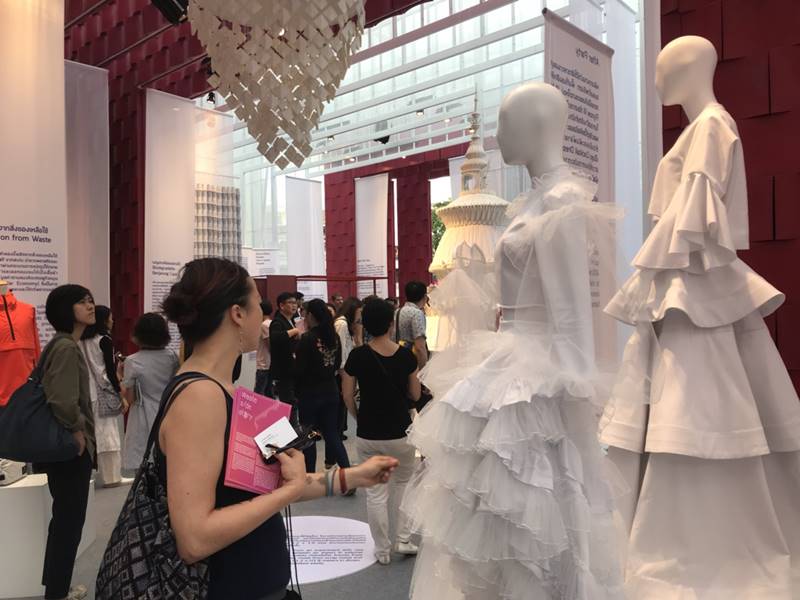 Brand: TandT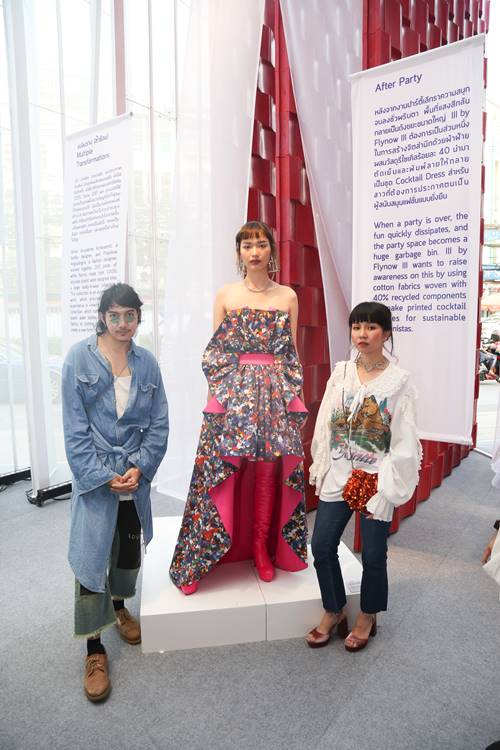 Brand: III by FLY NOW III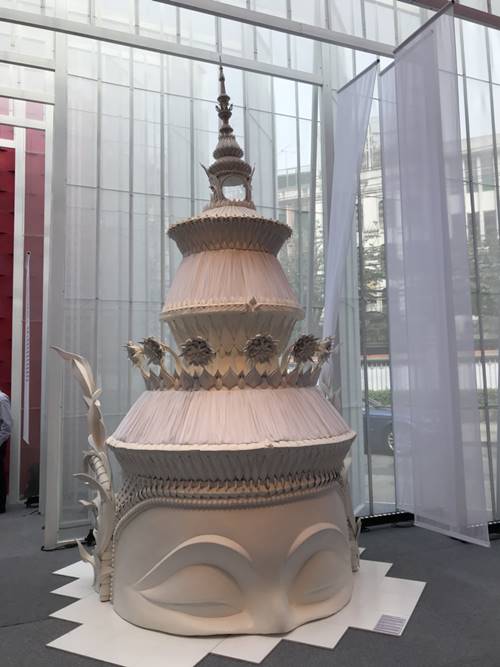 Brand: HOOK's by Prapakas and Ausara Surface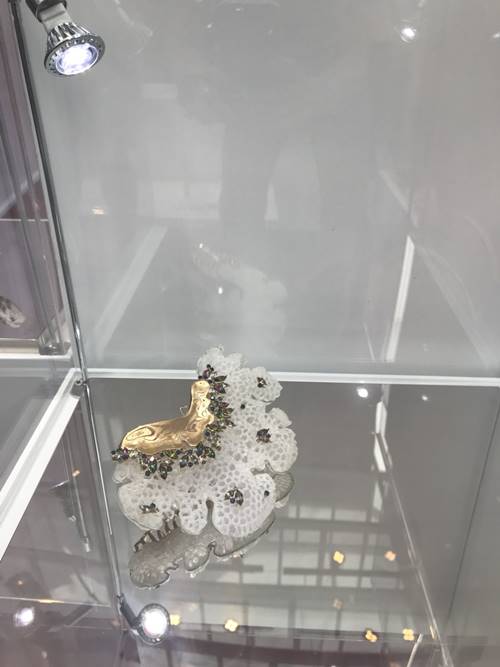 Brand: Apawan Studio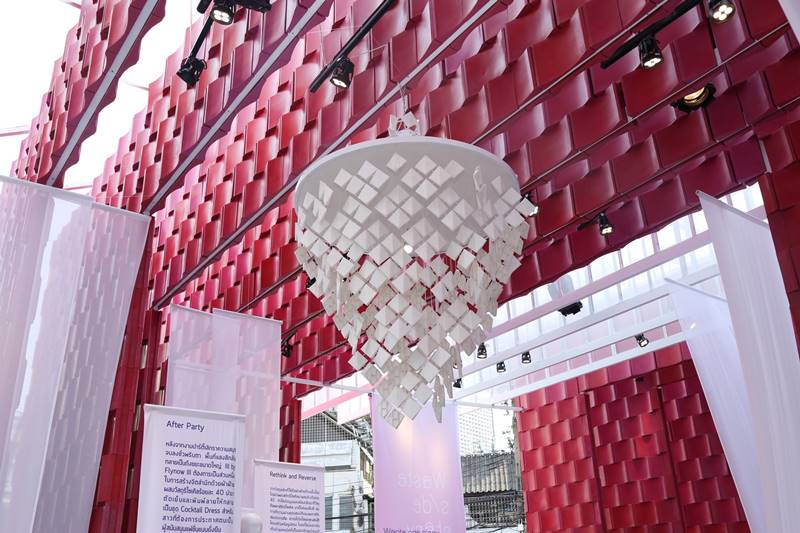 Brand: PiN Metal Art and Sonite Innovative Surfaces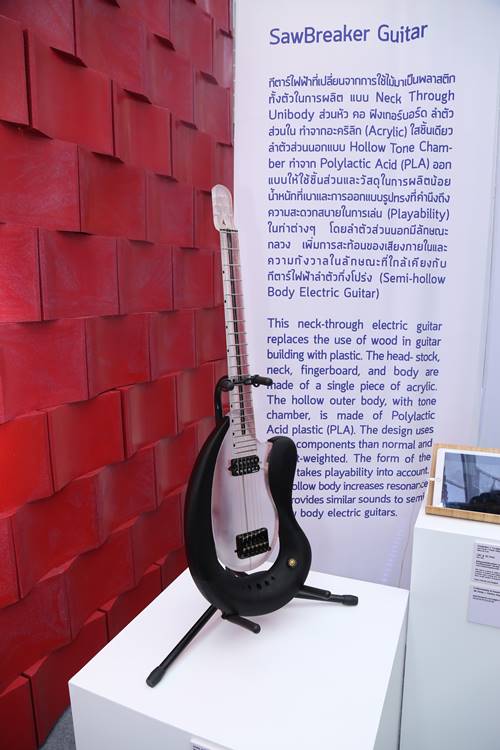 Brand: FiF Design Studio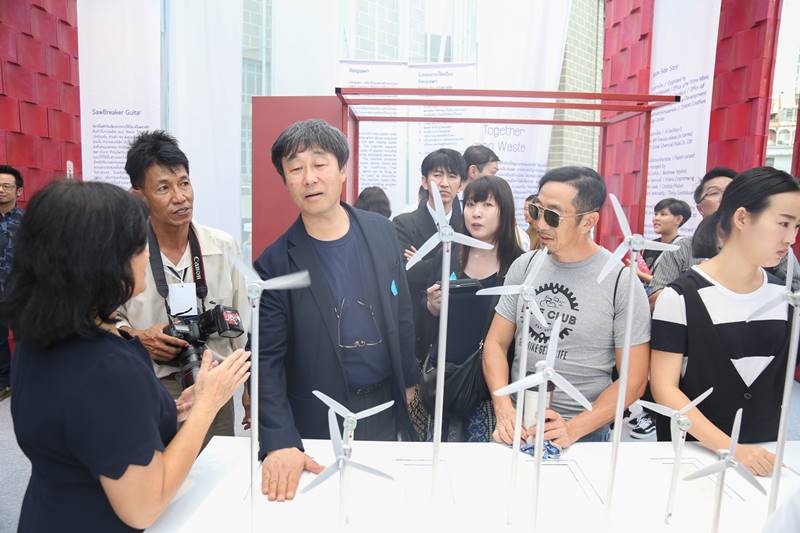 Brand: KMUTT TiTEC
Brand: Thinkk Studio