14 April 2020
GC continues to develop medical innovations, using plastic materials to create protective medical suits to fight against COVID-19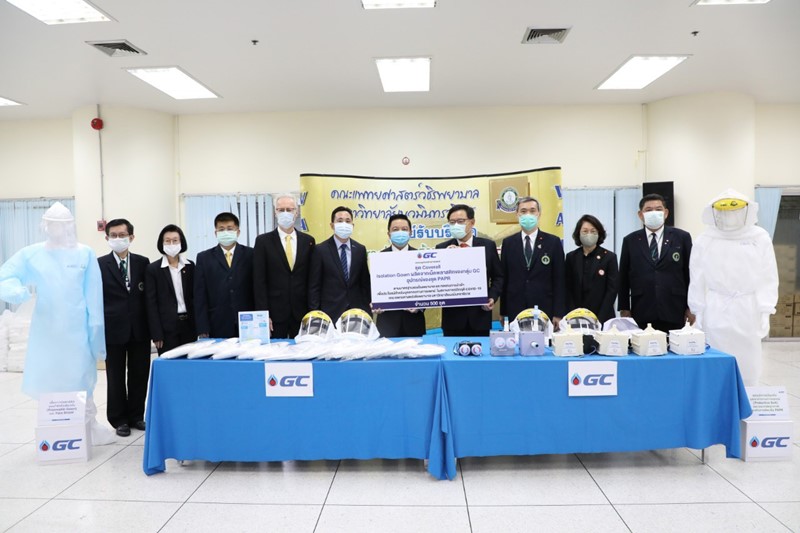 GC is continuing to develop medical innovations by using plastic materials to create protective medical suits that will be given to medical personnel to prevent them from contracting the COVID-19 virus in operating rooms.
Dr. Kongkrapan Intarajang, Chief Executive Officer of PTT Global Chemical Company Limited, or GC, said that as a leading company delivering innovations focused on "Chemistry for Better Living," GC wants to support medical personnel in the fight against COVID-19 through its products and innovations which include disposable gowns made from plastic resins from the company's InnoPlus brand. A total of 84,000 disposable gowns have been given to hospitals in Bangkok, Chonburi, and Rayong. Today, GC unveiled the CoviClear, or the silver nanoparticle disinfection unit, together with raw materials to produce two types of disinfecting liquids: triethanolamine (TEA), for which GC is the only manufacturer in Thailand, and pharmaceutical grade glycerine. Both raw materials will be used along with the CoviClear units, which have been provided to the Faculty of Medicine, Vajira Hospital, Navamindradhiraj University, to reduce the risk to medical personnel and those who visit the hospital.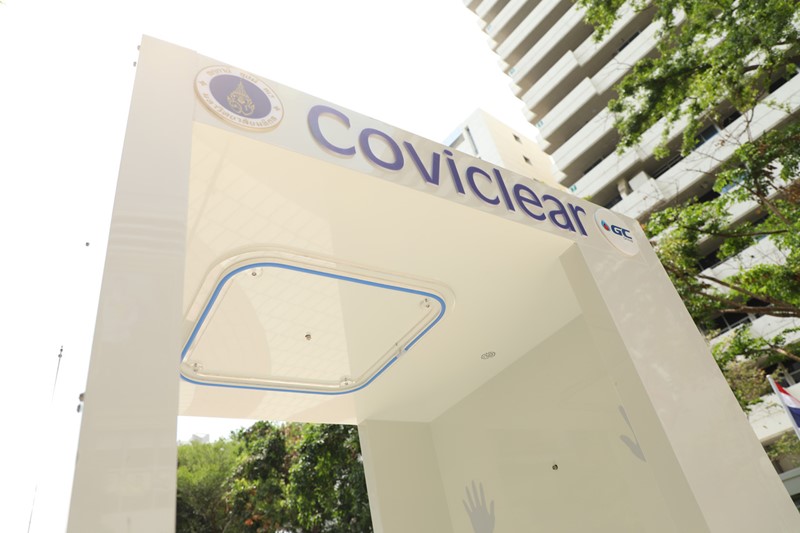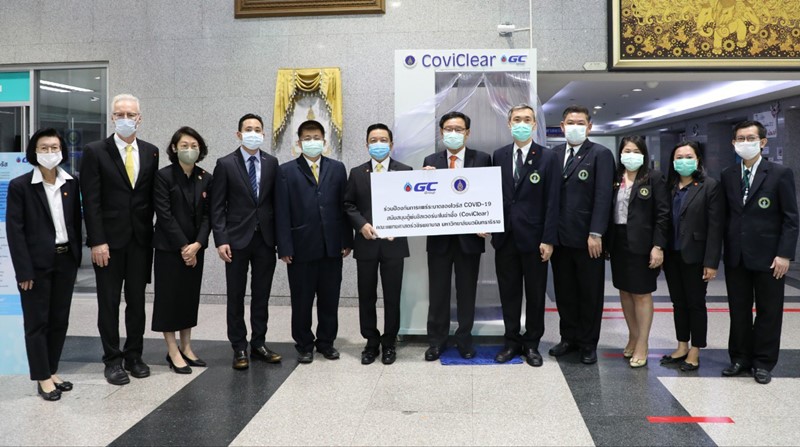 Having consulted with medical teams at various hospitals, GC realized that medical personnel are still in need of equipment when dealing with severely infected COVID-19 patients. To respond to this challenge, GC secured materials to create 500 protective medical suits that will serve as prototypes for the first development phase. Each protective medical suit consists of: an isolation gown made from spunbond fabric mixed with meltblown made from polypropylene (PP) supplied by HMV Polymers Co., Ltd. (HMC), under GC Group; a coverall suit; and a PAPR helmet. The PAPR equipment's filter box will be molded by GC's 3D printing technology. The protective medical suit is being designed and developed by the Faculty of Medicine, Vajira Hospital, Navamindradhiraj University, for use in hospitals. In addition, the properties of the protective medical suit are of a high standard and specifically meant for use in operating rooms and intensive care units (ICUs) reserved for patients with severe COVID-19 symptoms, who have an elevated risk of spreading the virus to others. The protective medical suit is meant for medical personnel working in operating rooms or ICUs only, and not for medical staff conducting routine operations.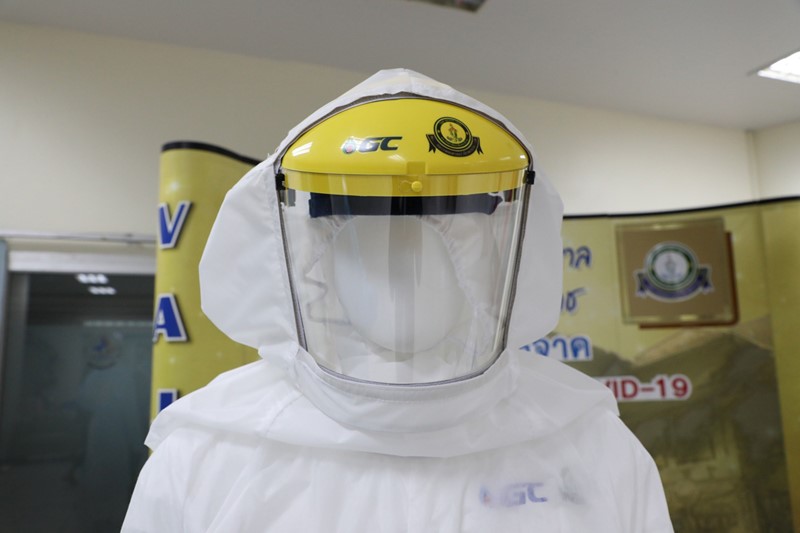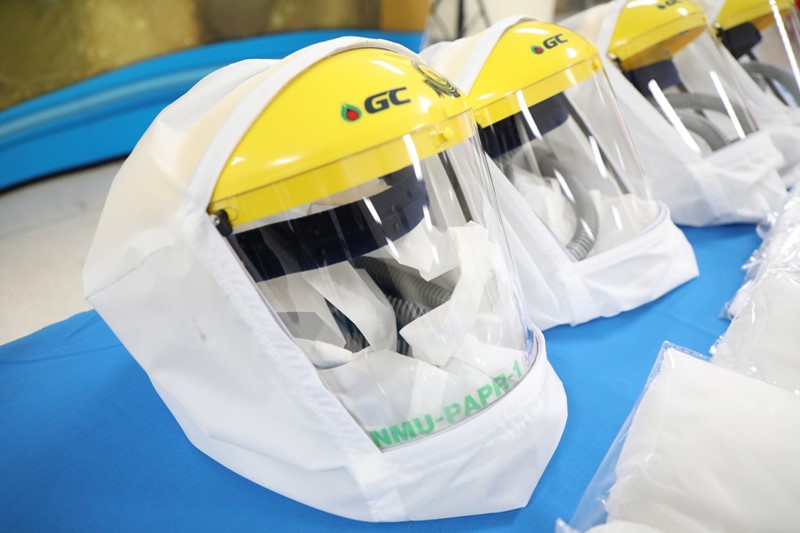 As this crisis unfolds, plastic is playing an important role providing protection from the transmission of COVID-19. Disposable plastic can help by reducing the risk of infection. GC cares about the health, well-being and safety of people in society, particularly medical personnel who are doing their best to treat infected patients, and playing a vital role in combating the spread of the COVID-19 virus. GC has responded by adapting our petrochemical and plastic innovations towards personal protective equipment (PPE) and medical equipment to help tackle the pandemic.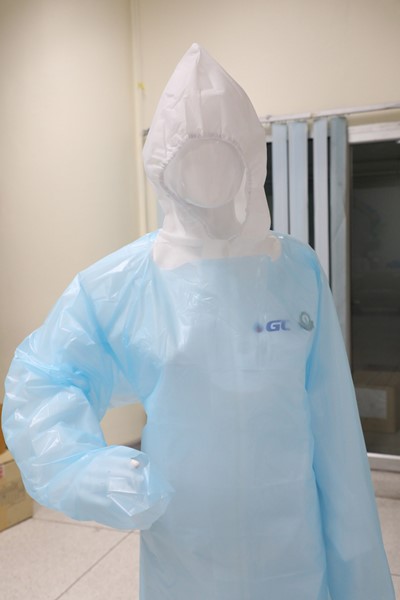 GC has implemented policies within both the organization and GC Group to protect against the spread of COVID-19 in line with guidelines issued by the Ministry of Public Health. This includes disinfecting all GC and GC Group offices and workplaces; encouraging employees to wear sanitary masks when having meetings or in gatherings; encouraging employees to thoroughly wash their hands with soap or to use hand sanitizer; physical distancing; avoiding commutes to meetings or work outside of the office; making use of IT support to facilitate offsite operations and working from home; and screening those who come to work in GC offices. GC employees must not travel to or transit through countries on the Department of Disease Control's watch list. Furthermore, all employees must notify their supervisors of their status and physical condition if they have returned from an outbreak area or after traveling abroad; if they have been in close contact with anyone who was returned from an outbreak area; been in close contact with individuals suspected of having COVID-19; or if they have developed symptoms themselves such as a fever, cough, or shortness of breath.