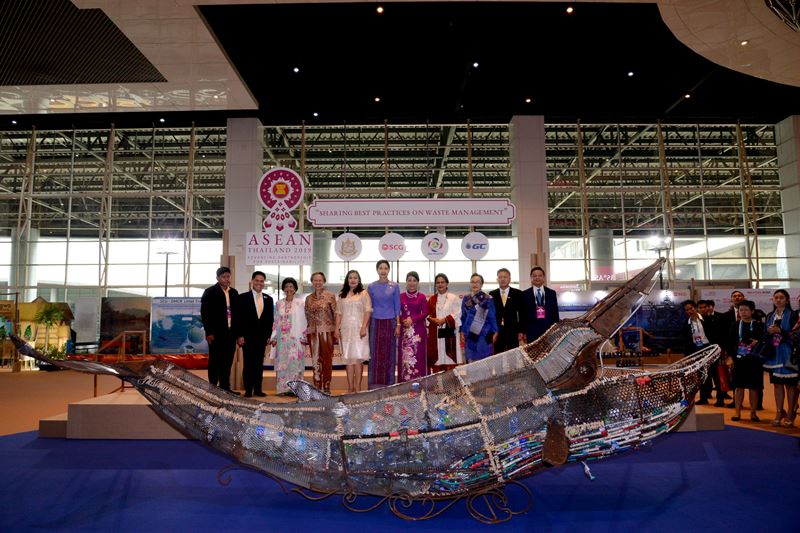 GC, as a leading company driving principles of the Circular Economy and their application in the company's operations, was selected as a Partner for Sustainability in addition to providing souvenirs made from recycled plastic at the 35th ASEAN Summit, with the theme of "Advancing Partnerships for Sustainability."" The summit took place in Bangkok from 31 October to 4 November, 2019 at the IMPACT Exhibition and Convention Center, Muang Thong Thani, and emphasized the importance of ASEAN member states developing partnerships for sustainability to address a range of environmental issues, including marine debris.

For this occasion, Dr. Kongkrapan Intarajang, Chief Executive Officer of GC, discussed the company's booth, which conveyed the concept of GC Circular Living: Solutions For Everyone, and represented the important collaborations in their operations. GC has worked with numerous parties, including the government, private sector, and civil society, on a variety of projects such as Upcycling the Oceans, Thailand; the ThinkCycle Bank; OUR Khung Bang Kachao; and PPP Plastic. The exhibition aimed at increasing awareness, understanding, and participation in using resources more efficiently, and supporting the upcycling process and bioplastics, including GC Compostable, as an environmentally friendly option for consumers.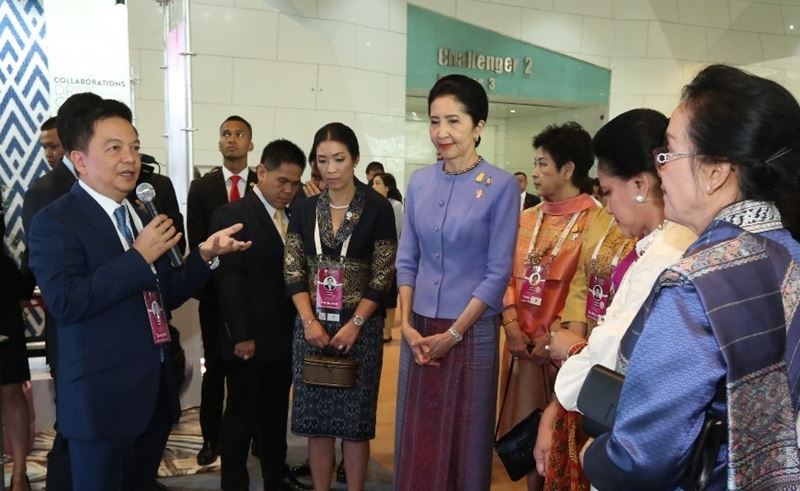 The booth showcased products from a number of collaborations initiated by GC, including with the internationally-renowned silk brand 'Jim Thompson' and the well-regarded recycled materials designer Jarupatcha Achavasmit, a lecturer at King Mongkut's Institute of Technology Ladkrabang, to produce fashionable Thai neckties and scarves made from recycled plastic bottle fibers which were weaved with silk and cotton. In addition, GC and Arrow are working together to produce upcycled shirts, while GC and start-up Paapaow are producing upcycled purses. There was also a demonstration by a group of weavers from Rayong province who produced iPad cases made from recycled threads produced from polyethylene (PE) plastic waste. The iPad cases were one of the official souvenirs for the summit.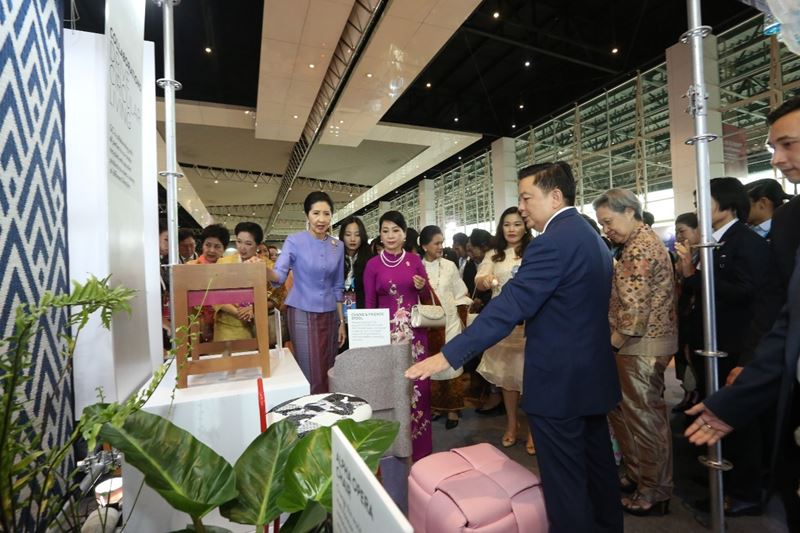 GC's booth received a tremendous amount of interest - including from the spouses of ASEAN leaders and dialogue partners, and offered an inspiring way to adapt the Circular Economy principles in their respective countries. The media also learned about various value-added products made from plastic waste which we can use continuously in our daily lives. GC encouraged all participants to incorporate the Circular Living concept to further support sustainability.