ThinkCycle Bank Project
Going circular...To change the world.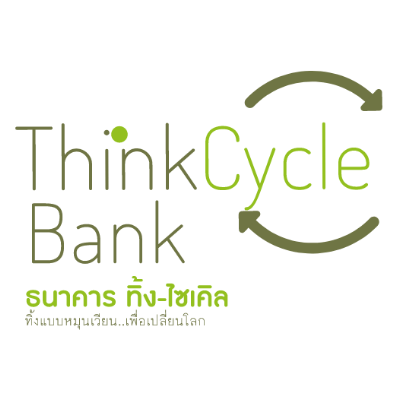 We believe that instilling youth with knowledge about proper waste separation and the recycling process is the foundation for change in Thailand and a better future for the country. GC partnered with Mahidol University to initiate the 'ThinkCycle Bank' project as a waste bank under the "Circular Use…To Change the World" concept which has already started in households and schools increasing awareness about waste management from the source and encouraging systematic savings through the waste bank.
The ThinkCycle Bank aims to make waste separation and collection processes more enjoyable while helping kids earn a bit of money – but most importantly, it's helping make sure that sorting waste is a normal practice and encourages money saving habits because we believe that children are the most important driving force for a better future.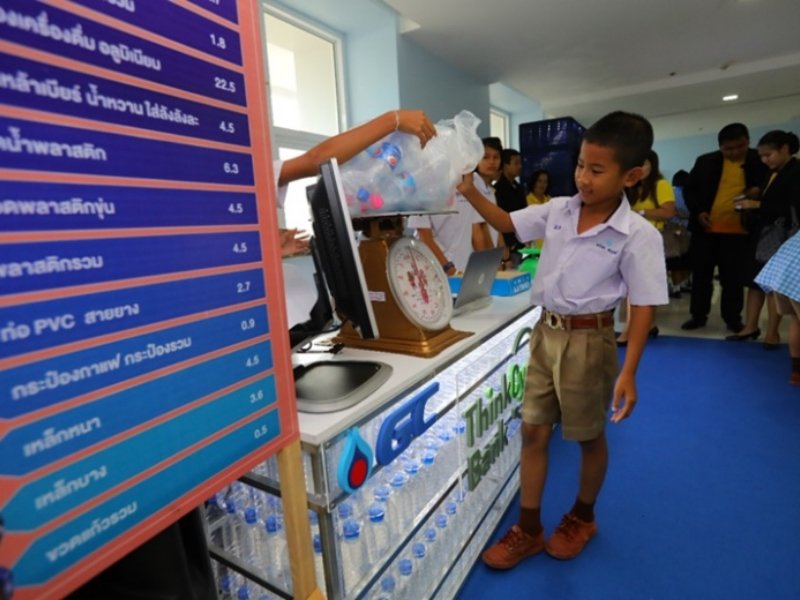 Waste management solutions in Thailand under the "Circular Use... To Change the World" concept
GC and Mahidol University joined together to initiate the ThinkCycle Bank project, a waste bank that promotes waste management solutions in Thailand under the "Circular Use... To Change the World" concept. The project is providing a better understanding about waste sorting and management among youth and relevant parties, starting with households and schools, thus improving awareness of the need for appropriate waste management, while encouraging people to get into the habit of bringing their waste to the waste bank through a more systematic approach, which will have positive environmental impacts.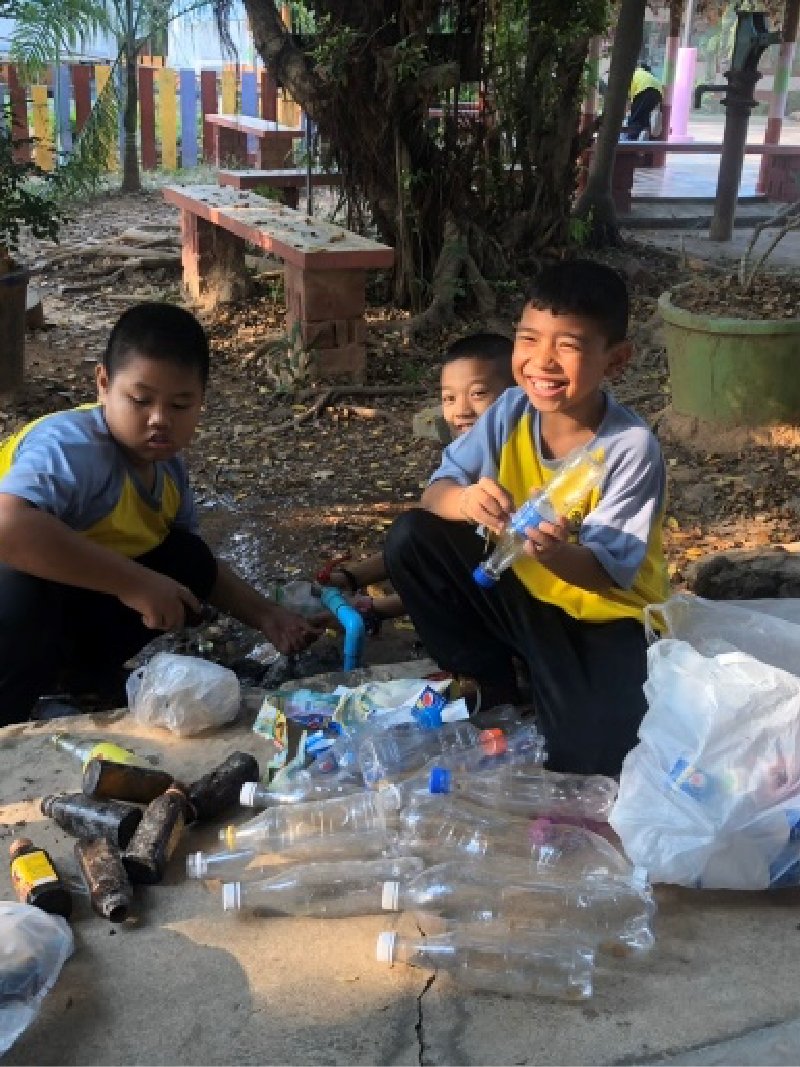 GC and Mahidol University recognize the ongoing challenges to proper waste management and recycling and are applying the 3Rs to revitalize recyclable waste through reuse. This promotes the efficient use of resources and ensures their maximum benefits under the concept of GC Circular Living. A network of community enterprises and stores was established to buy local waste, such as paper, cans, clean plastic bags, glass bottles and various types of plastic bottles. The school's students and personnel carried the sorted waste to the waste collection station at the expected time and date set by the school which then weighed, calculated, and sold the waste to buyers. The recyclable waste was then ready to be priced and purchased with the funds deposited into the ThinkCycle Bank account. The project promoted money saving habits among youth, and also generated income for the community through the sale of waste to local enterprises and buyers, making it an effective way to create value from waste.
ThinkCycle Bank started at twelve pilot schools in Rayong province including Koh Gaew Pissadarn School, Tessaban 1 and Tessaban 2 Schools, the Ban Phe City Sub-District Municipality Child Development Center, Wat Khao Sampao Thong Child Development Center, Wat Chak Loukya School, Wat Map Chalut School, Wat Nong Fab School, Wat Ta Kuan School, Wat Koad Hin Mittrapap 42 School, and Wat Map Kha School.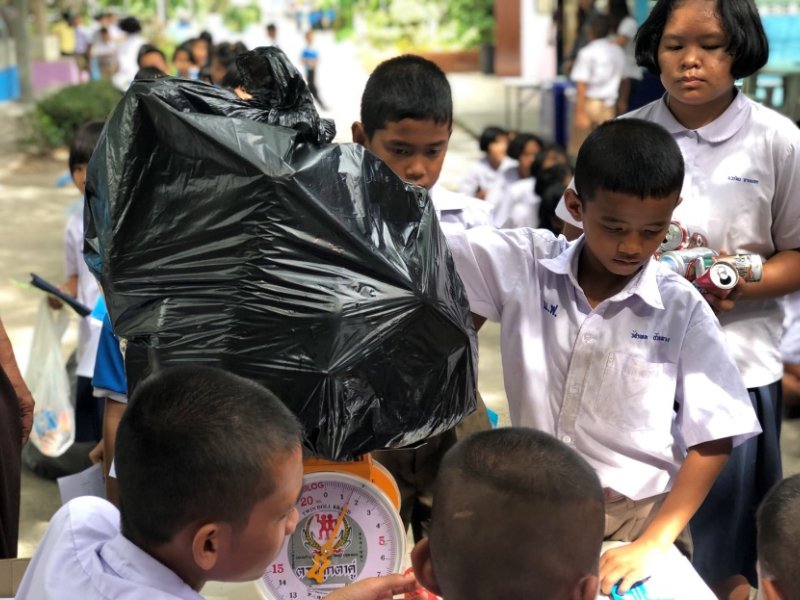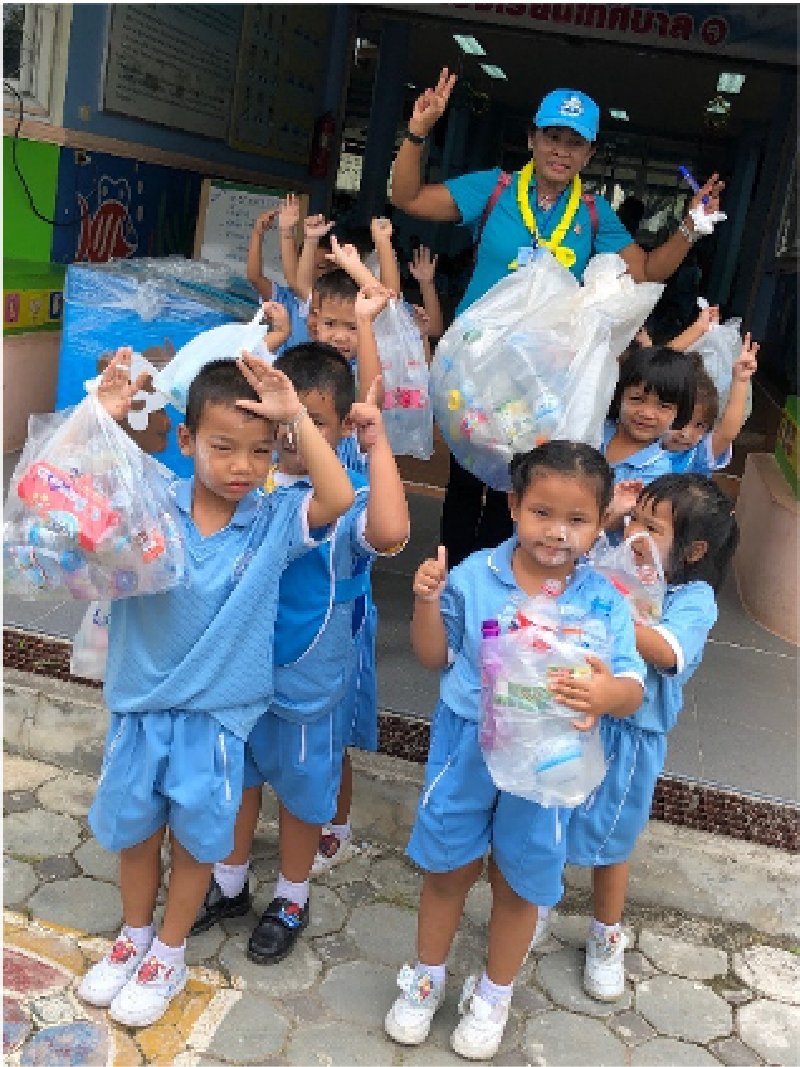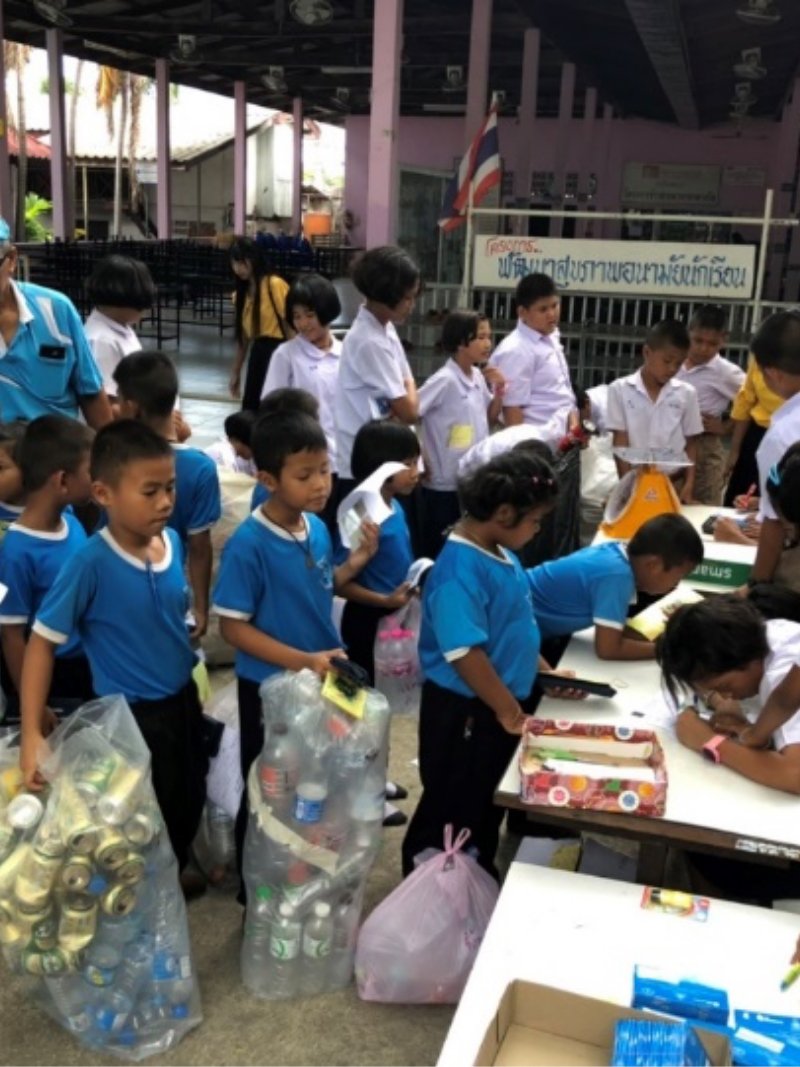 Currently, 21 schools are now participating in Rayong and Chonburi provinces which have joined the ThinkCycle Bank project's network.
In 2019
the project collected recyclable waste over
Kilograms
Earning
Baht
In 2020
the project collected recyclable waste over
Kilograms
Earning
Baht
In 2021
the project collected recyclable waste over
Kilograms
Earning
Baht
In 2019, GC and Buriram United Company Limited (BRUTD) joined forces to expand the network of ThinkCycle Bank in Buriram province to include three new schools: Tessaban 1 School (Burirat Drun Wittaya School), Tessaban 2 School (Esarntheera Wittayakan), and Tessaban 3 School.
Addressing the problem of waste requires everyone's cooperation. It starts with small social units such as families and schools. Therefore, it is our hope that this successful project can be further expanded and developed to educational institutes, communities, public and private agencies, and more widely adopted to further contribute to the country's improved waste management practices in the future.