Protect Risk Protect Life with Plastic Flapped Sack Project
Protect Risk Protect Life with Plastic Flapped Sack Project
The innovative design and development of the plastic flapped sack, through a weaving technique and the use of recycling materials, is helping to address and mitigate the effects of landslides, floods and droughts. GC subsequently produced the first-ever usable plastic flapped sack made of recycled polypropylene (PP) plastic.
With 15 years of ongoing knowledge development, GC continues to play a pivotal role in alleviating distress to those living in impacted areas, benefiting society as a whole.
The innovative design and development of plastic flapped sacks helps to mitigate damage caused by landslides, floods and drought. In 2006, GC partnered with the Chaipattana Foundation, Hydro – Informatics Institute, and the Department of Mineral Resources under the Ministry of Natural Resources and Environment to develop a plastic flapped sack using a pioneering design offering reinforced durability when used as a barrier. Thanks to its unique weaving technique, the sack allows plants to grow over time. To prevent and handle damage caused by landslides and floods, the plastic flapped sacks are used for the construction of check dams, or 'monkey cheeks,' which act as a flood protection measure, as well as bank reinforcements to prevent riverbank erosion, both of which support and improve the agricultural activities of farmers.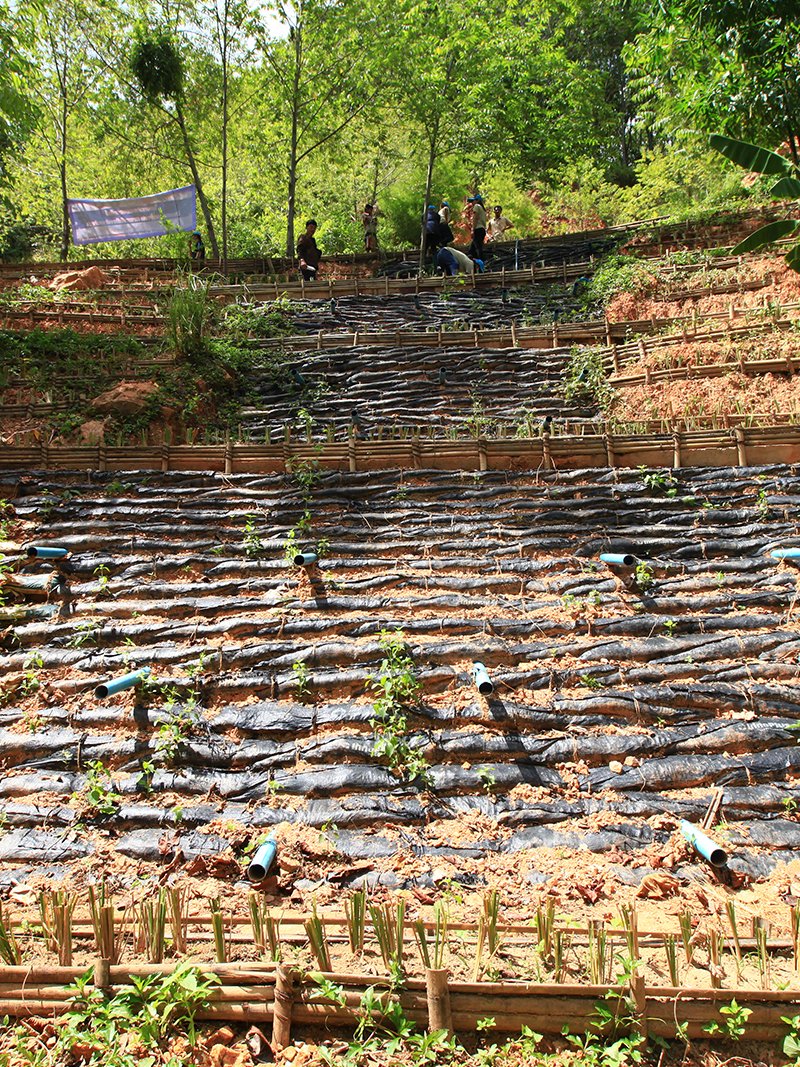 From 2007-2020, GC collaborated with the Chaipattana Foundation, Power For Sustainable Future Foundation, Department of Mineral Resources, Kasetsart University, and Hydro – Informatics Institute by providing plastic flapped sacks to twenty provinces: Rayong, Bangkok, Chiang Rai, Chiang Mai, Uttaradit, Prae, Nan, Lampang, Payao, Nakhon Si Thammarat, Surat Thani, Krabi, Phang Nga, Nakhon Sawan, Uthaithani, Pathum Thani, Tak, Kanchanaburi, Loei, and Lao PDE (The Project of Highland Agriculture Development and Study Center, Pakse, Champasak).
In 2020, GC was the first to introduce plastic flapped sacks made of recycled polypropylene (PP) plastic contributing to the more efficient use of resources with maximum benefits in line with the concept of GC Circular Living. This was later applied in the construction of the 'Kaem Ling' (monkey cheeks) check dams in the Charoensuk Community Forest, Charoensuk Sub-District, Chaloemprakiet District, Buriram.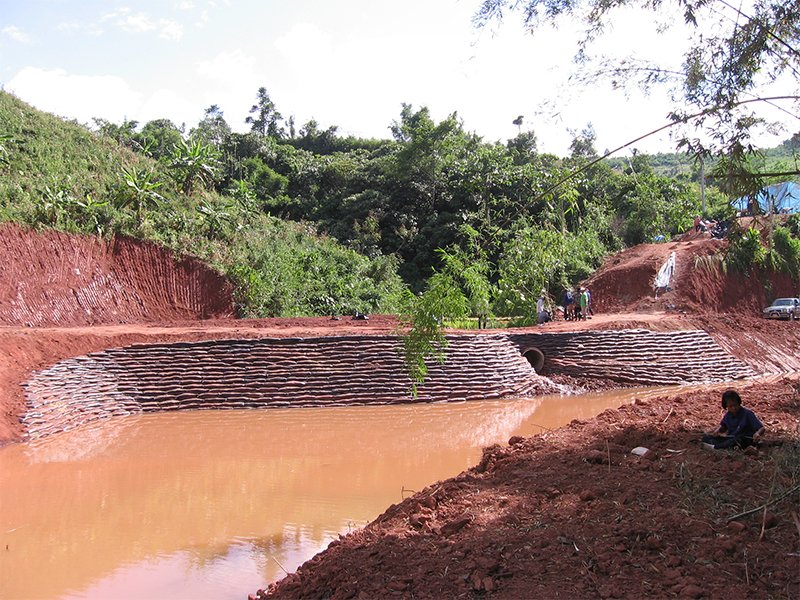 GC consistently strives to improve the welfare of communities, society and the country.