Floating Solar Project
Thailand's First Alternative and Sustainable Energy Innovation
GC and PTT Group recognize the opportunities to improve Thailand's renewable energy utilization. The companies have incorporated PTT Group's expertise in innovation and technology to install a solar electricity generation system marking Thailand's first solar installation project that floats in the ocean.
Thailand has tremendous potential to tap into solar energy thanks to its geographic location. And the 'Floating Solar' project demonstrates an important way to harness alternative energy
which is amenable to Thailand's topography and climate, utilizing 100% clean energy from the sun, and producing electricity with no harmful impacts on the environment. Furthermore, this source of clean energy supports environmental conservation and economic development in Thailand.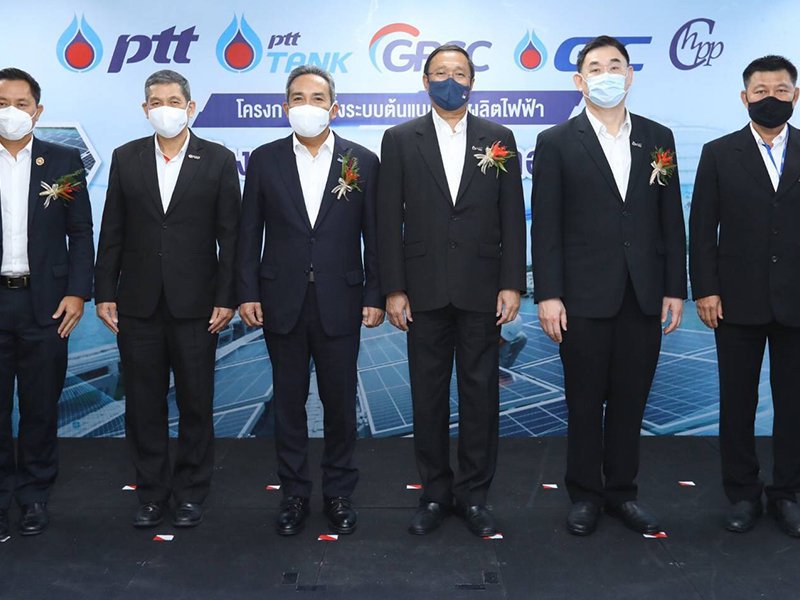 GC and PTT Group recognize the opportunities to produce and use renewable energy in Thailand, which also supports the government's renewable energy policy. The companies responded by initiating the floating solar power installation project which has a capacity of 100 kilowatts, and which relied on the expertise of PTT Group and was implemented at PTT Tank Terminal Company Limited (PTT Tank) in Rayong province. This is Thailand's first floating solar installation project in the ocean delivering improved energy management and benefits and is playing a crucial role in supporting the environment through the production of clean energy and extending innovations into new energy businesses. PTT Group plans to use the power produced in the first stage of the project for PTT Tank's offices, and it will also serve as a pilot for the study and development of new businesses.
For the project, GC developed buoys made from InnoPlus HD8200B, a high-density grade of polyethylene with a high molecular weight which is durable, impact resistant and easily moldable using extrusion blow molding which reduces thickness when producing floating solar panels. In addition, it offers UV protection for a 25-year period and is certified for food grade contact making it safe for people and the environment, contributing to their usability for floating solar panels in the ocean. They also prevent the growth of barnacles on the buoys which has been an impediment to floating solar panels.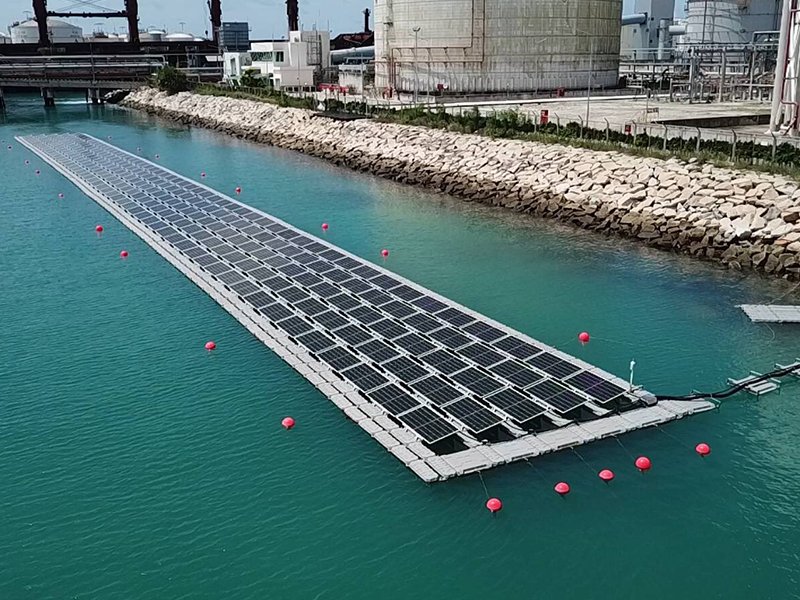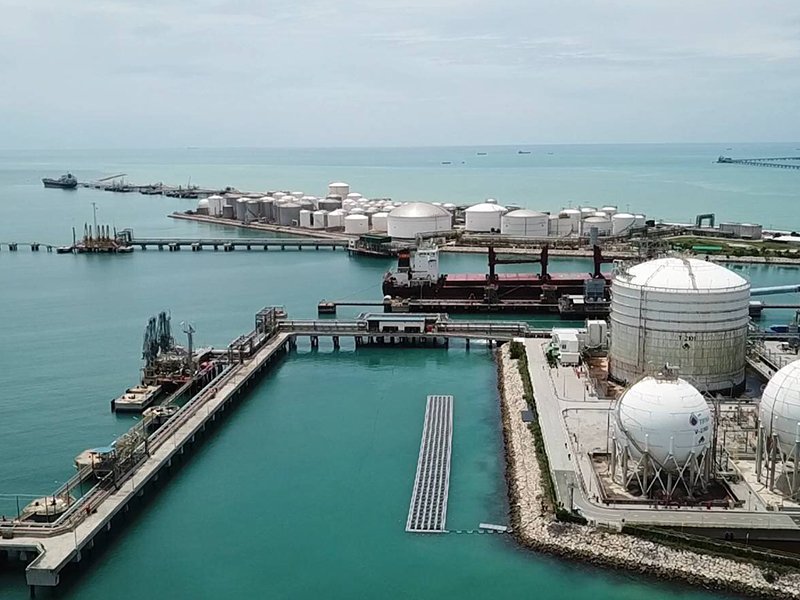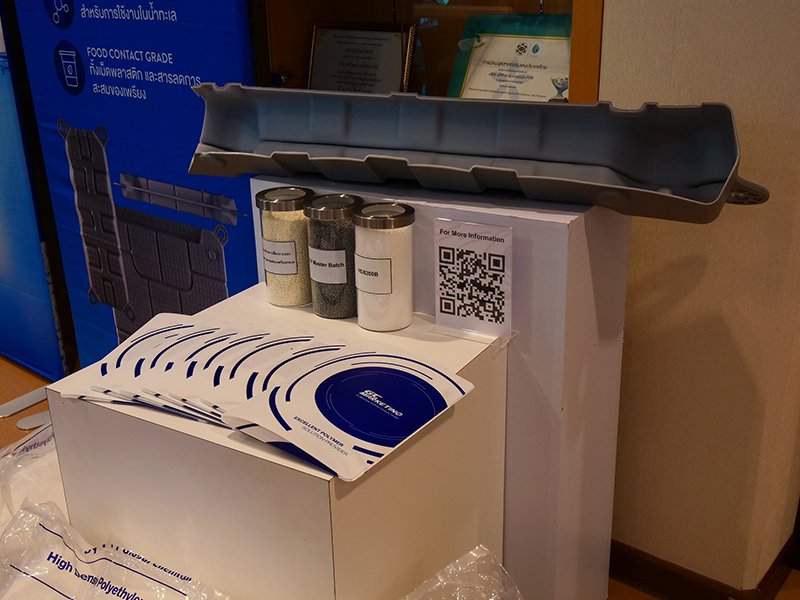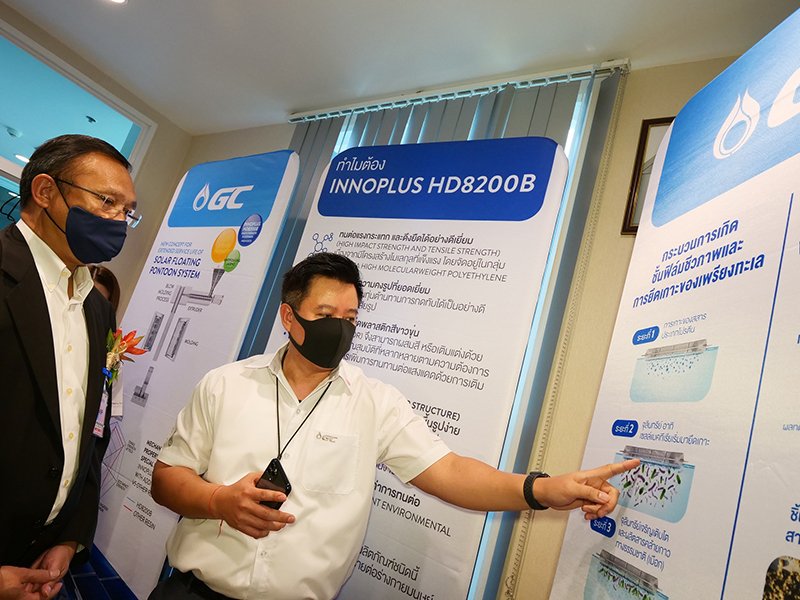 Test results showed that when using the floating solar panels, the growth of barnacles decreased resulting in improved solar energy output, high durability in sunlight, and eco-friendliness especially for marine animals and plants. The project has contributed to strategic collaboration among private companies for application-based product development and extensive molding for new floating solar panels which can serve diverse applications in the future.