The Wat Chak Louk Ya Community's Recycling Waste Management Center
A community refers to "a group of people with a common characteristic or interest living together within a larger society." The community that we are going to visit on this trip is small but innovative and known as Rayong's first waste management prototype. We are going to learn about the importance of community spirit from the Wat Chak Louk Ya Community, and why residents got together to initiate their own waste management practice.
The Wat Chak Luek Ya Community is located in Huai Pong Sub-district in Rayong Province. This semi-urban community generates about 8.2 tons of solid waste per day. P' Pel, or Napapat Ucharoen, Chairman of the Wat Chak Louk Ya Community Enterprise's Recycling Waste Sorting Bank, told us that the community waste management initiative began a few years ago when residents got together to think about what to do and how to benefit from the waste. The municipality sent community residents on study trips to think of ideas and they eventually decided on a "Recycling Waste Sorting Bank." Residents who join become members and can 'deposit' their waste which the project collects and eventually sells. All of the members also voted to allocate a portion of the funds gained from the collected waste to help community members in need including scholarships, medical expenses, welfare and cremation costs. The accumulated waste that is collected and sorted from households averages about 2.5 tons per month, significantly boosting waste management efforts.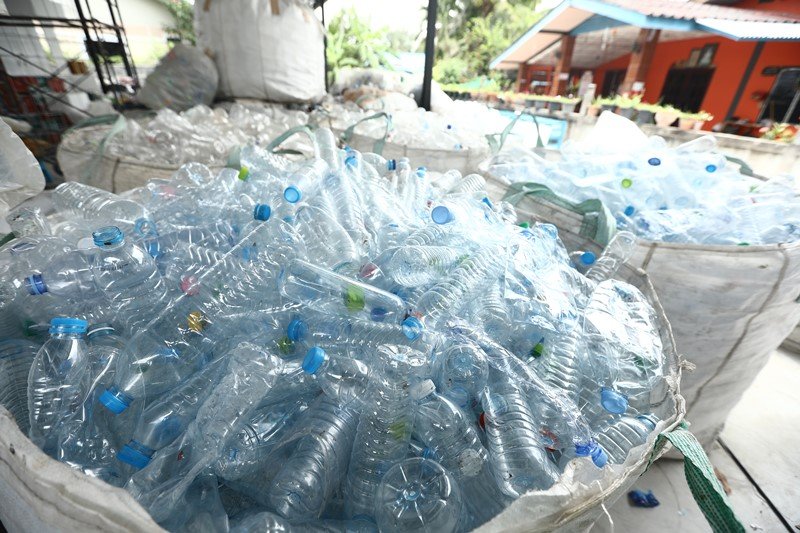 With the ongoing success of the 'Recycling Waste Sorting Bank' project, GC initiated the YOU Turn Platform, a comprehensive plastic management system that includes collecting and sorting waste and transporting plastic waste for recycling and transformation into upcycled value-added products. This contributes to increased recycling and building a sustainable waste management system. In realizing the platform's benefits for the community, GC decided to support more comprehensive waste management by recording data on all incoming waste, together with account management, inventory waste data, and the management of plastic sales (PET and HDPE) through GC's ENVICCO facility, Thailand's first European-standard food grade recycling plastic resin plant. The support includes logistics planning for transport at the lowest cost. Last December, the Recycling Waste Sorting Bank and ENVICCO established the Wat Chak Louk Ya Community's Recycling Waste Management Center to help manage up to 10 tons of community waste every month. This center is Rayong's first comprehensive waste management prototype, from source to destination.

The Wat Chak Louk Ya Community's Recycling Waste Management Center is a comprehensive waste learning and management center that brings together residents to generate income to reinvest back in the community and create jobs. There are numerous benefits including helping to mitigate waste problems, reducing environmental impacts and properly managing community waste. Most importantly, the learning center allows people to apply the lessons learned in their own communities, expanding sustainable waste management practices.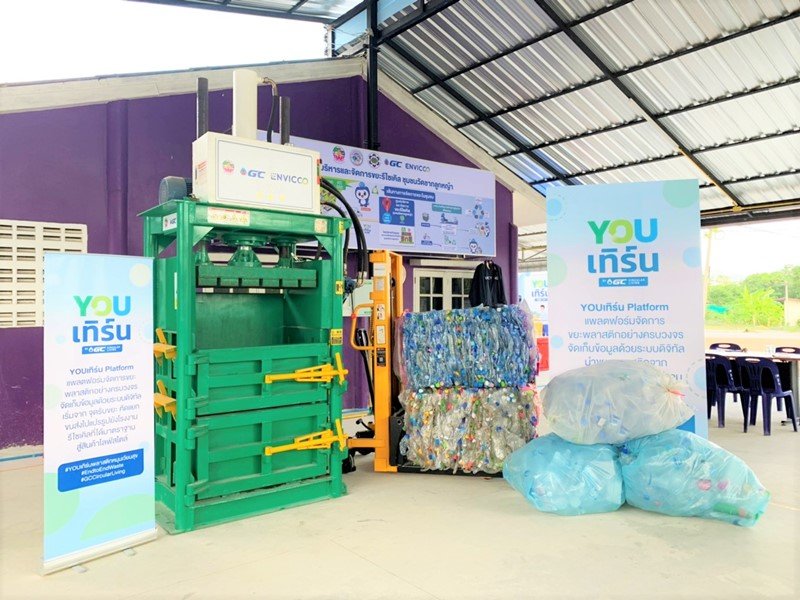 "I want for this place to be a learning center, where people can come and see what our community is doing today. I also want everyone to be committed to cooperating and supporting what the community has created. The Wat Chak Louk Ya community invites the people of Rayong who have a common aim and want to be a part of this project. Come and help us ensure this project is sustainable and keeps Rayong's environment clean. We developed this learning center for the community, friends, students, and the new generation. The support from GC, ENVICCO and other agencies was instrumental," said P' Pern.

Speaking to P' Pel left us with a great feeling about the community. We were impressed with the passion and determination of residents who are so committed to maintaining a clean environment and to also serve as a role model for others. Their efforts have strengthened their community, improved their self-sufficiency, and this amazing learning center is proving to be an important example for others to follow. We hope that if you read this story, you will also be inspired to do something similar in your community or hometown.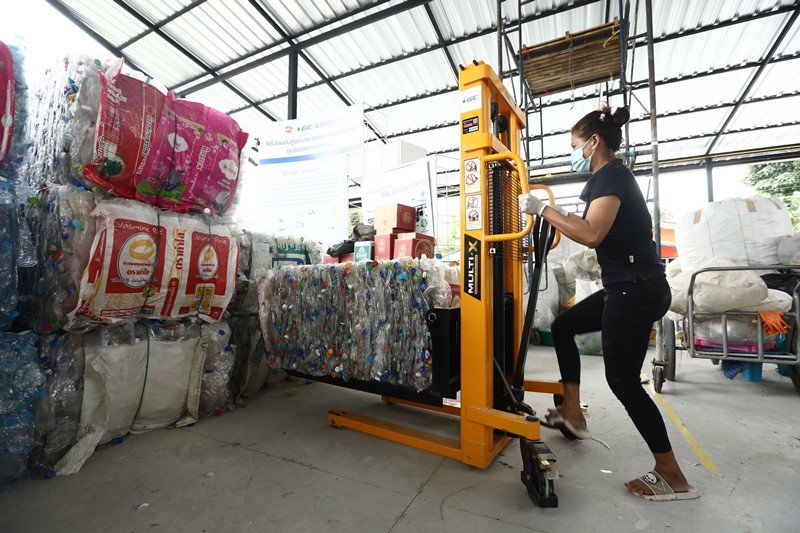 *The Wat Chak Louk Ya Community's Recycling Waste Management Center is a 'Strong Communities' project, which is based on GC's belief that sustainable development must support and balance the economy, society and the environment, leading to developments involving stakeholders, innovation, technology, expertise, and management practices all of which are key factors in strengthening communities so they are sustainable and self-reliant.
GC is ready to be a driving force for change. If your community is interested in improving your waste management practices through the YOU-Turn platform, please reach out to us at: youturn@pttgcgroup.com
#ชุมชนเข้มแข็ง #เคมีเดียวกันสร้างสรรค์ทุกความสุข #GCCircularliving