CONNEXT ED Project
Strengthening Thailand's educational foundation through CONNEXT ED
Because we recognize the importance of education and its foundation in developing the country, GC decided to support the CONNEXT ED project involving the significant collaboration of three sectors (public and private sectors and civil society). The objective is to increase social engagement in sustainable education, improve the quality of education so it meets international standards while developing mechanisms to better ensure its widespread accessibility.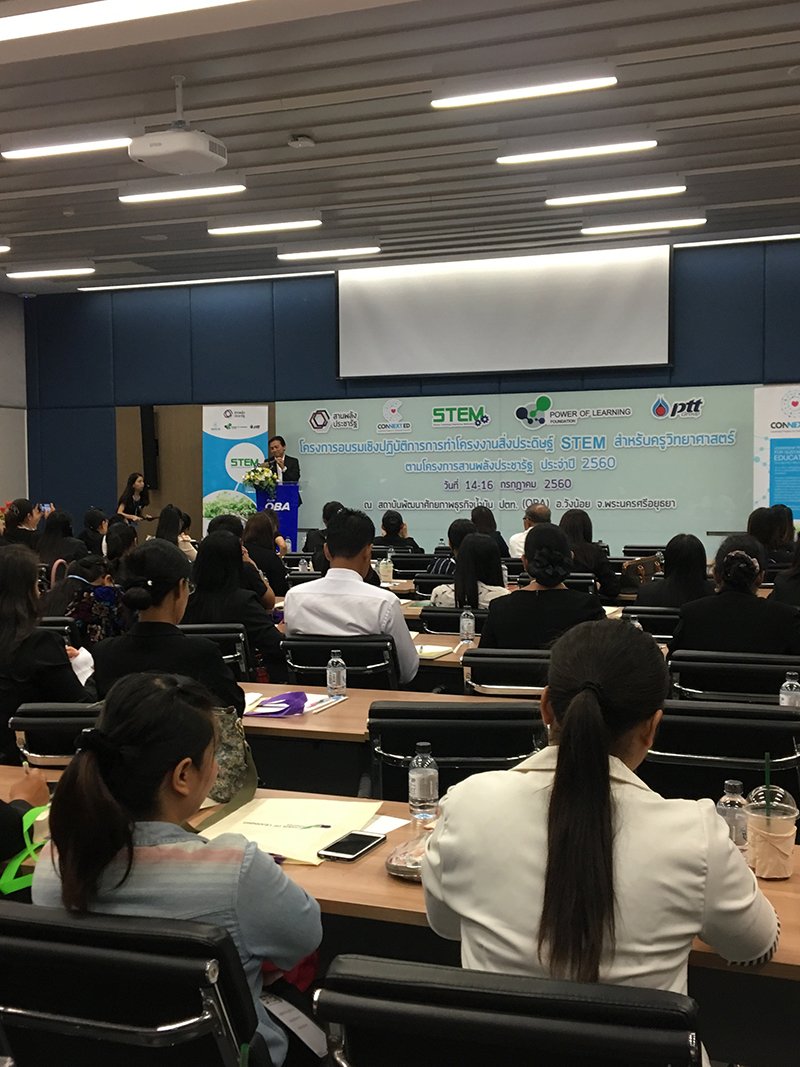 A country's success begins with human development, and education is the most crucial foundation in developing human resources to build and advance positive social, economic and environmental changes.
GC and PTT Group realize the importance of educational reform, and both companies decided to support the 'CONNEXT ED' project, which is an unprecedented collaboration involving the public and private sectors, and civil society whose shared purpose is to build a culture of sustained educational engagement that meets international standards while developing mechanisms to better ensure its widespread accessibility.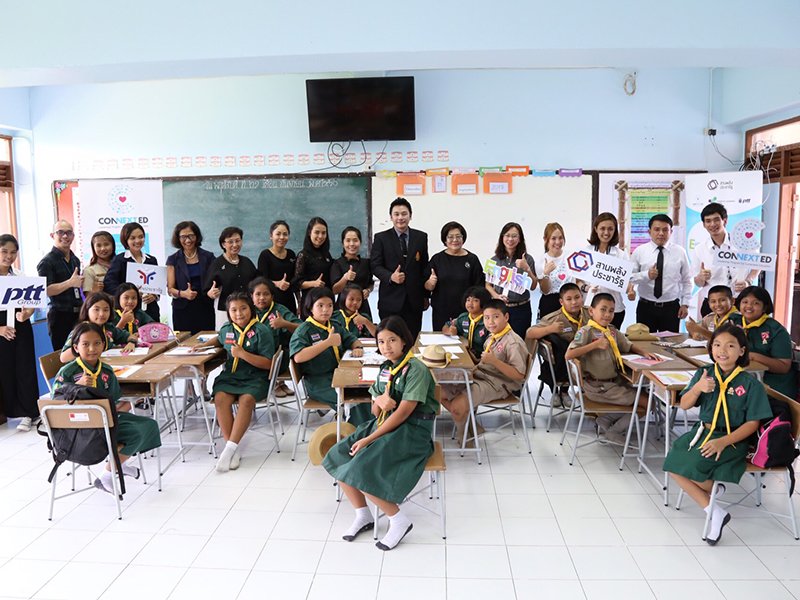 The CONNEXT ED project focuses on developing and building a network of new leaders that can play a pivotal role in helping improve Thai education through the exchange of knowledge and experiences with school administrators. It also responds to Thailand's development scheme covering three aspects: 1) reducing inequality; 2) developing quality human resources; and 3) increasing competitiveness, which are in line with the United Nations' Sustainable Development Goals (SDGs).
In addition, the project operates under the following five strategies to drive and improve educational quality.
Transparency: Public disclosure of information on educational institutes
Developing connexted.org as a school management database enabling all sectors to utilize and analyze information benefiting a school's development planning approach.
Market Mechanisms: A culture of engagement
Conduct the project via a 'School Partner,' or new leader, to build a sustainable education model including visiting sites for action learning and co-conducting the school's development planning with school directors and communities and implementing the plan with an eye to creating concrete outcomes.
Quality Principals and Teachers
Increase the professionalism of directors and teachers ensuring they have the necessary skills for the 21st century in order to create more efficient teaching and learning management.
Child-centric Curriculums
Encourage integrity and promote confidence in children so they appreciate the learning process and new knowledge they gain, which can lead to increased self-learning and personal development skills for the rest of their lives.
Digital Infrastructure
Build opportunities for schools and communities so they can have fair access to knowledge resources around the world through digital infrastructure.
A total of 3,342 schools across Thailand participated in the first phase of the project including 10 public schools under GC's care comprised of six schools in Rayong province: Huay Yang Suksa School, Wat Noen Khaodin School, Ban Nong Fab School, Wat Mab Chalood School, Rayong Wittayakom School Industrial Estate, and Wat Krachet School, and four schools in Pathum Thani: Kachonsap Amrung School, Wat Ratsatthatham School, Wat Aukhao School, and Wat Tawan Roeng School. Staff from GC's CSR division acted as a school partner while employees from GC's other units provided help through coordination and assistance.