GC develops products for sustainability purpose by focusing on environmental-friendly and health-friendly products that safe for consumer, including development of low-carbon products such as High-Performance Products, Bio-Based Products, and Recycled & Upcycled Products.
The example of High Performance Products include
Lightweight 3DP Composites

GC develops composite materials using 3D printing technology, which requires low production energy and operating costs and can timely yield products with unique or complex properties, e.g. autoparts, aviation parts, sports equipment, etc. These composite materials are five times stronger than Titanium, but three times lighter than ordinary composite materials.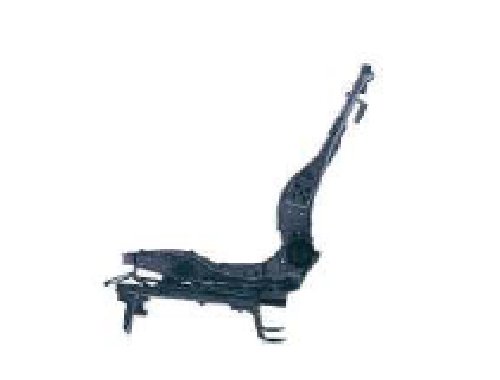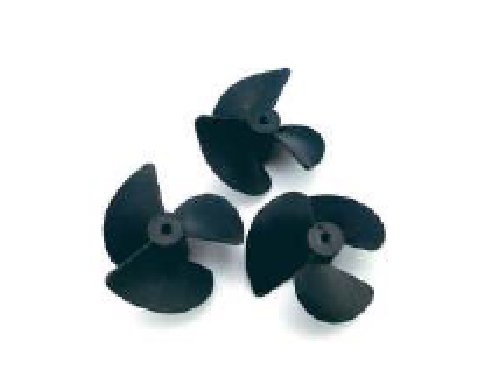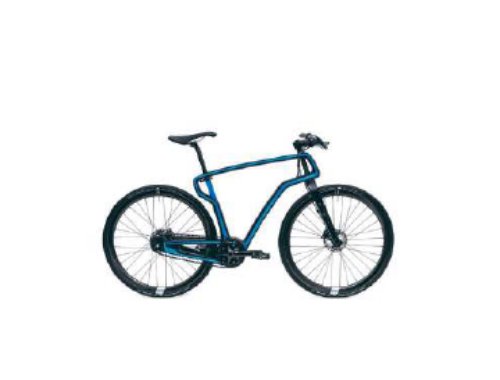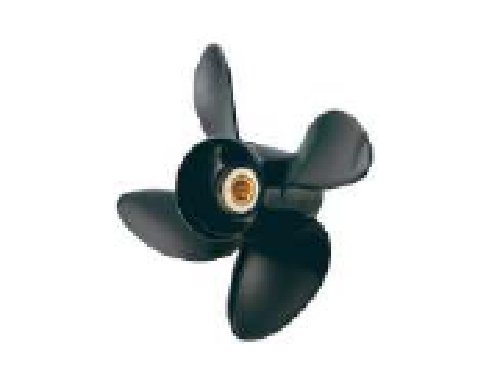 Epoxy for Composite Rebar

GC has developed an Epoxy Formulation which can be used in the construction industry for manufacturing composite rebar for horizontal structures. The composite rebar has features in good tensile properties, strong adhesion ability, light weight, non-conductive characteristics, rust-proof properties, chemical corrosion resistance and spark-free cutting. GC has estimated the revenue generating from the Composite Rebar for approx. 0.5 million baht per year.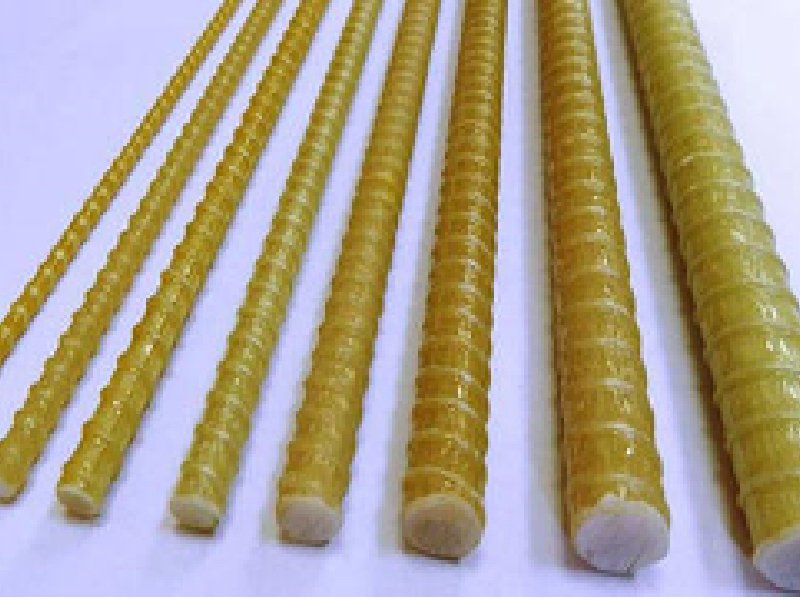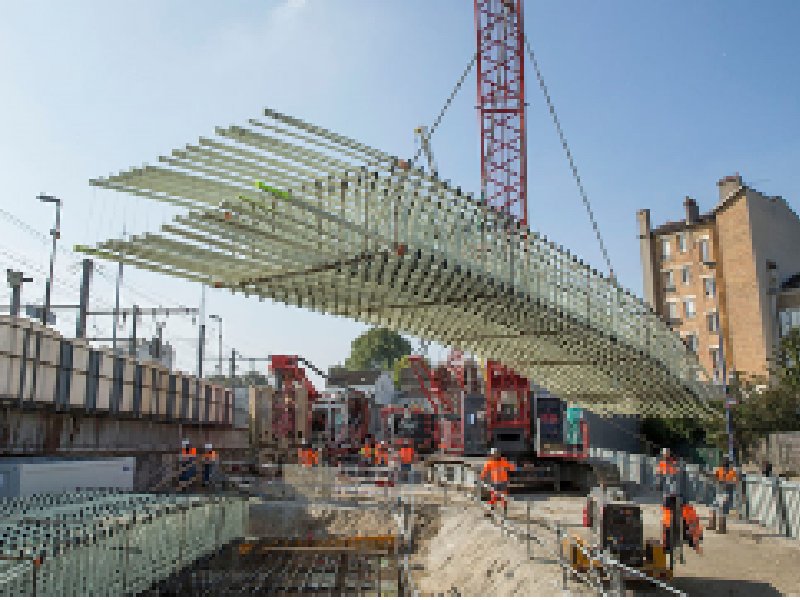 Epoxy Filament For Underground Conduit

GC has developed Epoxy Hardener Formulation to serve underground conduit. This epoxy formulation has been developed by using filament winding technique that offer outstanding properties benefits e.g., endurance on high moisture content, tolerance on wide range of high temperaure, and corrsion resistance. This formulation is light weight and higher durability comparing with steel. It is recognized as environmental-friendly product. GC has estimated the revenue generating from the Epoxy Formulation for approx. 6.7 million baht per year.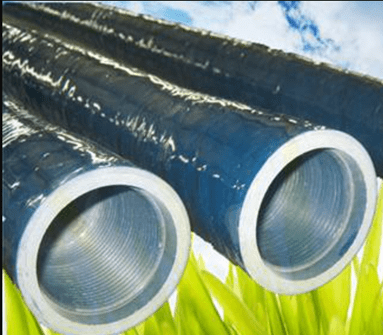 Environmental-Friendly and Health-Friendly Products

The examples of environmental-friendly and health-friendly products are;

Bio-Vegetable Seedling Bag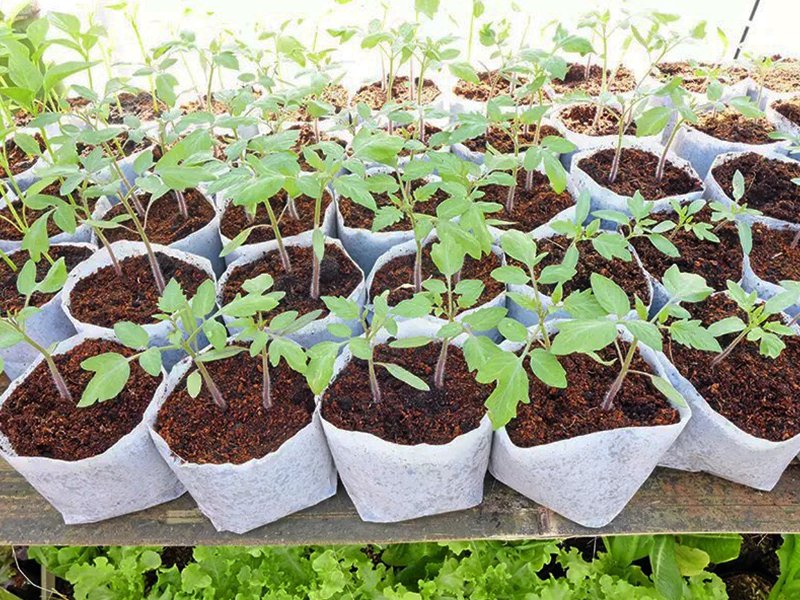 This product is able to degrade under normal condition, which can reduce plastic waste generation. The bags can be decomposed to carbon, which helps to increase plant nutrients and increase agricultural productivity.
Downgauging Film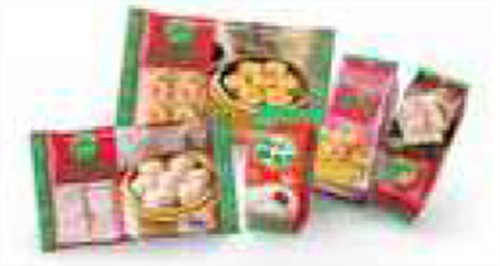 Linear Low Density Polyethylene (LLDPE) has been used to produce a thin film, which is easily formable and strong. It reduces resource consumption, cost and GHG emissions in the production process.
Polylactic Acid (PLA) Tray

GC has developed a tray that made from PLA, which is biodegradable plastic. It has a strong characteristic and can easily be moulded, resulting in reduction of GHG emissions from production processes and final disposal.
EnViiCO Bathroom Cleaning Product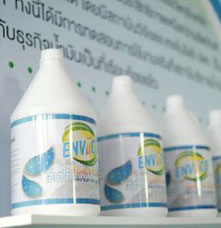 EnViiCO bathroom cleaning is environmentally and customer friendly product. The product has excellent to clean dirt and stain removal with longer coating characteristics.
Degradable Packaging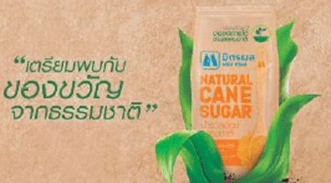 GC has designed packaging for natural cane sugar. The packaging is made from BioPBS coated paper obtained from corn and has excellent heat-seal performance. It also has a short life cycle and biodegrades completely within six months, leaving no toxic residues in the environment.
Recycling & Upcycling Products

Recycling & Upcycling Products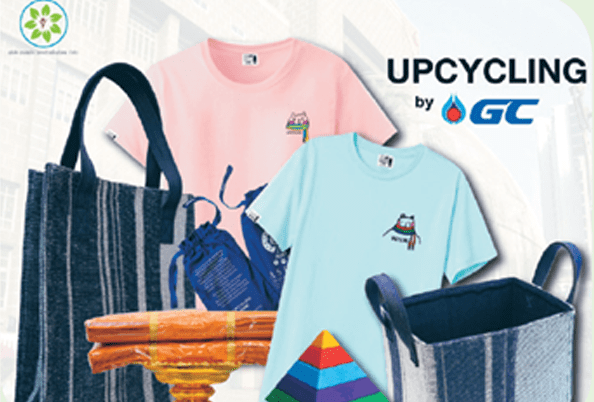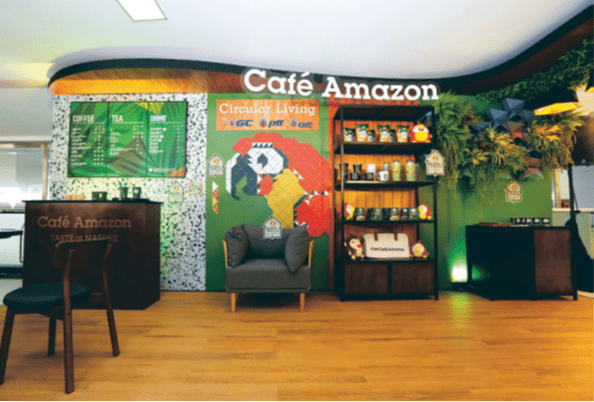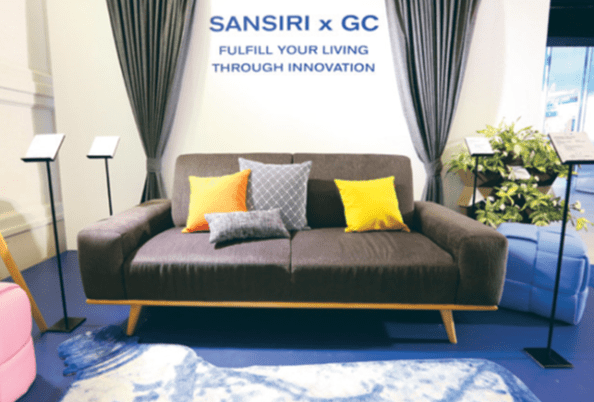 GC has collaborated with external parties under trademark of "UPCYCLING BY GC" which utilizes plastic waste as raw materials to develop valuable products in six business groups e.g., packaging, handicraft, fashion, industrial design, jewelry industry, and architectural design. In 2022, 141 UPCYCLING products have been developed, which calculated to generate revenue for 19.5 million baht.
Low-Carbon Products
GC has continuously developed various low-carbon products in order to initiate environmentally friendly products or services reduce greenhouse gas emissions compares to other products (goods or services) in a similar functions throughout the product life cycle, including raw material acquisition, production process, distribution, use and end-of-life management. GC classified low carbon products and services that enable a third party to avoid GHG emissions and environmental impacts as follows
Type
Group of Products / services
% of Total Revenues from Products
Estimated total avoided emissions per year
Low Carbon Products

Electricity and steam from cogeneration plant which help increase resource efficiency and reduce GHG emissions, compared to conventional power plant.
Carbon Capture, which relies on using CO2 to as a raw material for Sodium Bicarbonate
156 Carbon Footprint of Products (CFP) certified by TGO which emits GHG emissions lower than other products in cradle to gate stages
86 Carbon Footprint Reduction (CFR) certified by TGO that reduce lower GHG emissions in cradle to gate stages.
Polylactic Acid (PLA) made from renewable that is used in raw material acquisition stage.

88%
3,704,356
Avoided Emissions Products

Bio-methyl Ester (BME) and biodiesel products, which are made from renewable raw materials and reduce GHG emissions from engine combustion in client's use phase more than 100% diesel (fossil fuel) products.

2%
428,786
GC has developed the 'GC Compostable Label' to create consumer awareness to the products that were produced from biodegradable materials. By using the compostable label to indicate that the products were produced from biodegradable plastic pellets into biomass water and carbon dioxide, the products will not leave any residue to the environment. This will enable producers to deliver product that will meet the market's needs while being supportive to the government's policies in reduce environmental problems and global warming.
GC Compostable Label
Morover, GC has requested for a certification of environmental-friendly product base on ISO 14025 type II standard from GREEN FOR LIFE. GC has certified 78 products grades, including High Density Polyethylene (HDPE), Low Density Polyethylene (LDPE), Linear Low Density Polyethylene (LLDPE), Polystyrene: PS, the Ethylene Oxide (EO), Ethylene Glycol (EG), Ethanolamine (EA) and Green Chemicals,for communicating to customers about the environmental characterisitic of products.
Amount of product that received the PTT GREEN FOR LIFE label