28 May 2019
GC and Sarnpalung Social Enterprise Limited Strengthening Society through Innovation-Driven Organizations

"Engage and integrate social and environment to our business with responsibility and care for sustainable development" is a saying that PTT Global Chemical Public Company Limited, or GC, adheres to day in and day out through a variety of projects which have received excellent feedback by communities, society, and partners. We are determined to leverage our operations by collaborating with governments and the private sector to implement projects that are effective in solving social problems, generating sustainable incomes for communities, and establishing profit-sharing businesses that benefit the residents of communities. The Council of Ministers meeting, which took place on March 15, 2016, approved a tax policy in support of social enterprises. This allowed GC to initiate a collaboration with other companies under PTT Group to establish Sarnpalung Social Enterprise Company Limited, or SPSE, in 2017.
SPSE operates as a conventional business in manufacturing products, services, etc. However, it is focused on boosting local employment to solve problems, strengthening communities, and supporting the environment – without the majority of its profit going to shareholders. In fact, at least 70% of the company's profit must be invested for CSR purposes. There are currently many projects being operated by companies under SPSE, and by extension, PTT Group.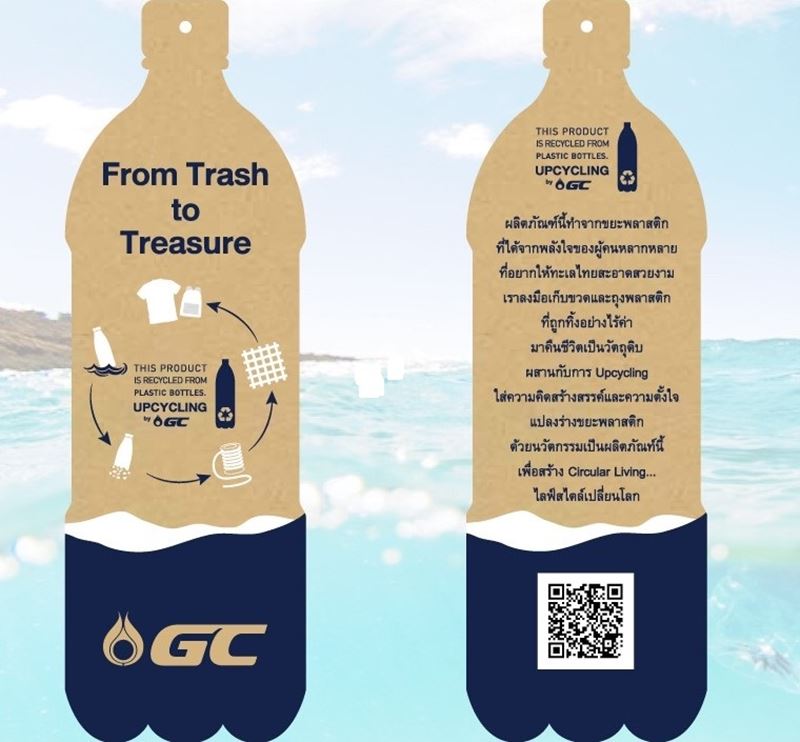 To respond to environmental concerns and the limited availability of natural resources, GC has made the "Upcycling SE" initiative SPSE's responsibility with the objective of operating and managing plastic waste through a comprehensive and sustainable process. A secondary aim is to create additional value through the "Upcycling" procedure which recycles used PET plastic bottles into fashionable products or items that are used on a daily basis, such as polo shirts, t-shirts, backpacks, and shopping bags for sale to customers under the "Upcycling by GC" trademark. Plastic waste used in this project comes from waste collection and segregation activities in communities that have partnered with GC to run this activity. Upcycling SE by GC serves as an excellent example of GC's Circular Living policy because resources go towards sensible investments to achieve a maximum advantage in value, together with raising awareness about the importance of waste segregation which will result in a more effective recycling process.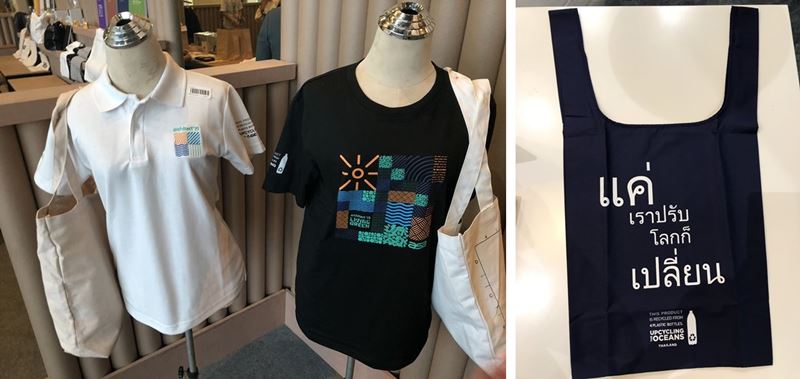 The creation and revenue generation of SPSE, and the beginning of the Upcycling SE project, not only symbolizes the ability to operate a business responsibly but counts as an important step forward in utilizing the advantages of the Circular Economy, one in which more and more companies are recognizing worldwide. GC is therefore widely recognized as an organization providing "Chemistry for Better Living."