Here's another way to show how a creative idea can solve a problem. Plastic waste is an ongoing issue around the world, while researchers are actively looking for ways to make plastic compostable. Today, the awesome 'Upcycling, Upstyling by GC' project by PTT Global Chemical Public Company Limited is demonstrating the important benefits and numerous applications of plastic, which have been labeled as a 'villain,' by using creative ideas to turn discarded plastic materials into practical value-added products.
Through the project, sought-after designers and nineteen well-established companies in the plastics industry joined together to complete a mission that aims to develop new, eco-friendly products in different categories ranging from clothing, crafts, jewelry, business models, and architectural designs.
Today, we cannot wait to highlight the following four products using creative ideas and cool gimmicks. Get ready to see something that will blow your mind!
Adding Value Using a Great Design with M Wrap-Recycled Boots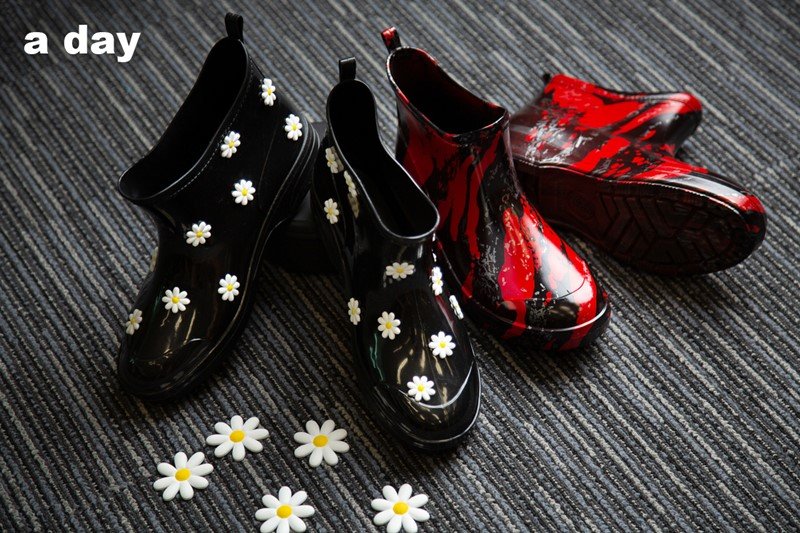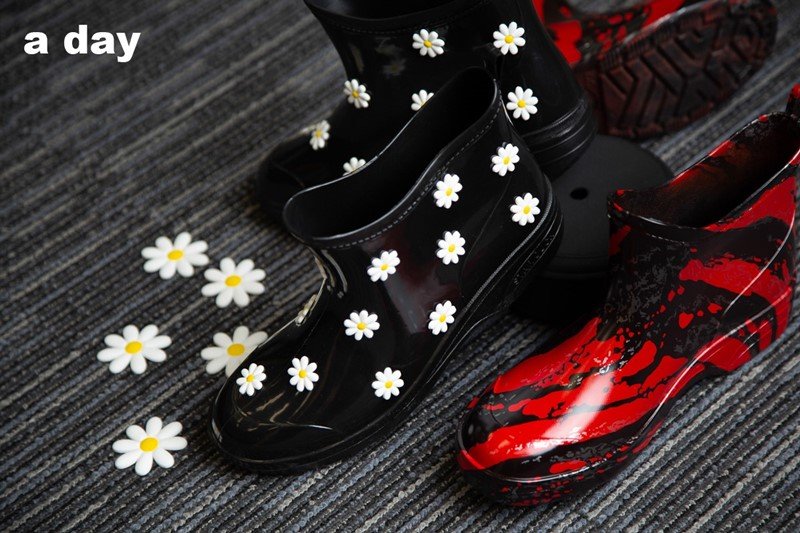 An outstanding advantage of a fashionable item made from upcycled waste plastic or unwanted materials is its fun and distinct look. This is certainly the case with M Wrap-Recycled Boots which were unveiled to the public as part of this project.
These lovely looking black boots were designed by the renowned designer Rarin Thongma from O&B, the popular shoe brand for women, in collaboration with MMP Corporation Limited, a food packaging film and stretch film wrap (M Wrap) producer.
First, we want to mention that the producer of M Wrap previously had the idea of using leftover food packaging film from partner hotels to make new products such as black boots worn in the kitchen or factory. Designers were subsequently invited to join the project to help add value to the product.
Rarin discussed the initial product idea, "Basically, we used food packaging film to produce boots that served consumer demand. What we're trying to do now is to make the product more marketable and boost income. However, we're facing commercial limitations as it's nearly impossible to expand production capacity because one pair of boots takes over 4-5 kilograms of food packaging film and we don't want to indirectly encourage anyone to use more plastic. The solution was that we added an awesome design into our product."
"The key message in our minds was to produce a pair of boots, based on our strategic concept, which can draw the attention of staff working in the kitchen or hotel with a lively and lovely look. The design concept was based on the shoes of school students, making a uniform item more fashionable by adding a little animated character on them. Then, we decided to make holes in the boots to add some nice decorative features such as daisies which represent pure love and M Wrap's passion to revitalize nature. The design also helped broaden future opportunities for which any brand or hotel interested in supporting a CSR activity can buy these boots and add their logo as needed."
Product development is underway, and Rarin expects the boots will attract other brands and companies, both domestically and internationally. It won't be a surprise to see these lovely boots used in many locations providing the wearers with immense satisfaction.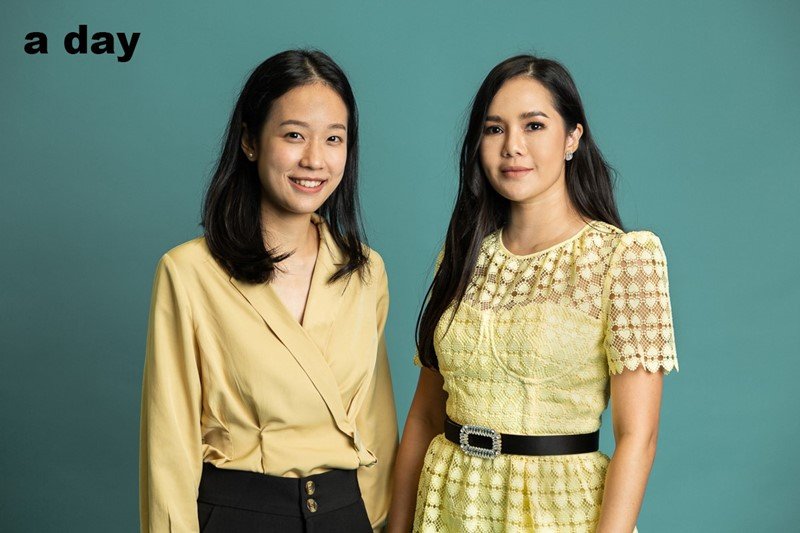 Ms. Rarin Thongma from O&B and Ms. Ruthaichanok Chongsatien from MMP Corporation Limited.
Learning to Live with Plastic in a 'Yang Yuen Yong (Everlasting)' Manner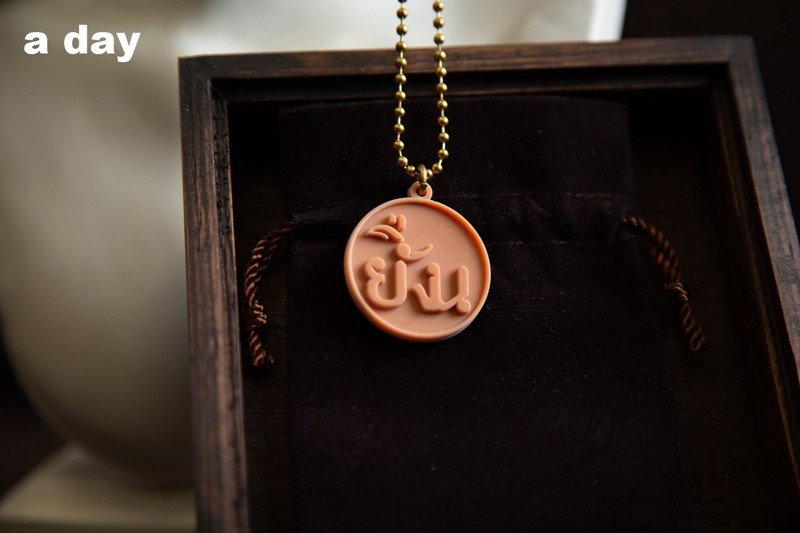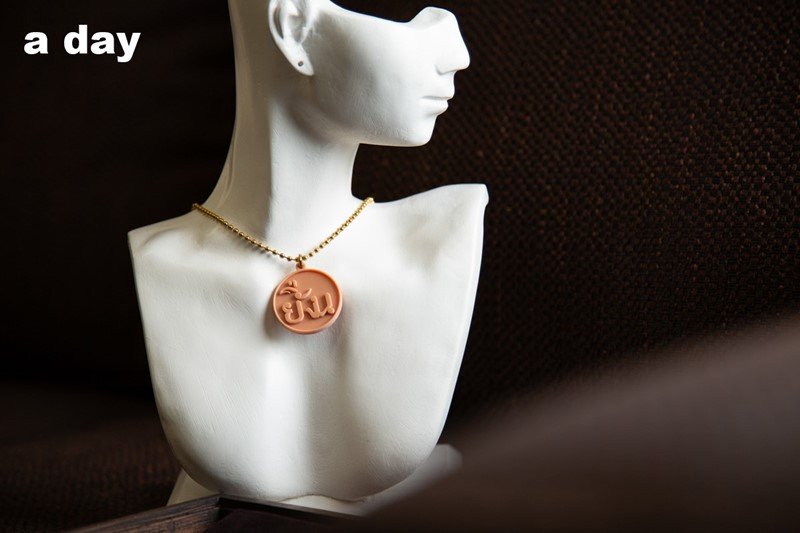 It is nearly impossible for plastic to decompose because its life cycle differs from natural materials. So, it's not surprising that people are desperate to find a way to dispose of plastic sustainably. However, we may be overlooking how to adapt to living with plastic in the long run.
Yang Yuen Yong (which means 'everlasting' in Thai) is a plastic pendant that conveys a sense of blessing. It was designed by notable designer Sarran Youkongdee from SARRAN, in collaboration with PLASTISSIMO FILM Co., Ltd., a producer of plastic film packaging. They teamed up to turn plastic film scraps from the manufacturing process into a new, value-added product.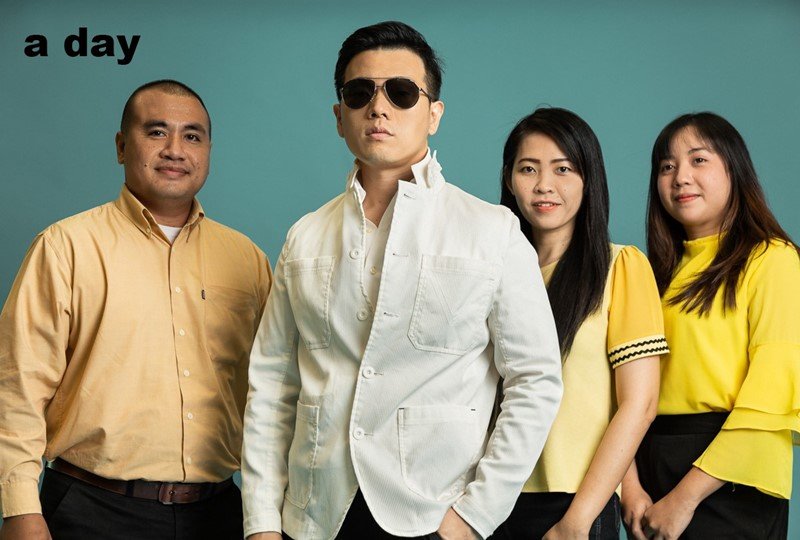 Mr. Sarran Youkongdee from SARRAN, along with Mr. Chettapong Meetan, Ms. Jeeraya Haetui, and Ms. Piyanuch Pengpaiboon as representatives of PLASTISSIMO FILM Co., Ltd.
"My initial idea was to produce work made from plastic scraps from plastic waste which was generated daily in the factory. As they decided not to melt or turn the waste into a new product due to high transportation costs and other expenses, our procedure had to be executed without adding any extra costs. We therefore decided to find an alternative option for the melting process to produce a new product that differs from existing products made in the factory."
"This product epitomizes our attempt to build a positive relationship between people and plastic, and to create an upcycled item that can last for generations. To give a gift or a blessing through a written message has been quite common in Thai culture for a long time. As I'm involved in arts and crafts, I wanted to include ancient Thai letters into positive wording applicable to any auspicious festival, for instance, 'Yang Yurn Yong' which literally means 'everlasting' in Thai. So this product represents another way to give a blessing to others to live long like plastic, and the blessing can be passed on to the recipients."
It's undeniable that plastic plays a major role in contributing to our well-being. Instead of trying to find a way to get rid of plastic, we should find ways to happily live with it.
Building 'The Beginning' and 'The End' Sustainably with Upcycling Bins for Cafés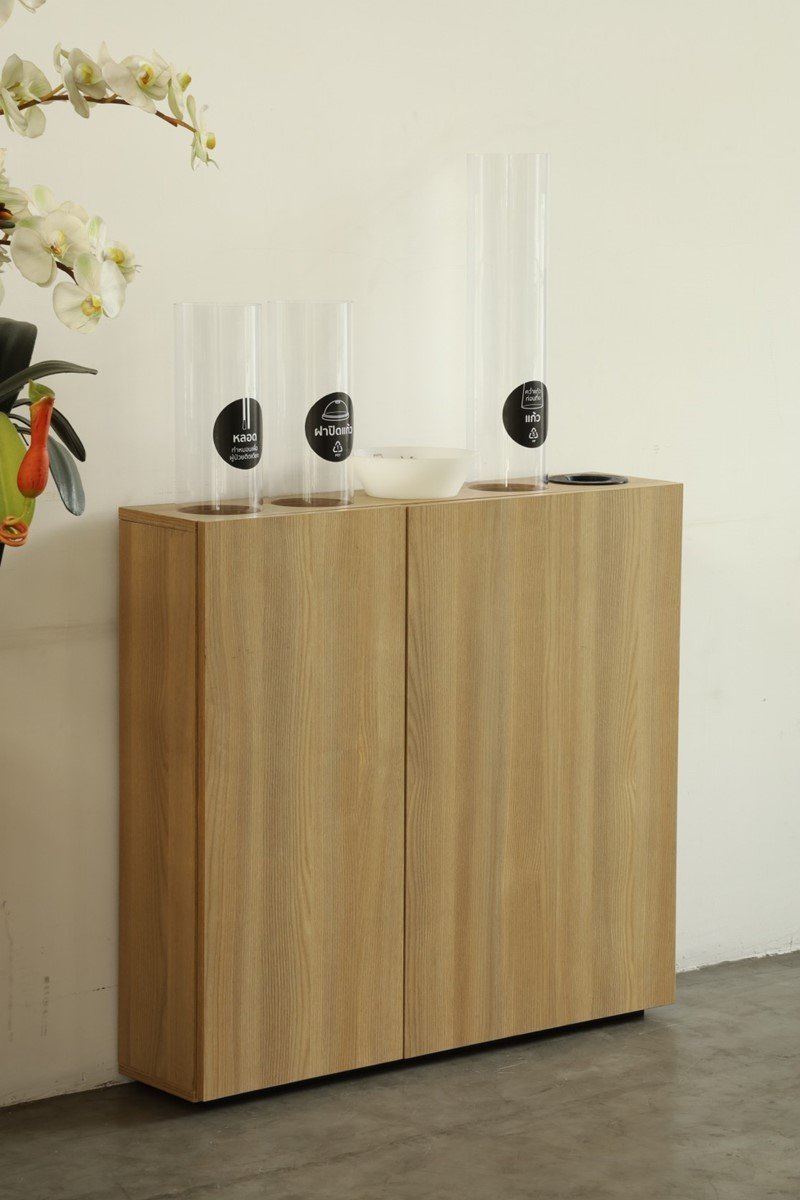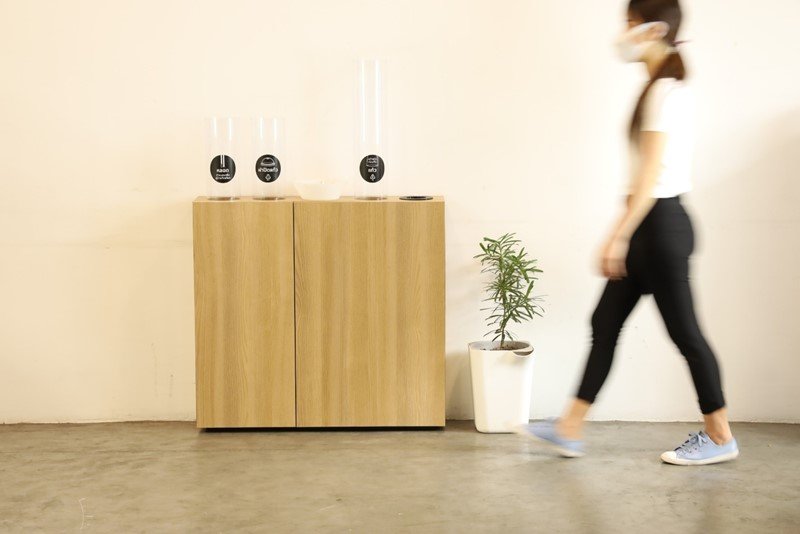 'A good design means adding value to not only the product but also the whole process.' This principle inspired Teerachai Suppameteekulwat, design director and co-founder of Qualy, along with TPBI Public Company Limited, a producer in the integrated packaging industry that mainly produces plastic bags, to join together to come up with a business model that is more sustainable and eco-friendly. Ultimately, this resulted in the design of a waste bin that promotes waste separation at cafes.
Teerachai told us about the initial idea behind his project that encouraged him to do something different rather than just adding value to a material. "Normally, plastic waste left in the factory is more likely to be recycled to produce new bags which only partially hit the nail on the head. However, this project encouraged me to highlight a disregarded yet interesting angle. For instance, it's encouraging waste separation in cafes or other places with positive results on a daily basis by making it beneficial for us and the environment in the long run."
"Therefore, the idea is to not only develop a synthetic 'wood-made' waste bin that promotes waste separation of recyclable plastic, but to provide a functional and efficient system that effectively reduces the amount of waste. We want to encourage people to sort straws and ice from the cup before discarding it, while the space to hold cups is large, as big as normal bins. The objective is to promote systematic waste sorting, thereby contributing to less waste. In addition, the straws are used by patients as a substitute for cotton filling, while the cups and lids are sold to make an extra income."
Another problem with a waste separation bin is that some people find it difficult to use, or it features an unimpressive design and may be impractical for use in public areas. If we can develop a bin that is easy-to-use, functional, and features a friendly design that blends in well with its surroundings, it will result in increased recycling and added value through a longer lifecycle for plastic.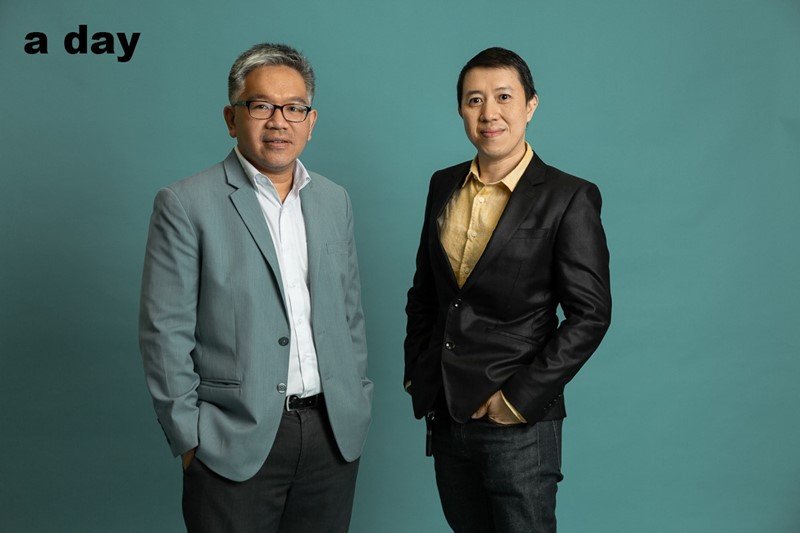 Mr. Teerachai Suppameteekulwat , Design Director and Co-founder of Qualy, along with Mr. Gun Veeragun from TPBI Public Company Limited.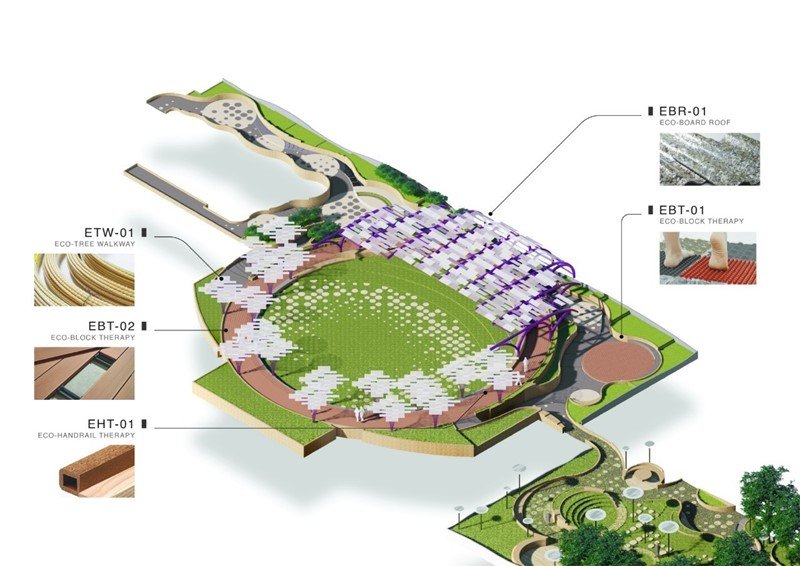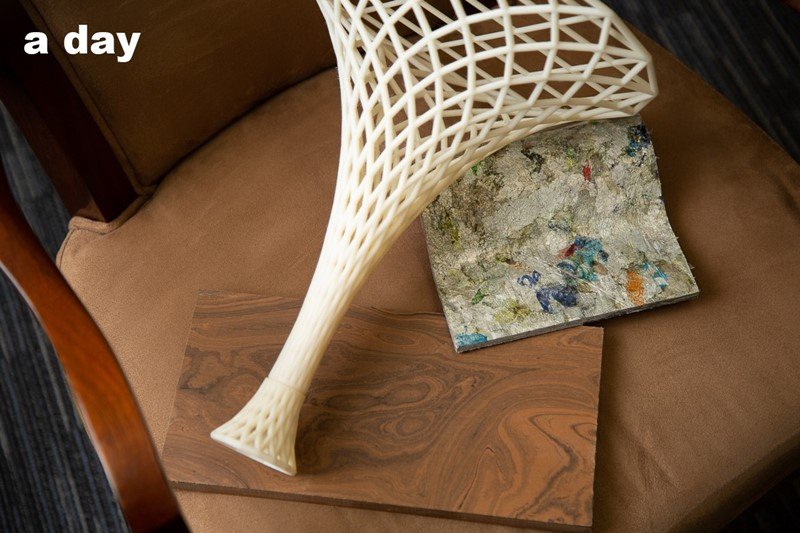 Upcycled Rooftop Provides Full Benefits for People and the World
This product was developed and co-designed by Ratiwat Suwannatrai, designer of OpenBox, in collaboration with RFS Co., Ltd., Ramathibodi Hospital using an eco-friendly material (wood substitute) that is durable and requires little care or maintenance, making it the perfect substitute material for outdoor use in structural work benefiting everyone at the hospital.
Ratiwat discussed the project noting that, "I'm so thrilled to have a chance to be associated with this because I've seen how new and creative ideas can really flourish. Even the architectural design, which is considered a made-to-order work, can be inspirational to others in developing a product that can make a difference in the world.
The idea was to turn the roof area of the hospital into a designated treatment and rehabilitation area for patients. Therefore, the designer decided to use synthetic wood produced from used materials in the hospital to make padded flooring, as a form of foot therapy to help increase nerve stimulation and blood circulation. Furthermore, an adjacent area for hand therapy was built and equipped with hand rails designed to more efficiently meet the movements and grips of patients' hands and fingers. The roof was made of polymer rebar like GFRP rebar (glass fiber reinforced polymer rebar) as a substitute for steel bars which reduces both cost and resource consumption, but retains durability and flexibility.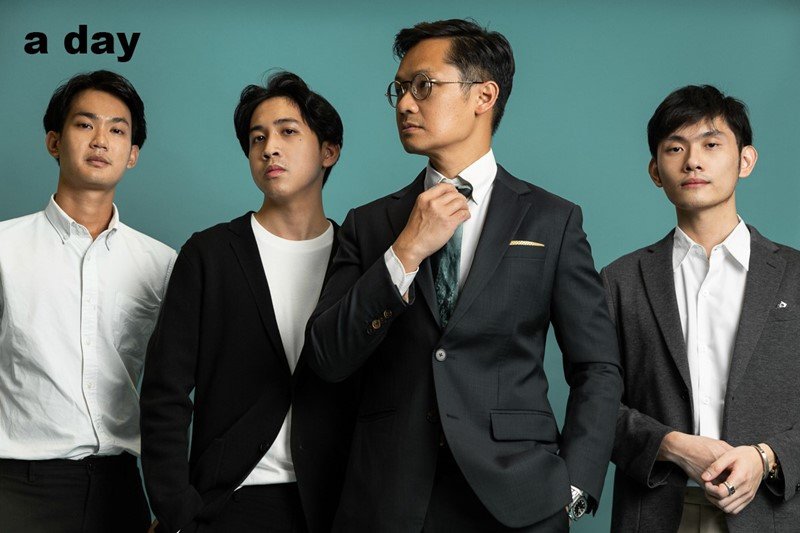 Mr. Ratiwat Suwannatrai, designer of OpenBox, along with Mr. Thaksin Chueng-ru, Mr. Wisavachit Saensuk, and Mr. Sattawat Suraruengchai from RFS Co., Ltd., Ramathibodi Hospital
It doesn't matter what kind of business we engage in, we just have to know how to apply our knowledge to the cycles of production and consumption. Ultimately, we can better support environmental and resource conservation and rehabilitation. It's time that everyone supports products made of leftover plastic waste using the upcycling process as it's an effective way to reduce waste throughout the world. These products are already providing social and commercial benefits and are for sale at the CSC Shop by GC and a network of partners. Anyone who is interested is welcome to visit the locations where these products are for sale. It's worth checking out!
This content is an excerpt of interviews in "Turning Problems into Opportunities using 'Upcycling, Upstyling' Designs'" in A Day Magazine's website (July 23, 2020).