GC has been promoting resource efficiency by building a collaborative model that includes our Customer Solution Center, or CSC, and clients and partners who brainstorm together on product designs and value-added products made from plastic waste. One successful plastic waste management project has resulted in adding value to a variety of by-products with exceptional designs and ideas from five leading designers:
The CSC and the Mobella furniture manufacturing company designed inventive and comfortable stools made from recycled plastic bottles (PET).
The CSC, Vinn Pattaravarin's team of designers, and Saengfah Industries Ltd. worked together using recycled polyethylene fabrics to make a collection of fashionable items.
The CSC and Thinkk Studio added value to waste from clients' industrial waste in clients manufacture by transforming it into outdoor furniture as part of the Chang and Friends Collection.
The CSC and AKORA collaborated to produce a bag made from recycled propylene.
The CSC worked with BOPE to create some truly eye-catching coasters.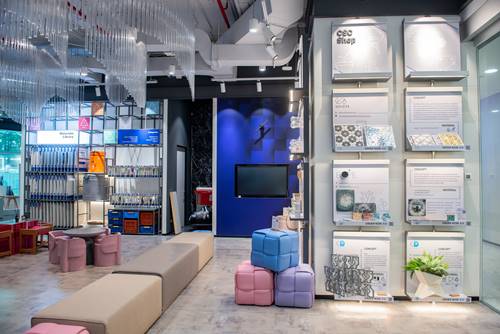 In addition to these pioneering products, the CSC delivers a wide range of creative material-centered design concepts. A showcase of some of the CSC's award-winning products from the 3rd ASEAN Plastics Award 2019 will be held in October, especially for entrepreneurs and those with a passion for creative and inspirational designs, as well as sustainable products.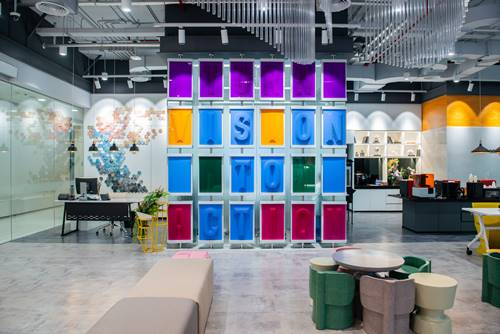 See you soon on the 1st floor, CSC Studio, Energy Complex, Building A, Chatuchak, Bangkok!