The Upcycling the Oceans, Thailand project
The "Upcycling the Oceans, Thailand" project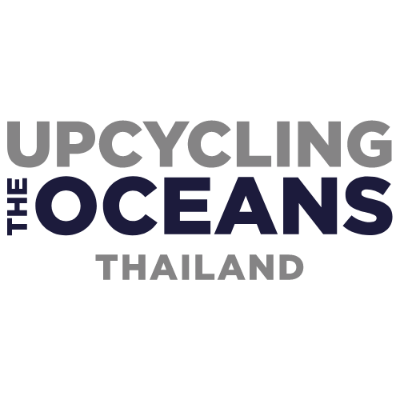 The "Upcycling the Oceans, Thailand" project encourages the public to take part in addressing the plastic waste problem at marine tourist attractions in Thailand. This approach involves transforming plastic waste into fiber to produce value-added products in support of the Circular Economy and helps promote the efficient use of plastics leading to reduced waste in the ocean and an improved condition for coastal areas through sustainable waste management.
"Upcycling the Oceans, Thailand" is a collaborative project that began in 2017 involving three partners – the Tourism Authority of Thailand (TAT), PTT Global Chemical Public Company Limited (GC), and the ECOALF Foundation. The aim is to promote a waste management solution for Thailand's coastal and marine tourist areas. The project also involves transforming discarded plastic waste into new value-added products while promoting responsible tourism by minimizing the amount of waste in the seas around Thailand.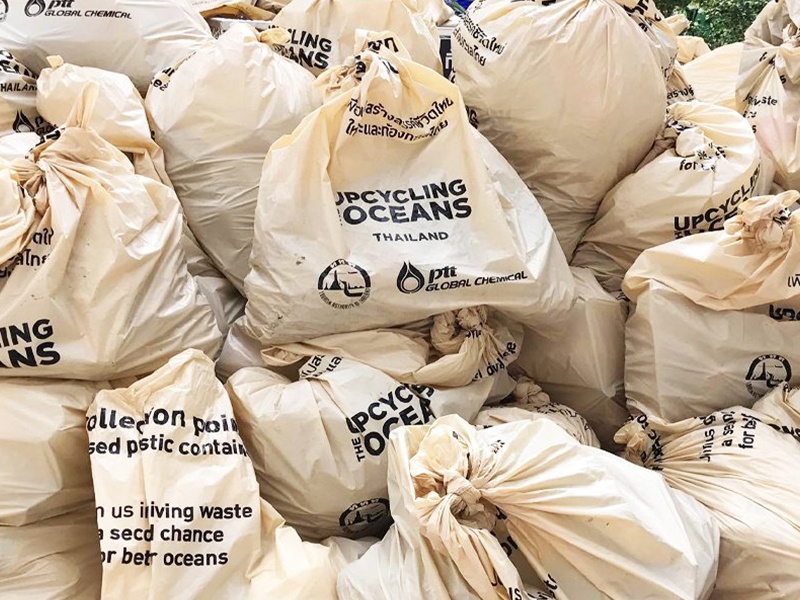 Increased public awareness of and participation in Thailand's efforts to reduce the amount of waste
This project has increased public awareness of and participation in Thailand's efforts to reduce the amount of waste along the country's popular coastal and maritime areas. Through the project, PET and PE plastic waste, such as plastic bottles and bags found in the sea and in coastal areas, were collected and transformed into value-added clothing and fashionable products. This approach established an efficient and long-term utilization of plastic waste which contributed to resource efficiency. The main purpose was to promote sustainable management solutions of marine waste through the transformation of plastic waste to produce value-added products that contribute to a circular economy and responsible tourism. It further helped protect and conserve the beauty of the country's coastal areas.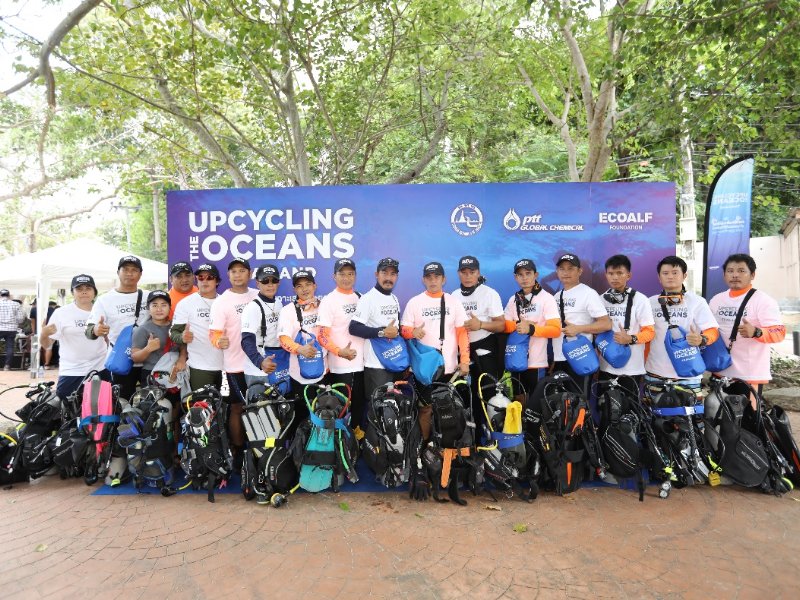 The "Upcycling the Oceans, Thailand" project was active for three years, from February 2017 to January 2020. The project's pilot areas were Samet Island in Rayong province, Tao Island in Surat Thani province, and Phuket on the Andaman coast, all very popular tourist destinations. The target groups included Thai and foreign tourists, divers, communities, tourism operators, public agencies in tourist areas, and the public.
"Upcycling the Oceans, Thailand"
standardized its operational procedures which included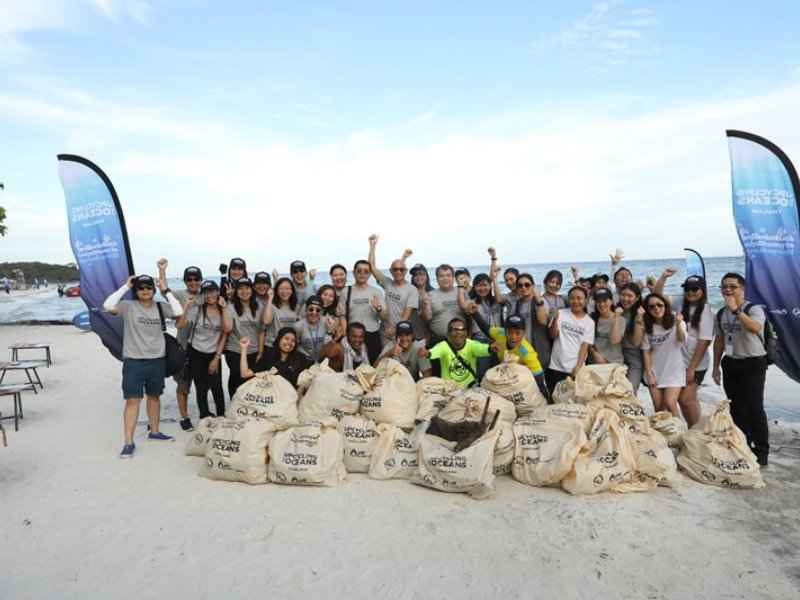 1
Educating operators, communities, and the public
Introducing new and effective waste management by collecting and sorting waste for transformation into value-added products in line with the concept of Circular Economy, supporting responsible tourism and contributing to the conservation of Thailand's seas.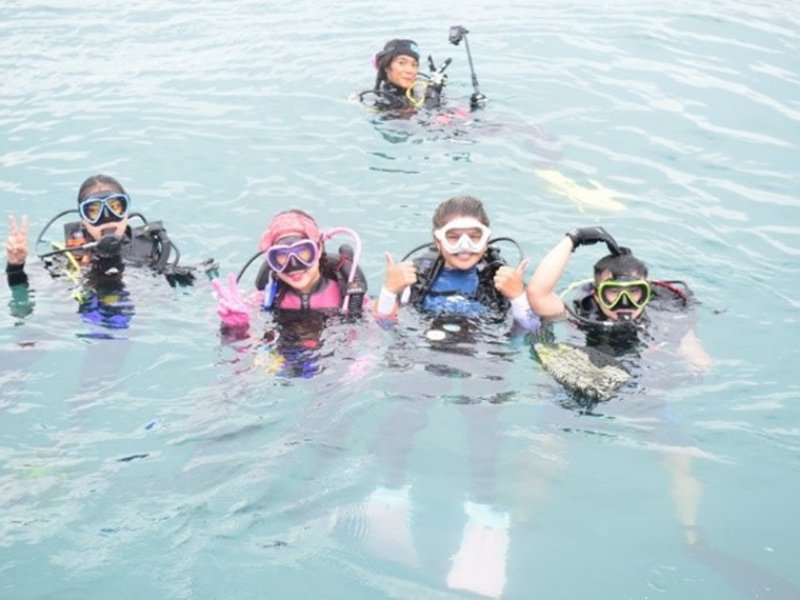 2
Building awareness and participation among operators, communities, and tourists
Promoting responsible tourism and the conservation of the seas around Thailand through activities such as scuba diving to collect plastic waste, providing waste bins and sieves especially designed for the project at prime locations in communities and tourist areas on Samet Island in Rayong and Phuket, and waste collection, sorting and transformation.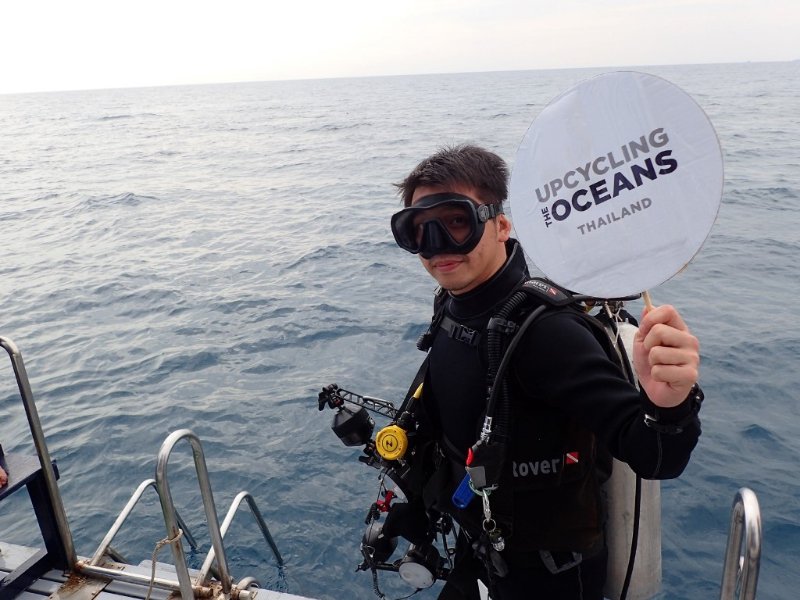 3
Collecting, sorting, and transforming plastic waste using eco-friendly innovations or green technology
Transforming plastic waste into fashionable value-added products such as apparel, bags and other stylish items and accessories. This involves weaving yarn made of PET plastic waste into designated fabrics and transforming PE plastic waste into plastic resin to create the value-added products.
4
Distributing products transformed from plastic waste with partners
Promoting the distribution of products made of plastic waste for the young generation and eco-friendly consumers through online and physical channels.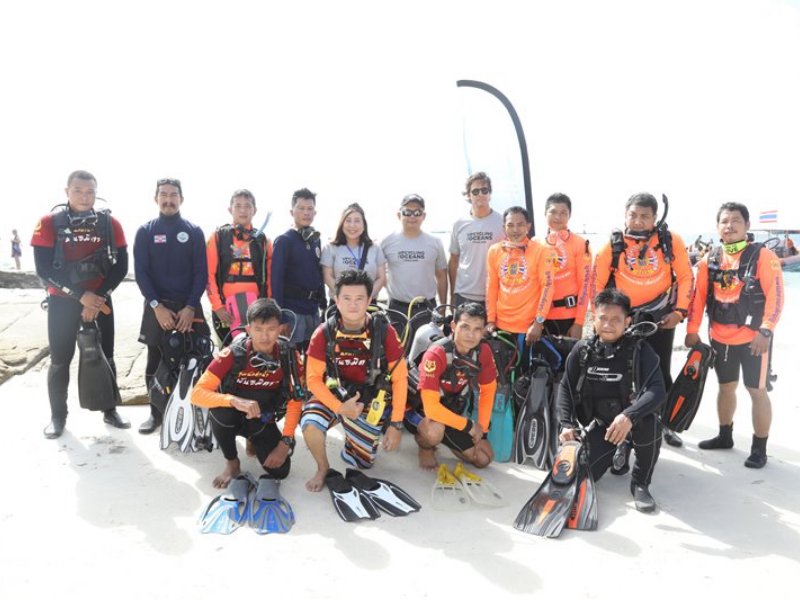 While the project has concluded, GC remains committed to supporting the cleanliness and protection of Thai seas, increasing social engagement and participation in waste management, and promoting waste separation and the efficient use of resources to ensure that the resulting benefits extend to the next generation....