22 April 2020
GC Group and Plastic companies stand side by side with the Thai people to win the fight against COVID-19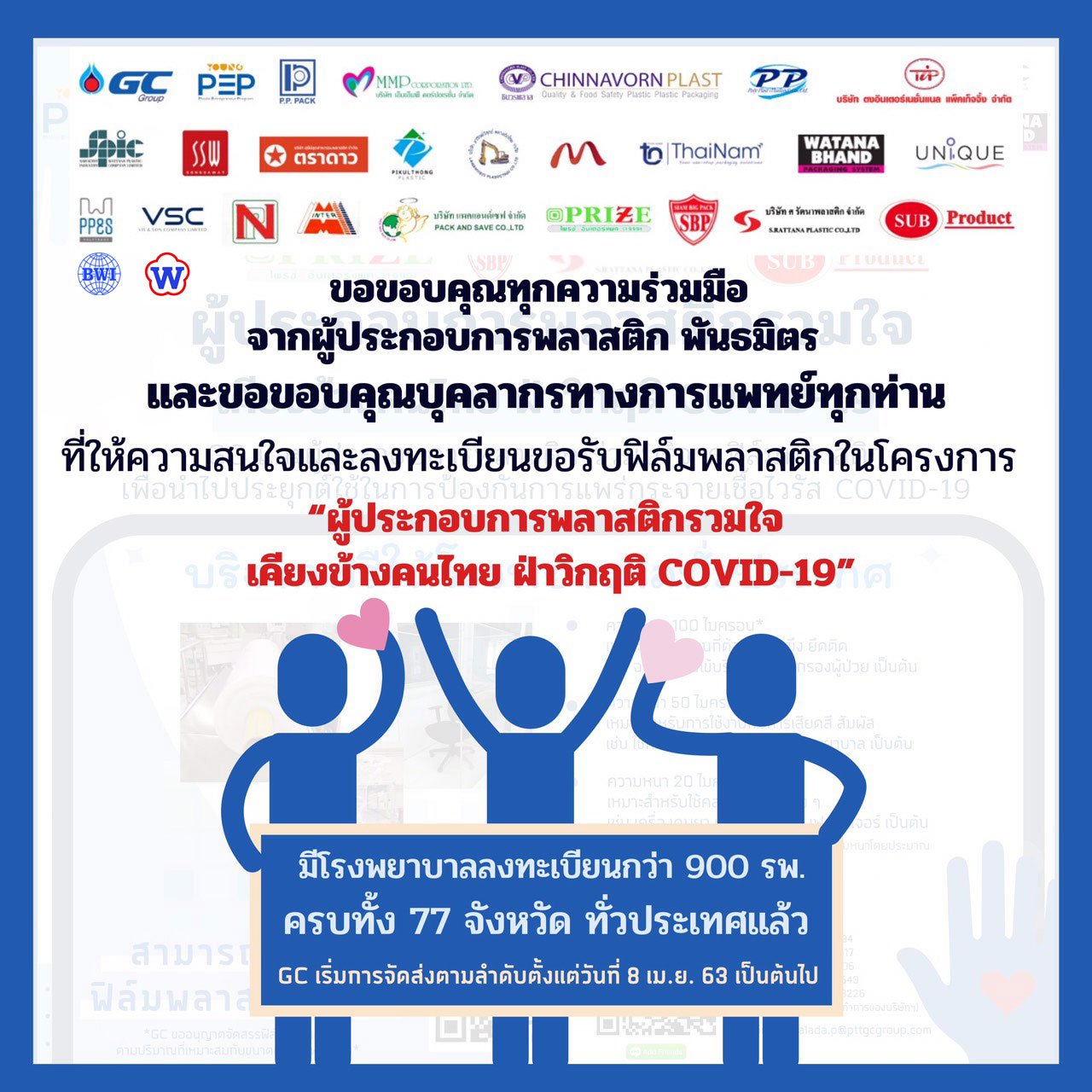 Total numbers of hospital that registered and requested are 906, from 77 provinces of Thailand.
(as of 21 April 2020)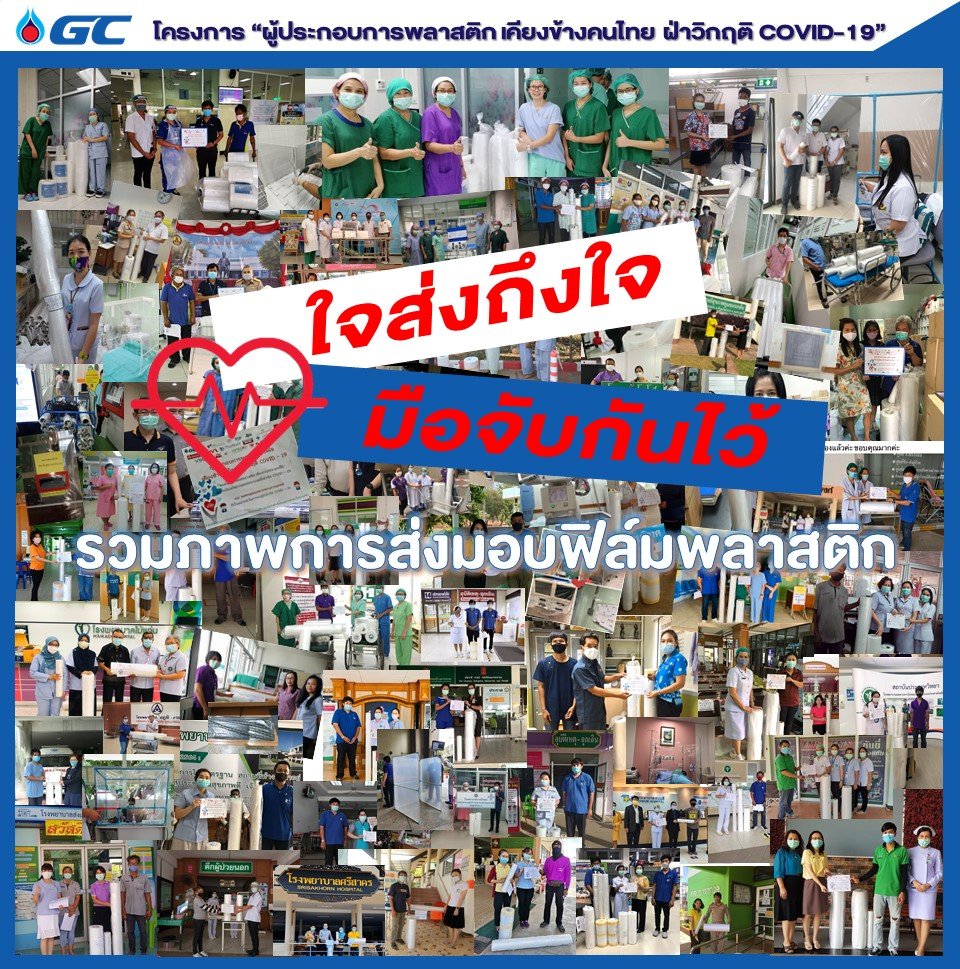 GC Group and plastic companies jointly donated plastic film to hospitals to prevent the spread and infection of the COVID-19 virus. The plastic film is 20-100 microns thick, tough/firm, durable and flexible and can be used for the following purposes:
100 Microns: Partitions to separate patients at screening points
50 Microns: Wrap patient beds, wheelchairs and the interior of ambulances
20 Microns: Wrap medical equipment and furniture
Inquiries
Email: mealada.p@pttgcgroup.com
Line: @polymersolution
Remarks:
GC will manage and deliver the quantity of plastic film based on the capacity of each hospital.
Each hospital will be received donation one time.
For any hospitals that already have been registered between 4-8 April 2020, please do not register again.
Sponsored by
PTT Global Chemical Public Company Limited (GC), GC Marketing Solutions Company Limited (GCM), GC Logistics Solutions Company Limited (GCL) and the following plastic companies:
S.Rattana Plastic Co., Ltd.
Wangpack Co.,Ltd.
Note: Total sponsoring plastic companies as of 14 April 2020.