27 May 2020
GC provides acrylic wall shields for Siam Piwat for use throughout ONESIAM Group's shopping malls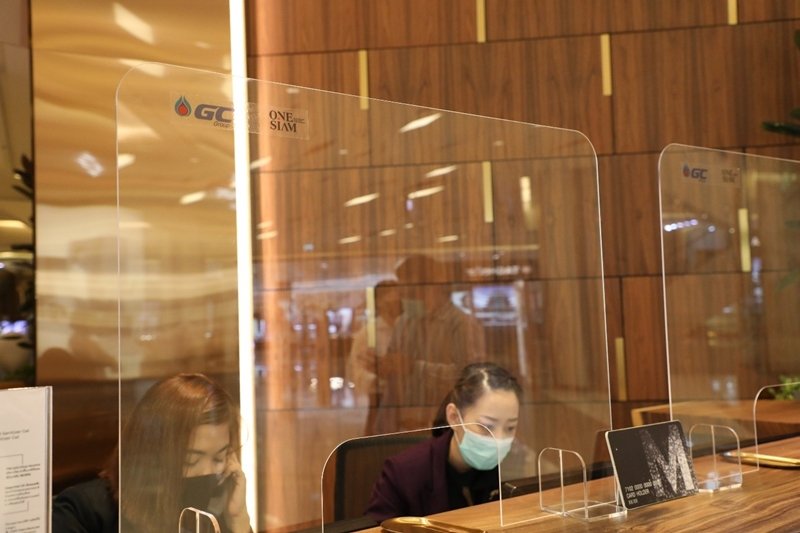 GC Group provided plastics and chemicals to produce personal protective equipment for medical professionals, such as face shields, to support them in their fight against COVID-19.
The current situation in Thailand is pointing to a positive trend. Various department stores have re-opened to the public, however, it's necessary to remain vigilant and maintain a social distance. GC recognizes the need to prevent further infections or a second wave in the future. Therefore, the company is supporting the use of "Wall Shields" in public areas where there is close communication, such as information counters at department stores, to prevent the spread of Covid-19.
Designed by experts, the wall shield is made of acrylic, and is one of GC Group's high quality products providing a strong and durable solution. It comes in three sizes, which are A, B and C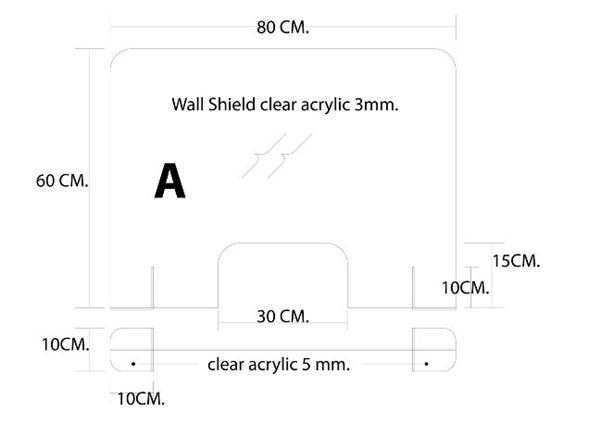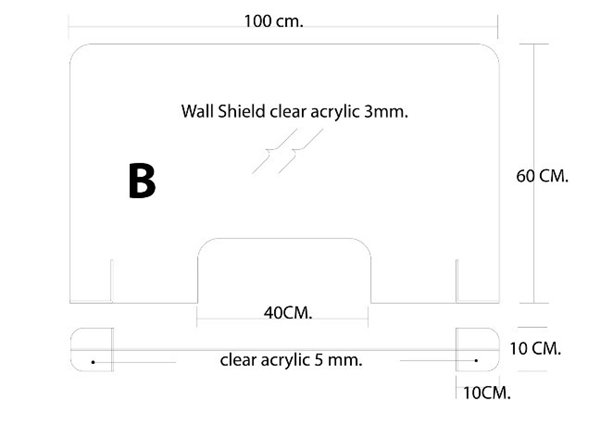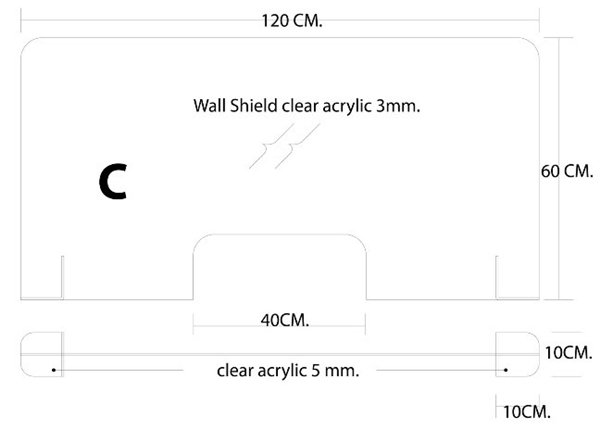 For the first phase, GC provided wall shields to support their use throughout ONESIAM Group's shopping malls which consist of Siam Paragon, Siam Center, Siam Discovery and Icon Siam under the management of Siam Piwat., one of GC's co-sustainability partners, to build confidence and improve safety for customers while they shop and get service. GC plans to work with other partners in the near future to meet the needs of the "new normal" and improve better living for all Thais.