The COVID-19 pandemic has altered the way consumers live, leading to the creation of a 'new normal' and an increased focus on personal hygiene. To help constrain the spread of COVID-19 in Thailand while helping protect our skin from the disease, GC, as a main sponsor of Luffala Community Enterprise, partnered with the Program in Cosmetic Science, Faculty of Science and Technology, Suan Dusit University, to develop a new product under the of LUFFALA HYGIENE brand. This hygienic liquid hand wash helps to reduce bacterial accumulation thanks to its key ingredients including benzalkonium chloride, which can effectively kill the COVID-19 virus, premium-quality glycerin provided by GC Group, along with beach morning glory extract which keeps skin hydrated and soft. Luffala Community Enterprise responded to physical distancing practices by remotely attending an online product formulation course, alongside experienced teachers who provided advice on guidelines. The course was offered by the cosmetic science program, Faculty of Science and Technology, Suan Dusit University. The liquid hand soap comes in two different scents: Baby Powder and Fresh Orange.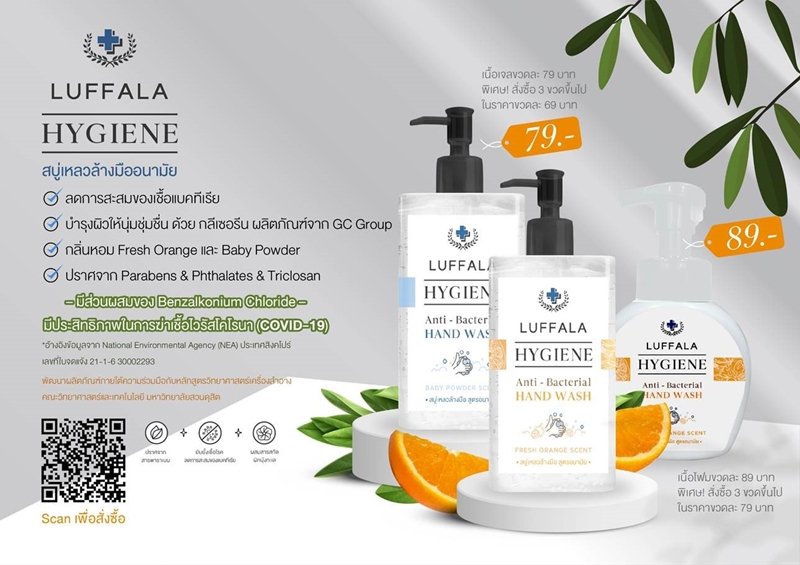 GC recently donated LUFFALA HYGIENE's liquid hand wash to the Thai Red Cross in Rayong province. The hand wash was part of a survival package for those affected by COVID-19.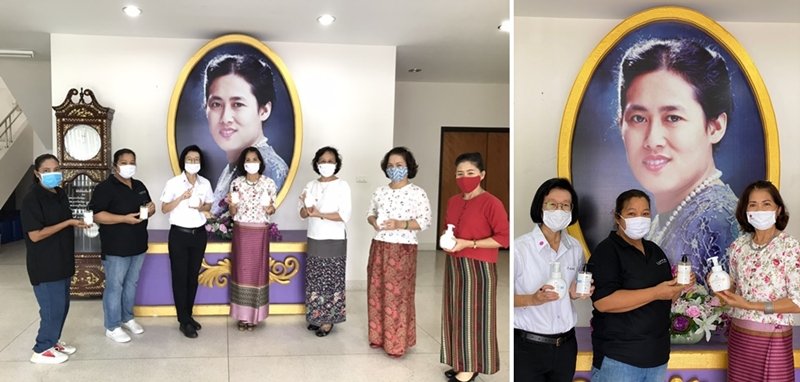 GC also provided LUFFALA HYGIENE's hand gel and foam sanitizers, which can reduce bacterial accumulation and contamination, to the Rayong Area Regional Excise Office for use in their 'Excise for Society' initiative, also as part of their survival bags for those impacted by the COVID-19 epidemic.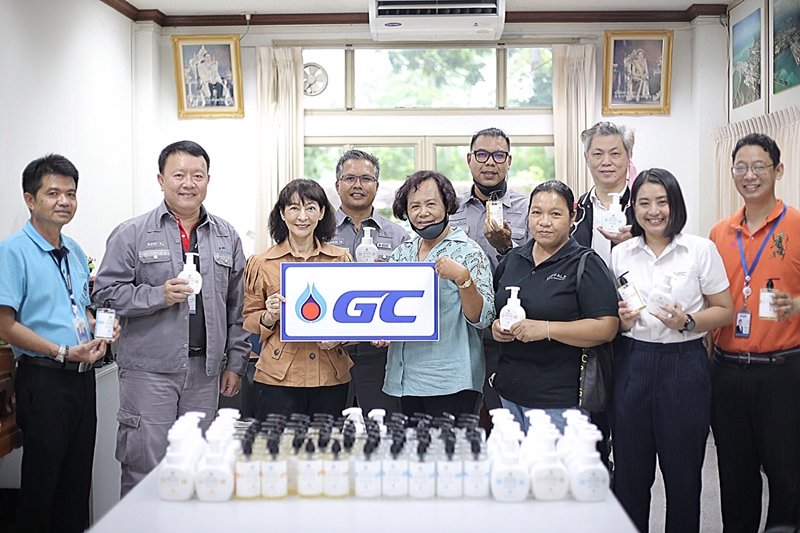 The Luffala Community Enterprise was conceived in 2010 under GC's plan to support a better quality of life and the sustainable well-being of communities in Rayong province, ensuring that local residents were given an opportunity to take part in developing products based on their local knowledge, and to create jobs and boost incomes. GC contributed financially to the community and also provided its own innovations and technologies to combine local knowledge with the expertise of a valued partner, the School of Cosmetic Science, Mae Fah Luang University. Together, they developed a skin care collection and skin nourishing products under the LUFFALA brand featuring outstanding benefits thanks to local herb extracts such as beach morning glory and monkey fruit, along with glycerin as a key ingredient and moisturizing agent provided by GC, all of which contributed to a premium-quality product line. The products were later made available in the market after the Luffala Community Enterprise was registered in 2011.


Responding to Physical Distancing with Online Learning on Production and Product Formulation
Since 2011, LUFFALA has continued to develop and produce a variety of products to meet the demands of consumers while maintaining high product quality standards. In 2017, the LUFFALA brand was selected by Thai Airways for use in their business class service.
LUFFALA is known for its special packaging design. In 2019, LUFFALA, the Program in Cosmetic Science, Faculty of Science and Technology, Suan Dusit University, and the Faculty of Decorative Arts, Silpakorn University, teamed up to compete in a packaging design contest under the 'From Folk Wisdom to International Arena' concept. They received the 4-Star OTOP Product which certifies product quality and competitiveness, providing an important boost when promoted in international markets. This important recognition was an important source of pride and an achievement to the community enterprise and local residents of Rayong province, which GC and its partners have pledged to continue to support.
Ensuring your confidence: All LUFFALA Community Enterprise products were registered as a cosmetics product and approved by the Thai Food and Drug Administration (FDA).