GC is standing side by side with Thais to deal with COVID-19 which supports its efforts to provide Chemistry for Better Living.
Responses to Deal With COVID-19
The COVID-19 pandemic is the most pressing issue for the country affecting our way of life. GC, standing firmly with Thai society, has been providing continuous assistance, contributions and support to people in the country to help them get through this crisis since the first outbreak.
GC is implementing four key measures:
Contributions to Communities and Society
Communications to Build Visibility with Stakeholders
Employee Safety
The company must keep employees from becoming infected with COVID-19
We treat our employees like family. Keeping them safe and providing them with personal hygiene tools and up-to-date information is an important mission which GC recognized early on. During the COVID-19 pandemic, the Company has continuously implemented comprehensive measures to ensure employee safety and build confidence, which in turn, helps alleviate the burden on the government sector. The measures consist of: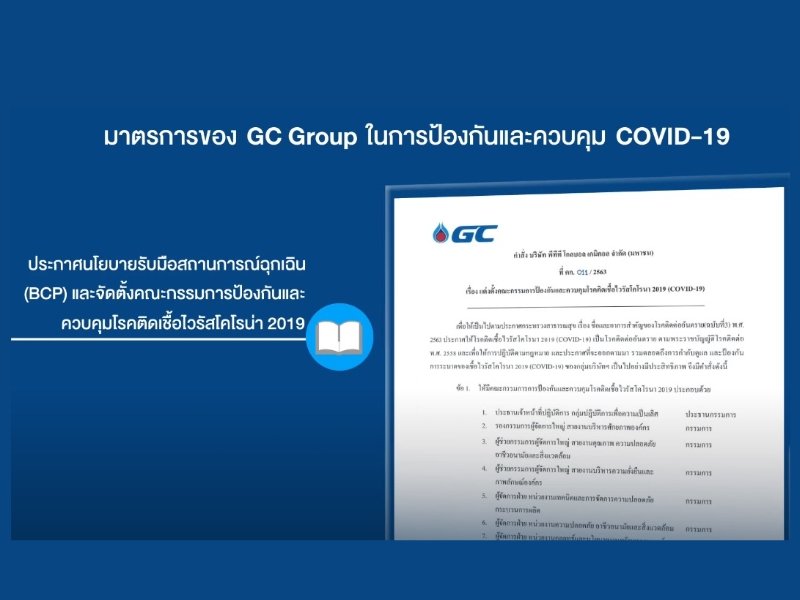 1
Appointing a working group under the supervision of a "Coronavirus (COVID-19) Prevention and Control Committee" to continuously monitor the evolving COVID-19 situation.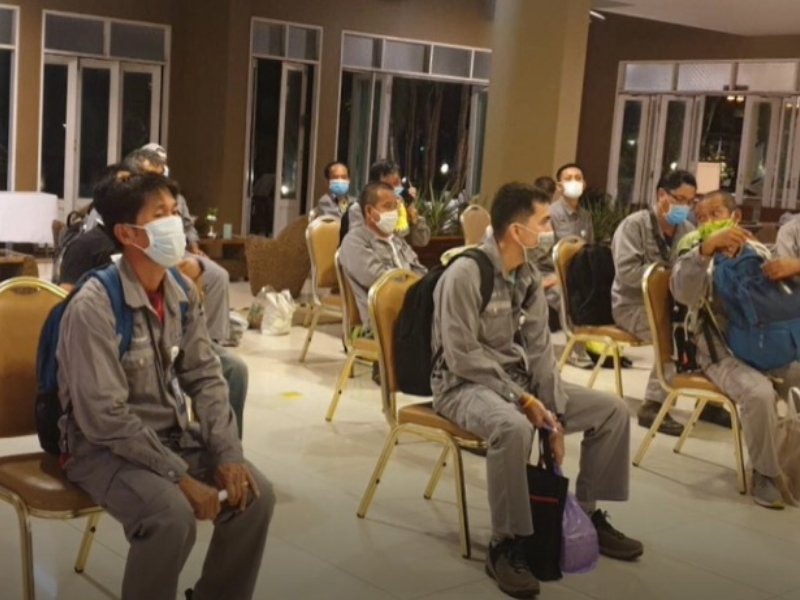 2
Implementing 'Lock-up' measures for factory workers.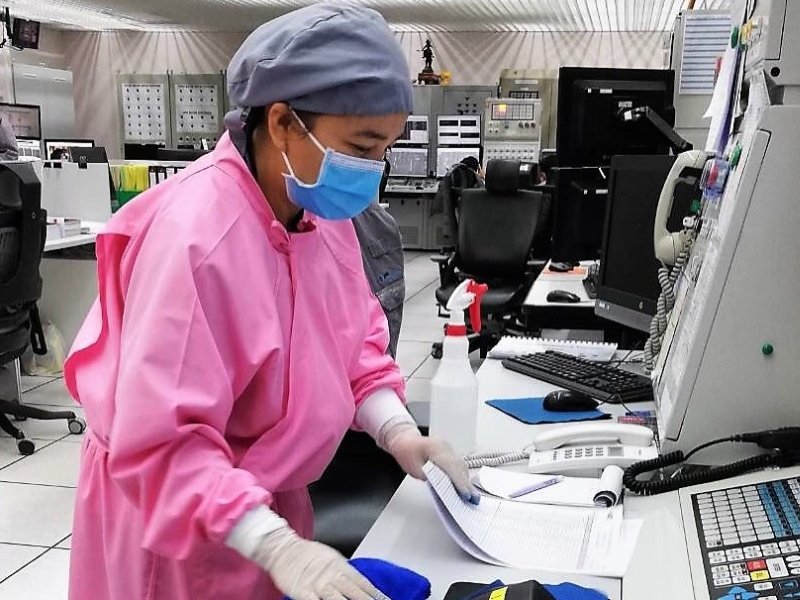 3
Emphasizing strict cleanliness in office areas and factories.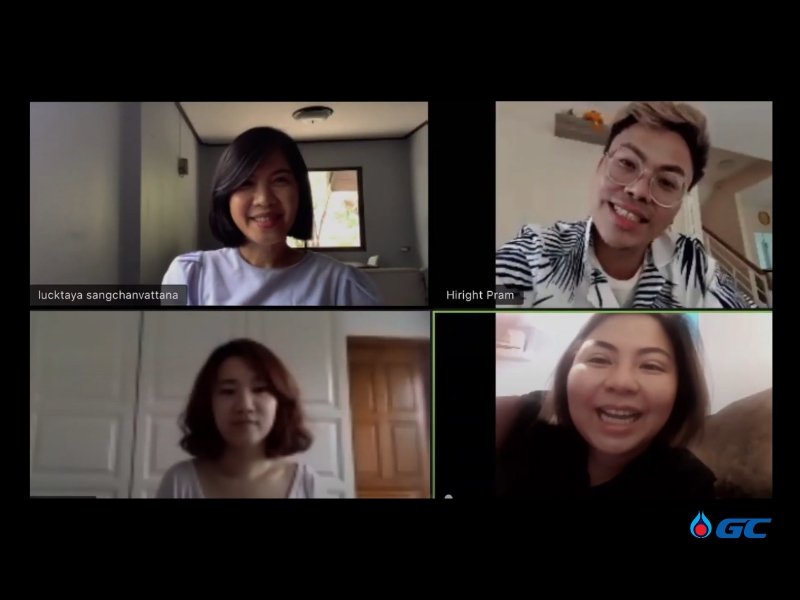 4
Increasing the number of office employees working from home from 66% to 90-100%.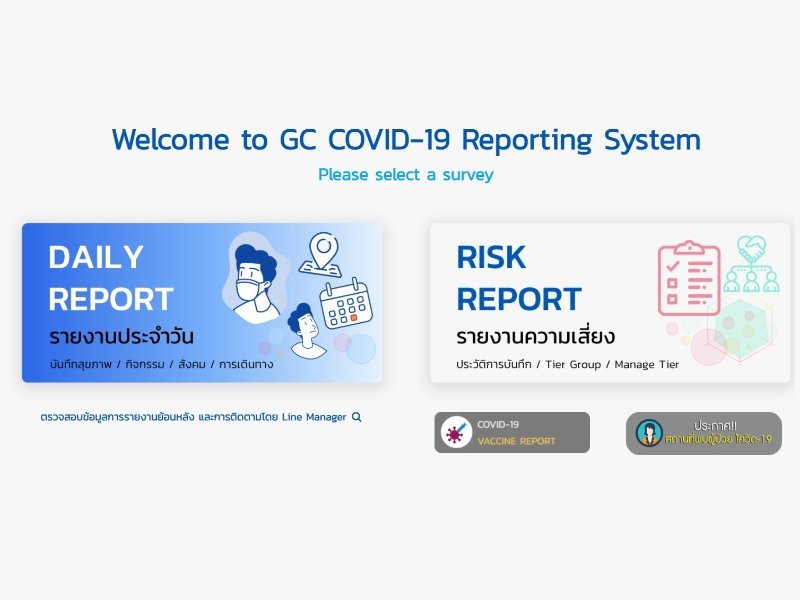 5
Developing a 'Fight COVID-19' app to monitor employee health and function as a channel to register for vaccinations.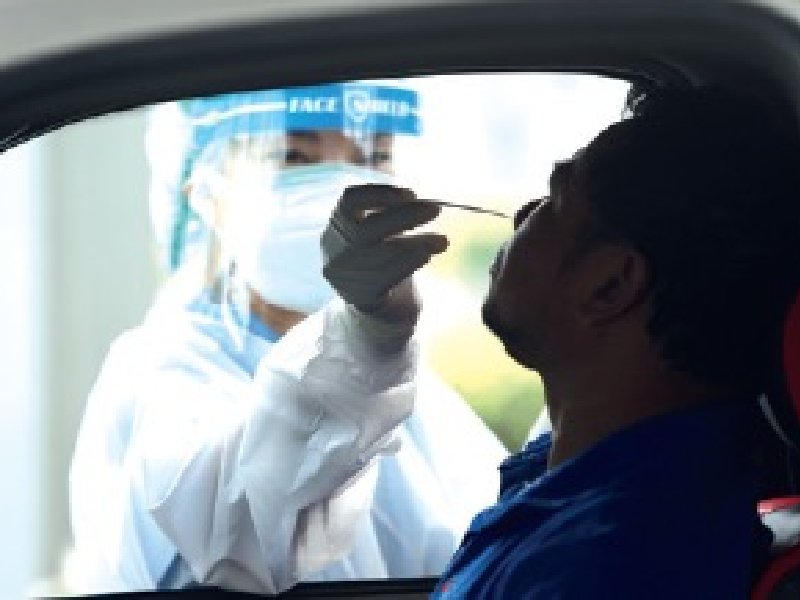 6
Providing 'Drive-Thru' COVID-19 testing for employees.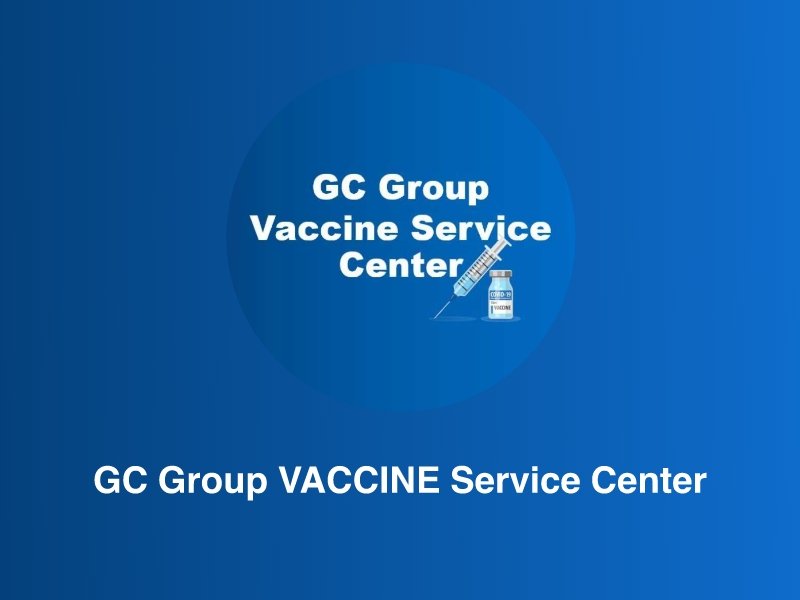 7
Providing vaccines for employees and their families, as well as their parents.
8
Building a better understanding about vaccines among the Company's employees.
Business Continuity
Adaptability to any situation is the key to business sustainability and continuity
While COVID-19 has altered the economic landscape, GC is continuing to prioritize the delivery of quality products on time together with the following support measures: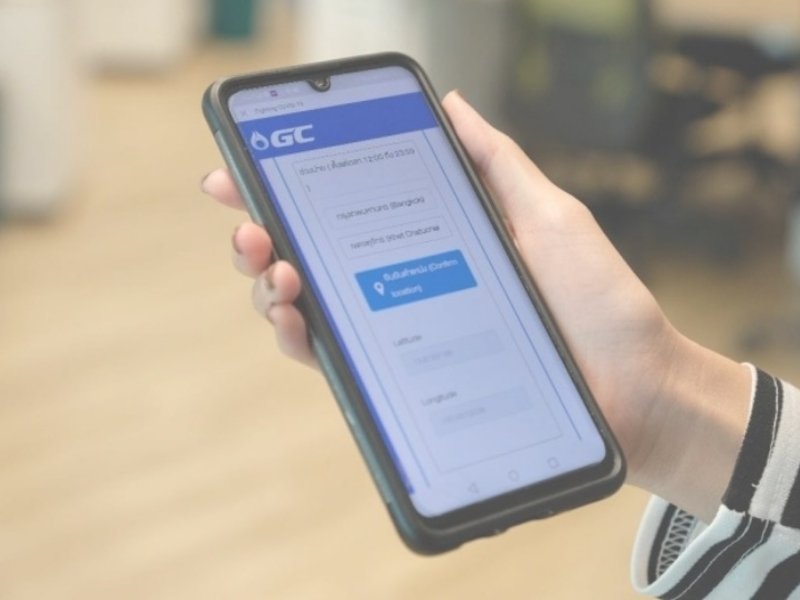 Business Continuity Management (BCM)

Increasing the performance of employees through 'Upskilling & Reskilling'

Becoming a digital-driven organization through a "Digital Transformation" strategy

Ensuring the safety of customers through COVID-19 prevention and control measures for logistics

Assisting customers by supporting their businesses and responses to COVID-19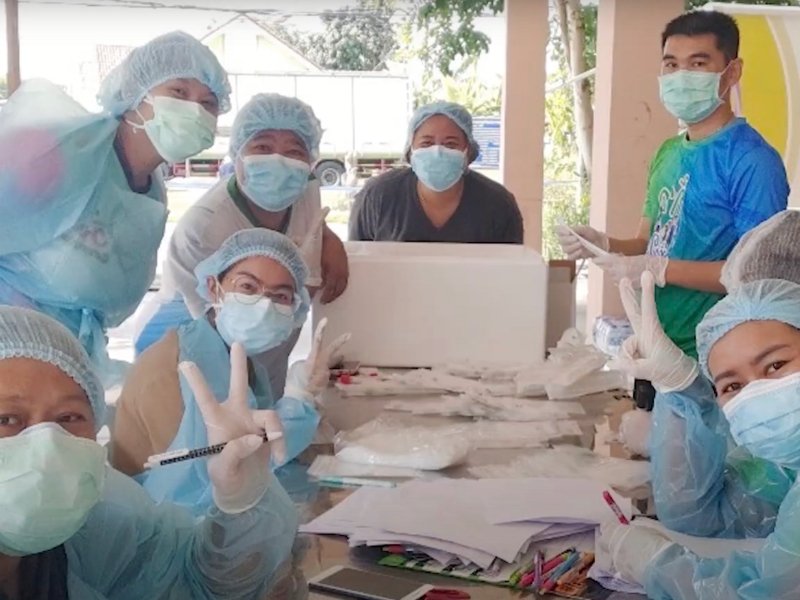 GC implemented a Business Continuity Management (BCM) plan and launched an Emergency Management Center (EMC) to rapidly deal with any employees infected with COVID-19.
Amid the COVID-19 pandemic, GC is maintaining its production capacity in all of its production lines by optimizing workflows to increase efficiency and agility while increasing the performance of employees through upskilling & reskilling measures to deliver high quality products on time along
with a collaborative plan with customers under our policy of "Customers exist, therefore, we exist."
GC prepared a corporate readiness plan to respond to all forms of change. This included setting-up an ad-hoc "Digital Transformation" team two years ago to conceive of ways to work proactively based on a vision that looks to the future, and how to drive GC as a digitally-driven organization that operates with a focus on sustainability.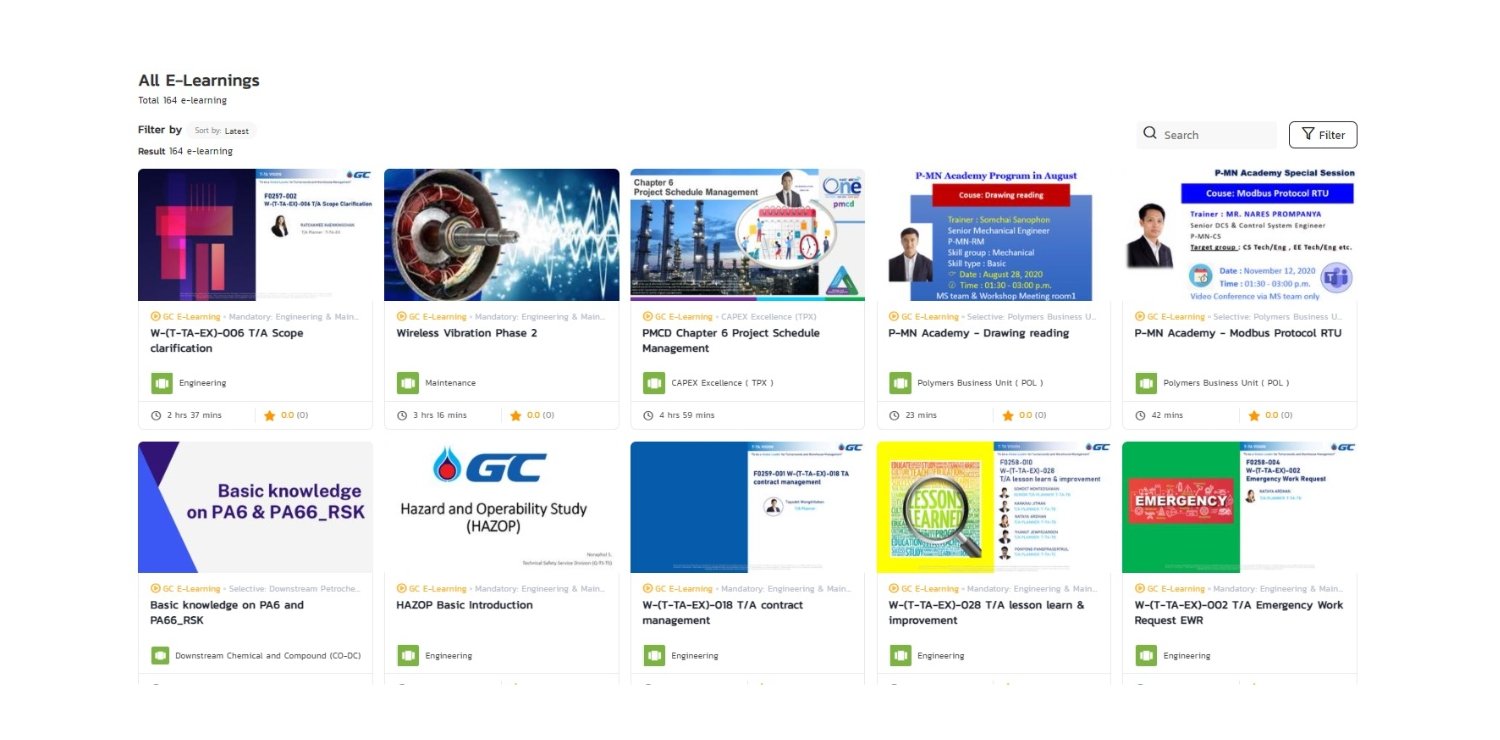 COVID-19 Prevention and Control Measures for Logistics
Product Packing
All drivers must check their temperature at the warehouse checkpoint when collecting goods. A recheck is required if their temperature equals or exceeds 37.5°C. After the recheck, if their temperature still equals or exceeds 37.5°C, the Company has the right to refuse granting access to the warehouse area and the driver must see a doctor for further examination, testing and getting rest as needed.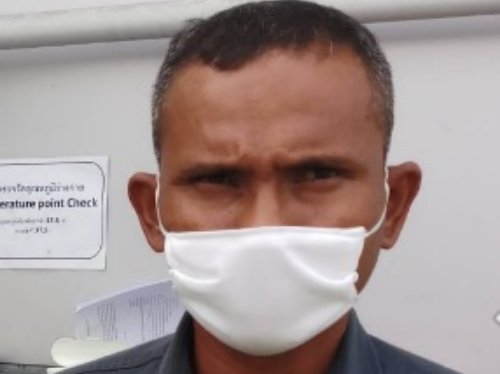 All drivers must wear a cloth, surgical or N95 mask at all times while at the Company's warehouse area.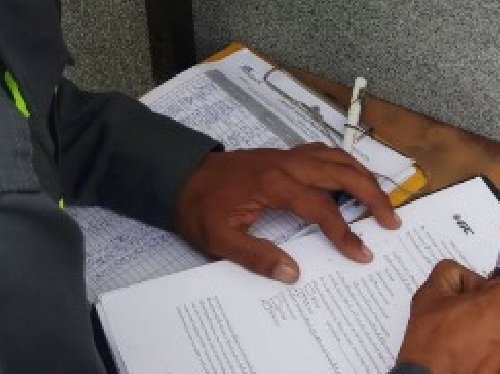 All drivers must undergo screening tests before entering the warehouse area to check for:

Fever ≥ 37.5 °C
Cough / sore throat / runny nose / shortness of breath
If they have traveled abroad in the last 14 days
If they have had close contact with a patient suspected of contracting COVID-19

The Company has the right to refuse granting access to the warehouse area if the driver is within the scope of the above conditions.

All drivers must avoid traveling to high risk areas in accordance with the government's announcements.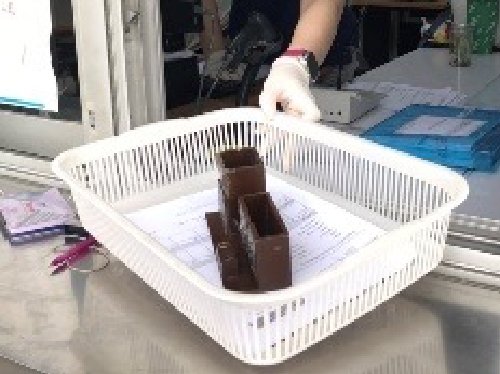 All drivers must comply with measures to reduce their direct exposure such as hanging the vehicle keys at the point provided by the warehouse while packing goods, submitting documents or items through the provided tray holders, etc.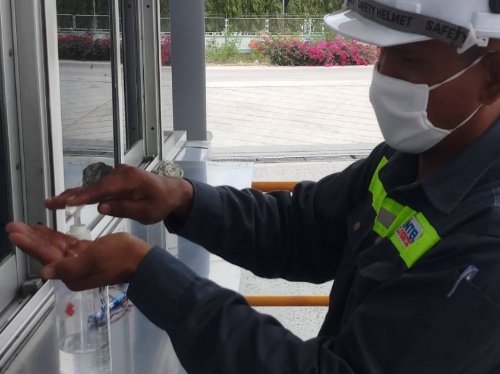 Drivers must regularly wash their hands with soap or hand sanitizer provided by the Company and strictly comply with the area's sanitation measures.
Drivers must regularly clean and disinfect the interior and exterior of their delivery vehicle.
Shipments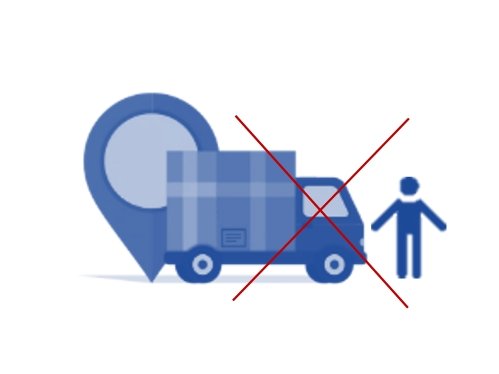 All drivers are prohibited from unnecessarily parking/resting on the road. They must complete their assigned deliveries, leave the customer area, and return immediately from their delivery.
Workers loading goods on the site (temporary workers) are strictly prohibited from boarding delivery vehicles.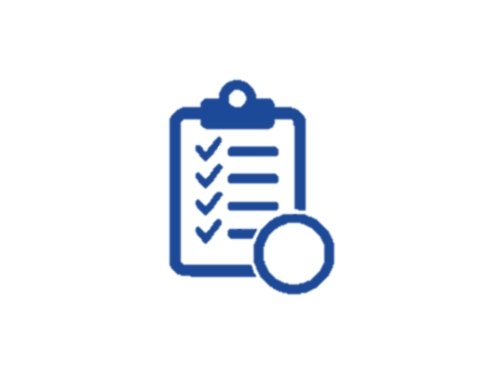 All drivers and workers loading goods must strictly follow the rules and regulations when entering the customer's factory area.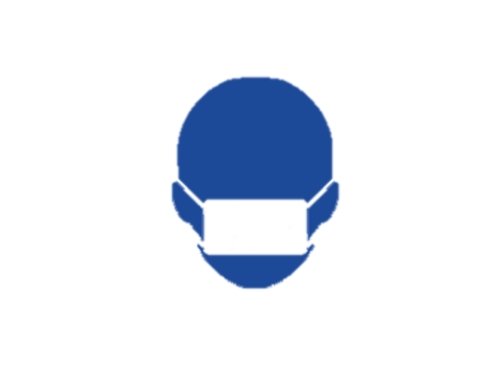 All drivers and workers loading goods must wear a cloth, surgical or N95 mask at all times when in the customer's factory area.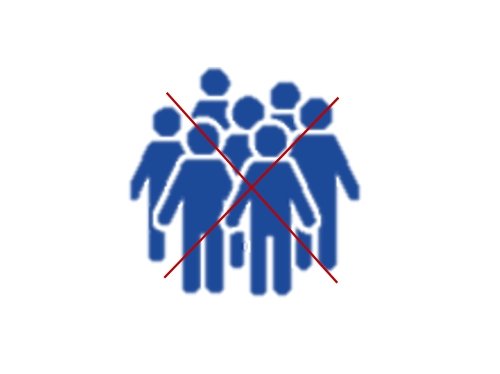 All drivers and workers loading goods must remain in the area specified by the customer, avoid large gatherings and comply with social distancing. )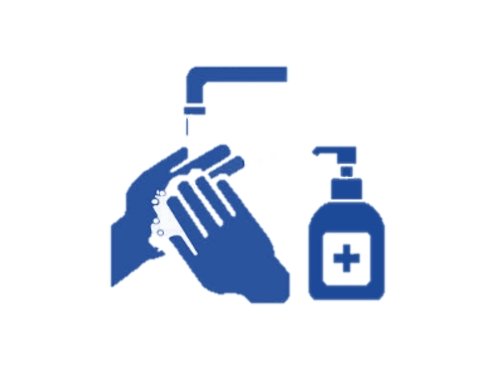 Drivers and workers must regularly wash their hands with soap or hand sanitizer and strictly follow hygiene measures in the area, such as waste disposal, cleaning clothing and the body in designated spots, etc.
Drivers must always have hand sanitizer available in their vehicles.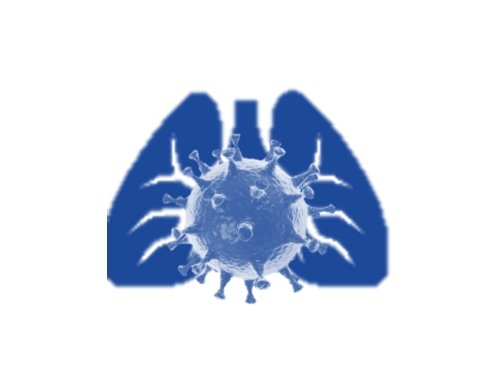 If a driver or worker loading goods is suspected of having COVID-19 symptoms, immediately inform your supervisor,
or contact Ms. Thitiya Jitthaisong
at tel: 086-2431885 or Thitiya.J@pttgcgroup.com
Assisting customers with their businesses and response to COVID-19
Coordination, delivery, and advice to customers in production planning is provided to avoid any interruptions in operations under the Business Continuity Planning (BCP) process.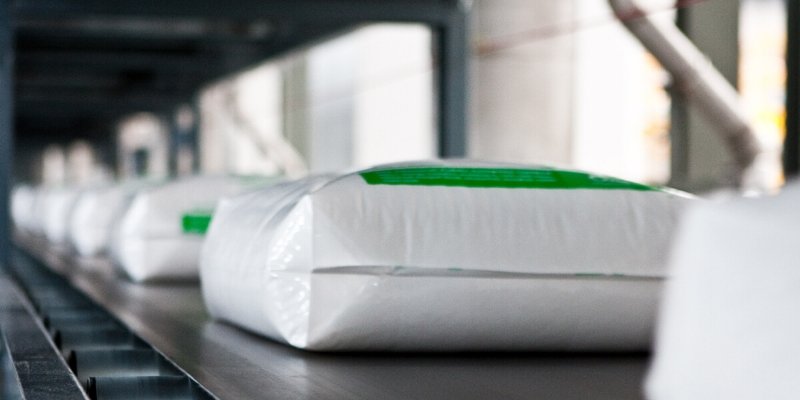 Organizing a seminar to invite Prof. Dr. Yong Poovorawan and Dr. Wichan Pawan, Director of the Institute for Urban Disease Control and Prevention, and GC executive Mr. Prakas Buttamas, to share their knowledge and guidelines to protect customers from COVID-19.
Assisting client companies in the registration of vaccinations through the Federation of Thai Industries.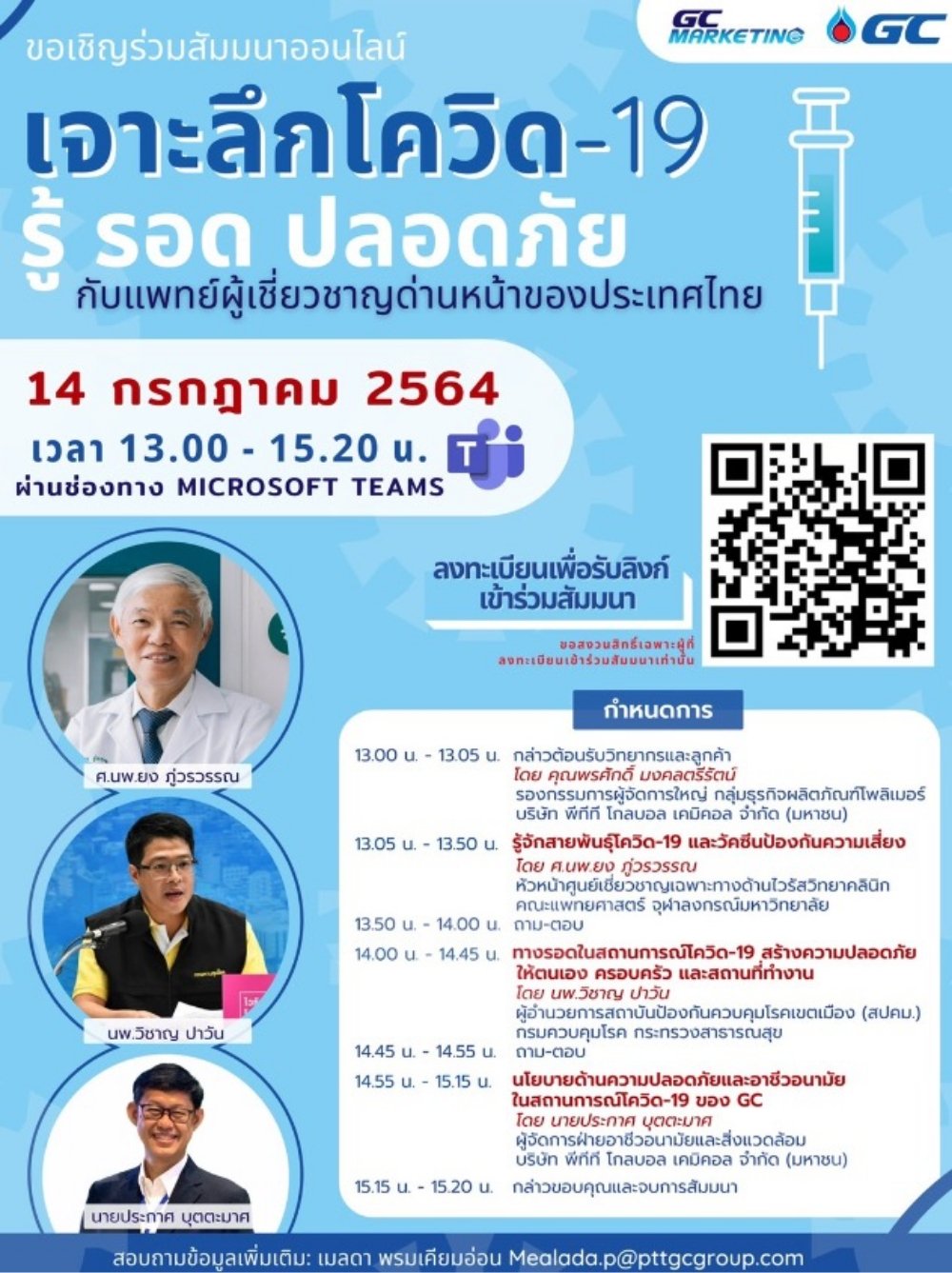 Assisting communities and society
GC is committed to providing chemicals and plastics using advanced innovations while working with partners on the research and development of various medical devices to help resolve problems as a result of the pandemic and to create a better quality of life for the Thai people.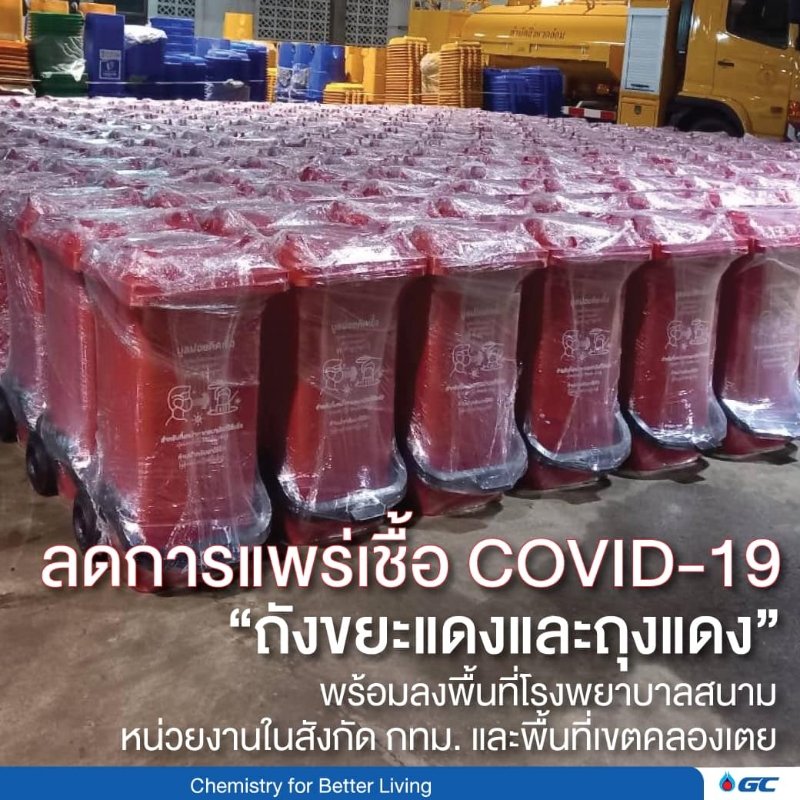 GC is supporting the neighboring areas of its factory at the provincial (Rayong) and national levels by distributing the Company's products as well as those under GC group to create a better quality of life for Thais and to protect medical personnel. This mission has been carried out continuously since the first wave of COVID-19 through to the current third wave at a total budget of 62,520,700 baht.
Overview of support for PE Gowns and Coveralls in the third wave of the COVID-19 outbreak.
The 'Millions Support… Ensuring a Safe Space for All' project.
Overview of the innovations and products distributed by GC and companies under GC Group to help Thai society.
Collaborations with partners to help patients with severe cases of COVID-19.
Communications to Enhance Awareness among Stakeholders
Accurate, clear and continuous communications results in improved knowledge and understanding, and further strengthens relationships between the company, employees, customers, investors and all stakeholders.