Circular Living Symposium 2020
About Circular Living Symposium
The Symposium of the Year is Back! Learn how to Make a Difference in the World from Pioneers, Leaders, and Innovators in the Circular Economy. As the World Grapples with a Pandemic, it's Time to Work Together for a Better Tomorrow, Help Drive the Circular Economy, and Develop Concepts into Action
GC Circular Living Symposium 2020: Tomorrow Together
Thursday 12th November 2020 | 8:30 AM - 3:30 PM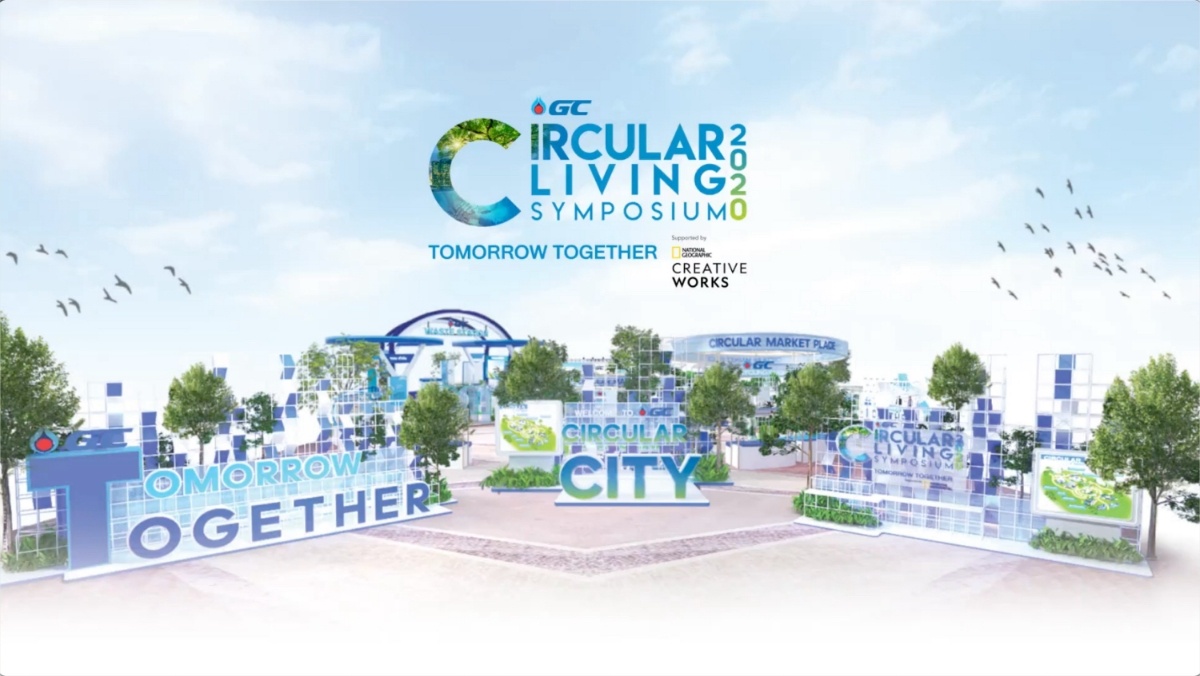 GC Circular Living Symposium 2020: Tomorrow Together
Reasons Not to Miss the Symposium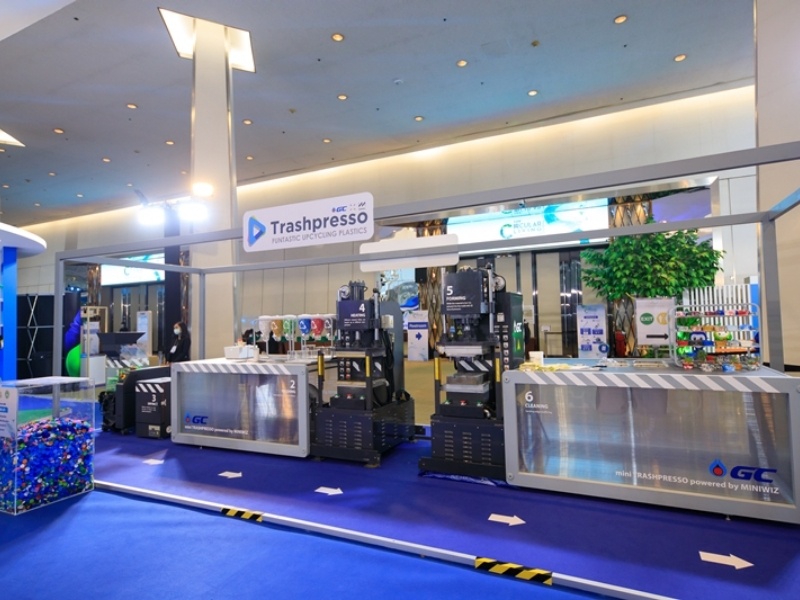 This single day event is bringing together over 40 opinion leaders, innovators, and key drivers in the Circular Economy from several industries worldwide, and will be conducted with Circular in Action in mind encompassing revolutionary and tangible uses of the world's resources leading to cooperation and networking with partners to increase sustainability in our world.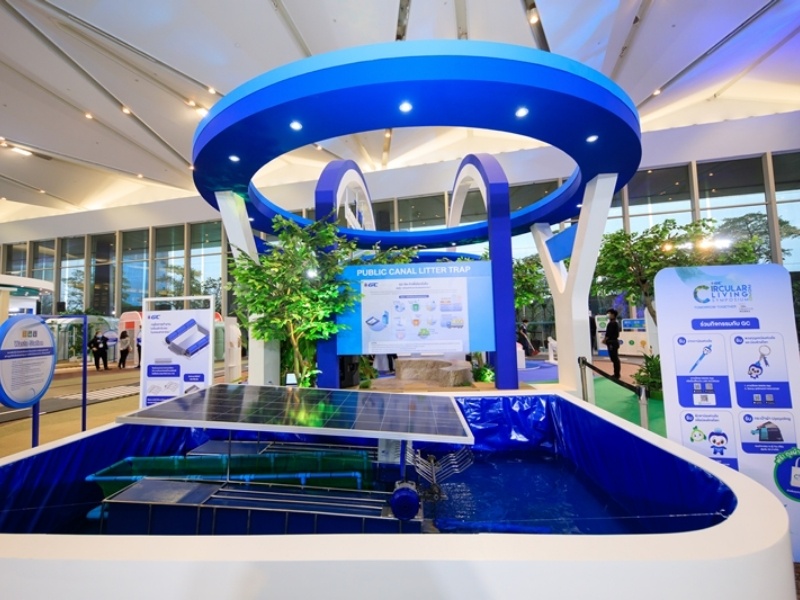 A "Balance for Sustainability" approach will showcase a range of brilliant ideas and techniques analyzing the COVID-19 pandemic based on principles of the Circular Economy and "Self Sufficiency… Maximizing the Use of Existing Resources" through direct experiences which we can adopt in our daily lives, or at the SME and corporate levels.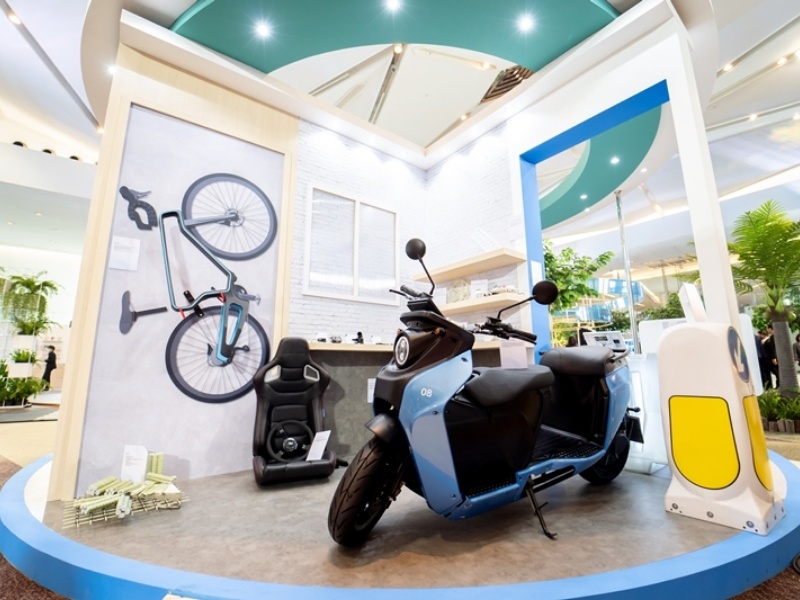 This hybrid event will set a new organizational trend combining offline and online channels that meet the 'new normal' lifestyle in the digital era, effectively engaging audiences around the world.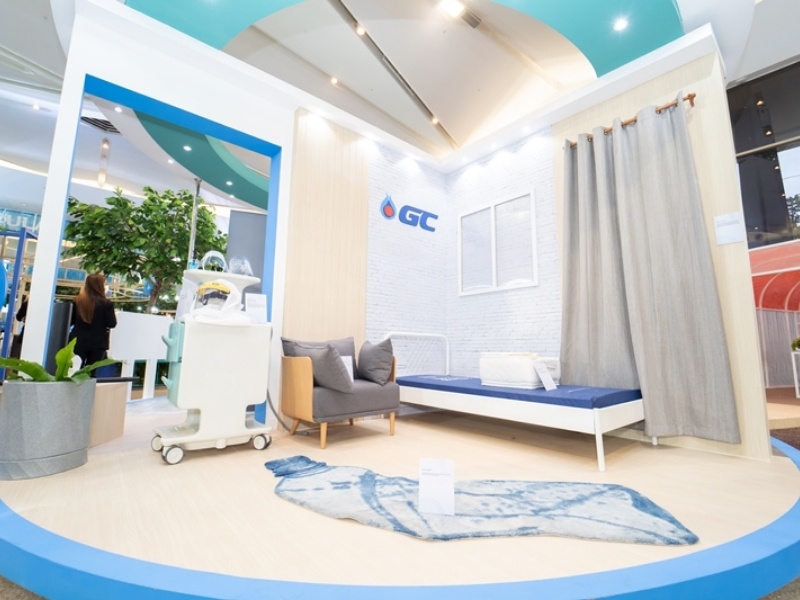 Experience 'Circular City', a model that offers you a chance to adopt the GC Circular Living lifestyle connecting multiple loops in the city. It is easy to follow, practical and inspirational, and will empower environmental awareness for all lifestyles. It includes:
"YOU Turn" – GC's Waste Management Platform that connects the loops.
Thailand's first 'Upcycled House'.
A model of GC's ENVICCO plant that meets the country's recycling standards.
Bio-Town: an innovative and eco-friendly town for consumers.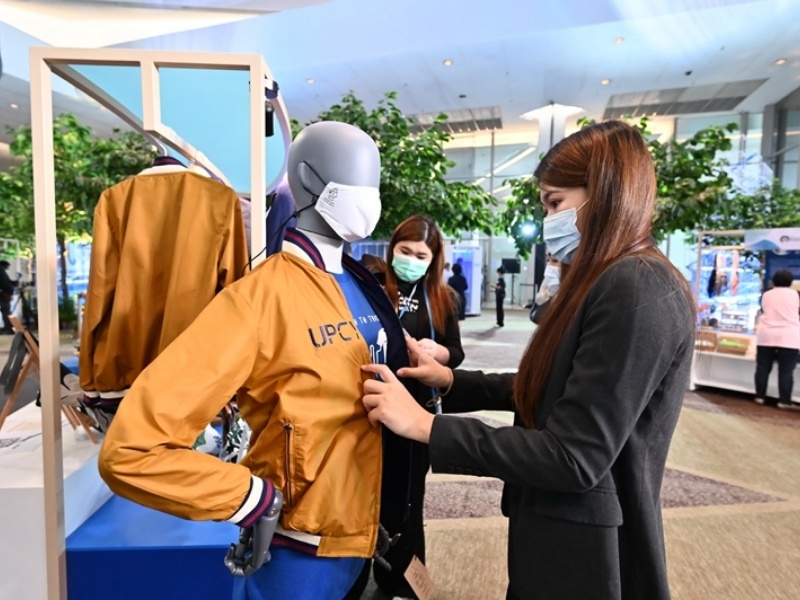 Enjoy the exciting 'GC Circular Market', which brings together ideas and innovations giving you the chance to buy creative products made through the upcycling process from unwanted plastics from several premium brands, together with Bio products created by well-known designers that suit various lifestyles. Some of the brands include GC's Circular Living Shop, and Ecotopia's brands.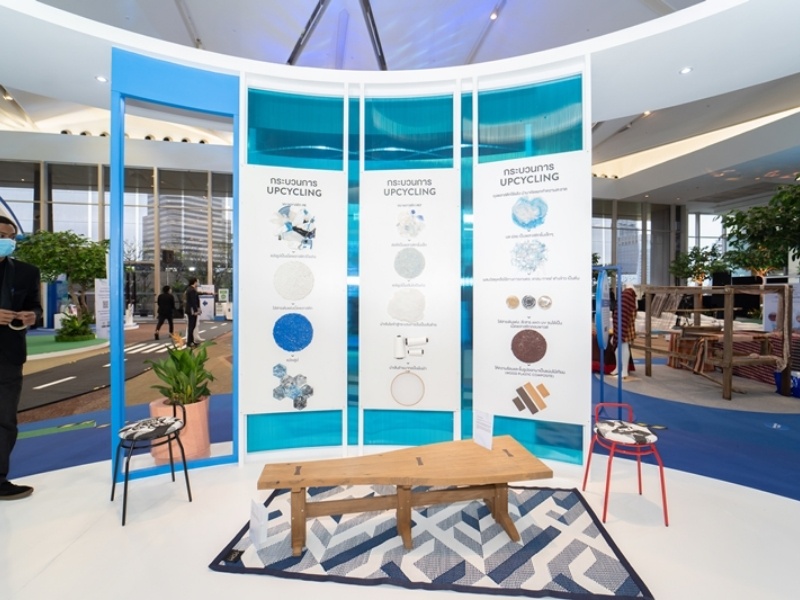 Structures and materials used for the interior of the event were made from 'waste material' or recycled waste to produce new products that deliver additional benefits.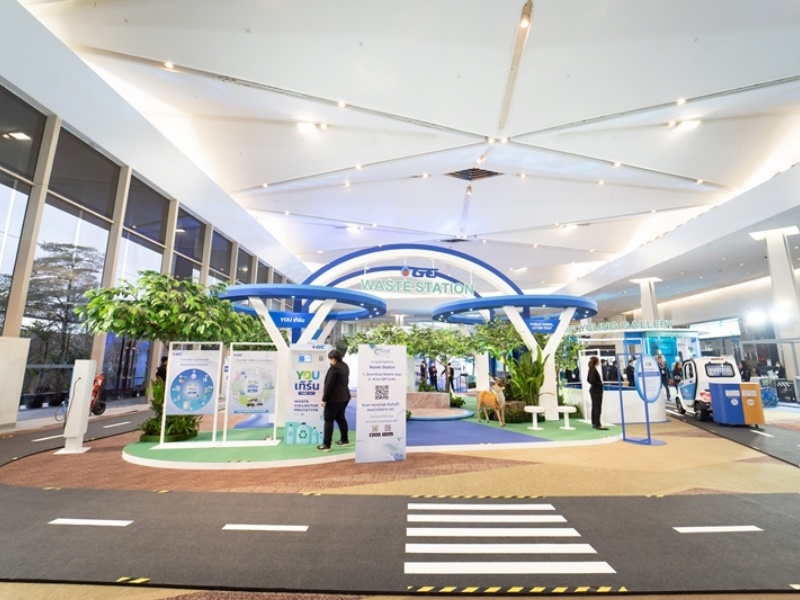 It's a free event! We want to encourage everyone to work together for a better tomorrow. This event is sponsored by PTT Global Chemical Public Company limited, or GC, in collaboration with National Geographic. You can join the 'GC Circular Living Symposium 2020: Tomorrow Together' at no charge.
Morning Session
Hear from high-level executives in both the public and private sectors on their visions and strategies on sustainable management spanning the petrochemicals, finance, food and beverages, and consumer products sectors, as well as from National Geographic explorers and related experts. They will share their knowledge and experiences in reinforcing the Circular Economy in action and showing how Circular Living is the ideal platform for the planet's environment and sustainability.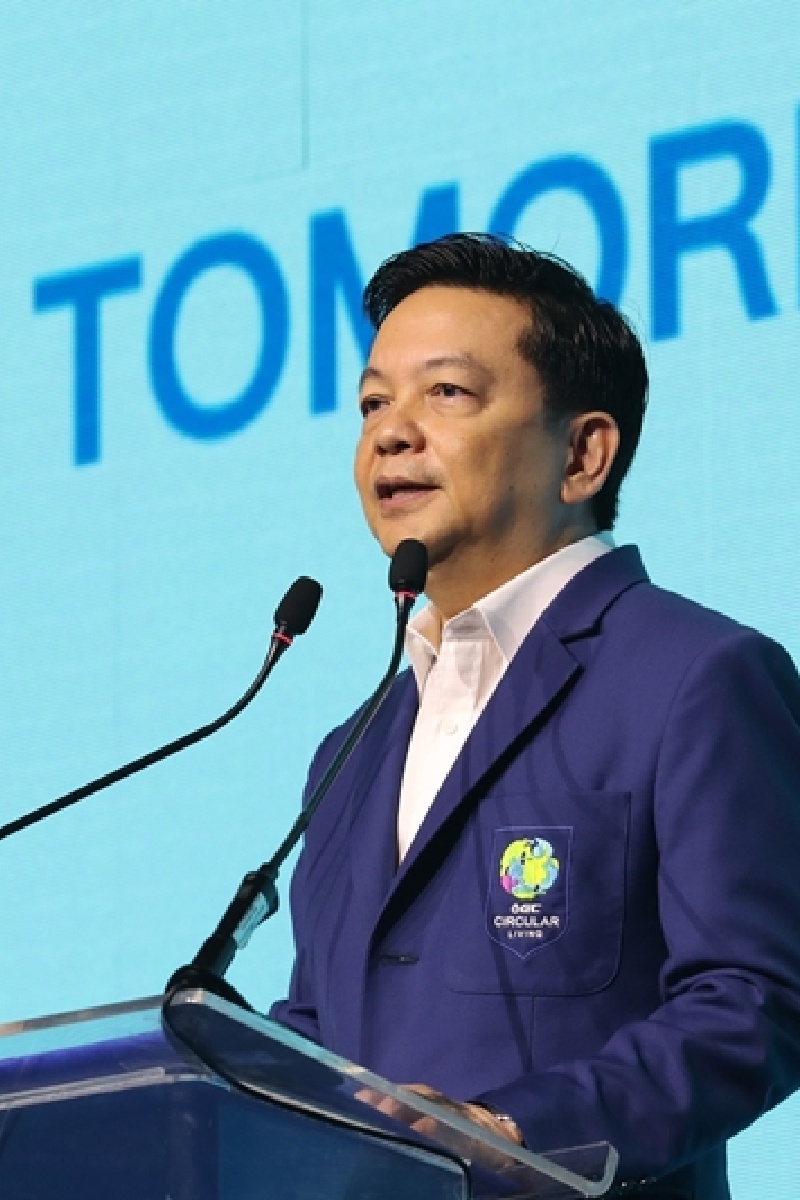 Afternoon Session
Room 1: "Better Living Through Innovations"
Learn about the development of smart management systems and interesting recycling innovations from leading international companies. Also learn how to have a more sustainable and resilient lifestyle, make better use of scarce natural resources ensuring maximum benefits and contributing to a Circular Economy, and turn crisis into opportunity amid the COVID-19 pandemic.
Room 2: "Circular in Action Through Lifestyles"
Get the latest sustainability news from opinion leaders and learn how communities are having a positive impact on waste management by changing their habits and taking action, treating waste as a valuable material, and utilizing their indigenous skills by adding value to waste to boost local incomes and contribute to a Circular Economy. See some great design ideas and the latest upcycled products from leading fashion brands including apparel, furniture, and home décor items, all of which promote the efficient use of natural resources.
Room 3: "Upcycling Showcase - Better Solutions"
Check out the creative ECO-DESIGN products which were made as part of the 'Upcycling, Upstyling' project, where GC teamed up with business owners and designers to think outside the box to add value to waste and discarded materials from factories, producing practical and fashionable products. In addition, the 'Circular Pitching' stage was created by eco-friendly, emerging start-ups committed to supporting the concept of GC Circular Living. Be inspired by entrepreneurs who will share their experiences in adopting the principles of the Circular Economy and building profitable businesses that support upcycling.
Morning Session
Plenary Session
08:30 AM – 09:30 AM
Registration
09:30 AM - 09:45 AM
Welcome Remarks by Dr. Kongkrapan Intarajang, Chief Executive Officer, PTT Global Chemical Plc., Thailand (GC)
09:45 AM – 10:00 AM
Opening Address by H.E. Mr. Warawut Silpa-Archa, Minister of Natural Resources and Environment, Thailand
10:00 AM – 10:30 AM
Keynote Speeches in topics of "Cross Industry Opportunities in the Circular Economy" and "Taking Action Together from What We Learn in 2020"
10:30 AM – 11:15 AM
CEO Panel Discussion in topic of "Leaders on Sustainability in Action"
11:15 AM – 12:00 PM
Panel Discussion in topic of "Circular Living, An Integrated Solution Platform"
Afternoon Session
Session 1: BETTER LIVING THROUGH INNOVATIONS
01:00 PM - 02:15 PM
Turning Waste into Resources through a Closed-Loop System
02:15 PM - 03:30 PM
Innovations in Healthcare and Well-being
Session 2: CIRCULAR IN ACTION THROUGH LIFESTYLES
01:00 PM - 02:15 PM
Living the Circular Life
02:15 PM - 03:30 PM
Living a Better Life by Design
Session 3: UPCYCLING SHOWCASE - BETTER SOLUTIONS
01:00 PM - 02:15 PM
Upcycling-Upstyling Showcase
02:15 PM - 03:30 PM
SMEs / Startups (Circular Pitching)